HI, I AM Aniket Karlekar, an MBA student from India studying at Loughborough University. It is with great pleasure that I write this blog and share my experiences being an international student at one of the best universities for Business in the UK.
From an intern to an MBA
My professional journey started as an intern when I was 21. I had co-ordinated my university studies with a professional qualification as a Cost Accountant, followed with an internship in India. After finishing my studies in Commerce, I worked for Nyaasa Services Private Limited in India for six years. I began as a trainee and later occupied higher positions in the company. I have spent much of my time working around Business Development, Marketing, Sales and Project Management.
After finishing my university studies in India, I decided to improve my management knowledge by signing up for an MBA. As I had been working mainly in India, I wanted to be prepared to tackle multi-national projects and I decided to look for a Business School in the U.K. with a good reputation in work-based learning. I found Loughborough University as a good option for the MBA.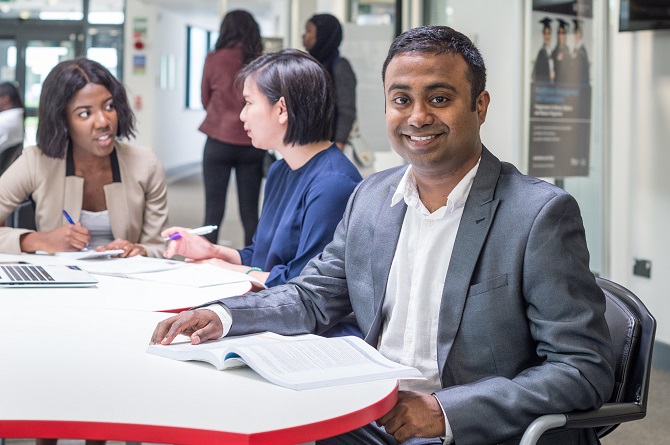 Why I chose Loughborough University
My main priority when choosing Loughborough University was the good overall reputation of the University, which is evident by its improved ranking in the past couple of years. Secondly, the University extends a great deal of international support to all the international students. Finally, the opportunity of having work-based learning via an internship was a great motivation for me to make a concrete decision.
This was one of the key benefits of studying an MBA at Loughborough University: I could apply my learning to my work. The situation was very relevant because while I was studying my MBA with the University, I was able to not only understand the strategies and modules taught by them, but also to add value in some areas of development for my previous company. It is with good reason that the MBA is known as a bold qualification. We had to multi-task easily, fill every minute and stay busy. After lectures, we would tend to hang around chatting for an hour, which is a valuable part of the MBA experience.
Completing the course took a lot of organisation and self-discipline
In addition to the cut-and-thrust of classroom debate, there was the information-heavy syllabus to absorb – a task that requires students to invest significant amounts of time both in and out of the classroom. But even this, it appears, is not enough of a challenge: as soon as we started the course, we were guided with a handbook of the department and tasks that were to be completed. The MBA in Loughborough University comes up with individual, as well as group, tasks that not only encourage you to co-ordinate well with an international crowd but also develop the love for social acumen.
During the period, I had the opportunity to get involved and learn the way of business with the help of Enterprise and various activities being held regularly via the means of guest lectures.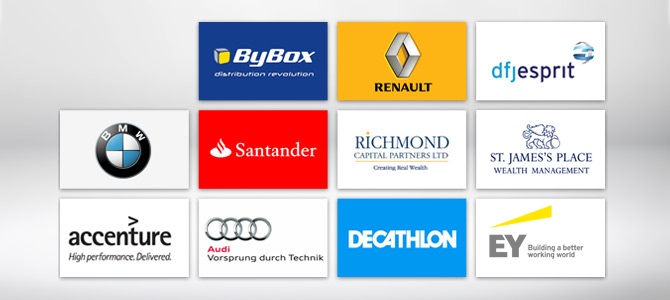 The units I learned and studied required me to both work with others and work on an individual assignment, allowing me to develop how I work in a team and independently. A few also included working on live briefs: this meant liaising with a client, planning the process from the very beginning to the very end, working to budgets and timescales and ensuring a professional stance is upheld.
Important, but enjoyable, modules
There are many modules that I enjoyed and some I found particularly useful in relation to the work experience. For me, the Marketing course was very good and the module on Organisations and Process Structure was also very relevant. Strategy, and the methodology of understanding a business (starting with the concept of stakeholders) were also key for me. In fact, although I didn't consider it before, I also learned the nuances of Media Management during one of the modules, which in turn helped me to broaden my career options.
Two questions loom large in the minds of Indian middle-class students…
Is it financially worth doing an MBA in UK? And, how can you find a job opportunity afterwards?
First, there is more than one benefit of studying in the UK. The international exposure and studying in a diverse country adds a lot more to a student's personality than they realise. Studies have confirmed how diversity on campus helps in the cognitive development of a student. The MBA course at Loughborough University is more inclined towards preparing students for the international work environment and the degree is globally recognised, which makes it easier for graduates to grab job opportunities abroad. The fees at the top universities in the UK can vary for the Business Schools, but the return of investment is equally high as well, with high-quality education and international exposure. Even if the student decided to go back to his or her home country, the students can fetch a high graduate salary in their home country as well, which would rarely happen for graduates from average universities.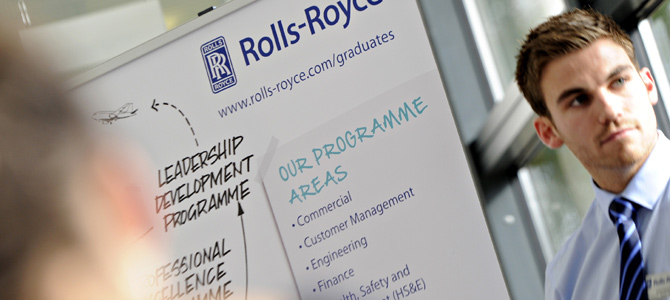 Second, my course began with brilliant induction sessions that lasted for two weeks. The sessions were intense, verbosely informing about each and every aspect of Loughborough University. We were thoroughly guided on how the course was going to be, what the requirements were, what kind of effort was needed, how to keep ourselves calm while handling the pressure and, most importantly, how to get involved in various other activities while keeping up with the MBA assignments. The job fair conducted by the University within a month of our arrival helped us understand the UK job culture and networking, and gave us an opportunity to meet professionals from more than 300 companies.
I was fortunate to gain brilliant knowledge about the University and get practical experience by working with students as a Student Ambassador. I participated in various web-chat events, which gave me an insight into various issues being faced by the prospective students. My previous employer and current position at the University have taught me the importance of maintaining professional relationships and keeping the records.
To summarise the benefits
Studying an MBA with Loughborough University, I would you say that: it holds a very good reputation, great support from the lecturing and support teams, and a wealth of online resources to support study. Easy access to online timetables, reading material, results, departmental guides, referencing support, software, and the online library all make things easier for an overseas student.The Loughborough MBA brings the real world into the classroom by the use of up-to-date case studies, and it definitely gives you an international perspective. It gives you an opportunity to deal with people from many different countries and to acquire a truly multi-cultural perspective on business. My strong advice to students, though, would be to do an MBA after gaining some work experience because this way you will be able to apply what you learn to real situations.
If Aniket has inspired you, visit our Loughborough University page for more information and to contact them.