WHEN prospective students are searching for the right university, many will focus on the courses and indicative modules on offer. But equally important when choosing where you'll be living and learning is looking at the aspects of student life outside the classroom.
The University of Lincoln in the north of England offers one of the most comprehensive lists of extra-curricular activities available. Indeed, looking at the activities on offer (over 120) it is somewhat surprising that students get anytime for their lectures! Yet providing these activities gives new students the opportunity to try new things away from studying, and they get to socialise with people outside of their course.
We spoke to some current Lincoln students to find out more.
Better Societies, Better You
Societies provide opportunities that classes just can't, and can test students as much as exams. "I didn't like outdoor activities at all until I joined mountaineering" says Wai (Trevor) Lo from Hong Kong. "I camped for the very first time, kayaked for the first time, and also climbed my first mountain, Snowdon [in Wales]! The weather was terrible but that's where the great experience came from…"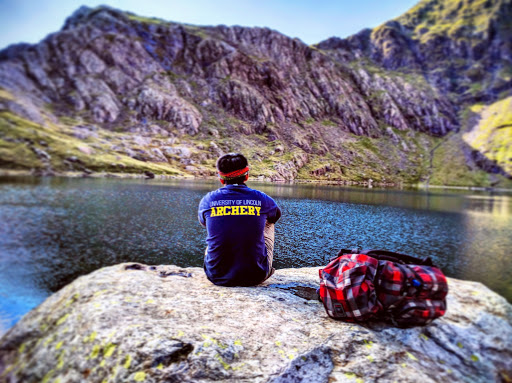 Justas Kasputis from Lithuania decided joining a few different societies would help him make the most of his time at Lincoln. He could satisfy his passion for DJing with the Electronic Dance Music society (EDM) but also join the squash and handball teams for some exercise. "I chose these particular societies because they are very different to what I have experienced before." Trying something new was worthwhile, and he has found being in these teams, an "incredible opportunity… Last year I participated within the competitive side [for handball] and I was playing in tournaments."
Meanwhile, An Nguyen from Vietnam found that the cultural opportunities Lincoln encourages allowed her to learn outside the classroom. "I joined Cultural Exchange Session – Korean class. This is a free group that teaches students Korean and introduces Korea's cultures."
More Societies = More Ways to Meet People
Making friends is often the best way to feel at home in a new country. An Nguyen found that her MSc Marketing course was the best way to do this. "Thanks to the group-working, I have met some new friends who are not only friendly but also supportive. At the moment, I have friends coming from the USA, China, Germany, the UK, etc." However, for courses that are not as collaborative, societies are a way to meet like-minded people.
Trevor is studying Computer Science, but has found the mountaineering society a better place to find friends. "I've expanded my network so much," he says. "[I've] met lots of different people with different backgrounds and cultures".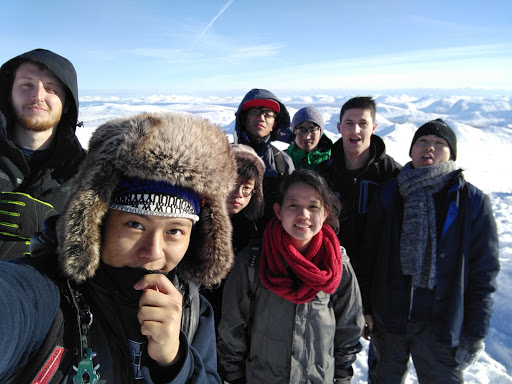 Justas agrees. "If you join different events and societies, you will automatically meet new people… I have made so many new friends and memories."
The large number of societies at Lincoln also provides a good opportunity for networking. Victoria Martin from Canada decided to join a society that would be beneficial to her History degree. "Beyond bringing History students closer together, it also helps to break the barrier between year groups and departments, as we have members from Psychology, English, and such."
Activities for Every Budget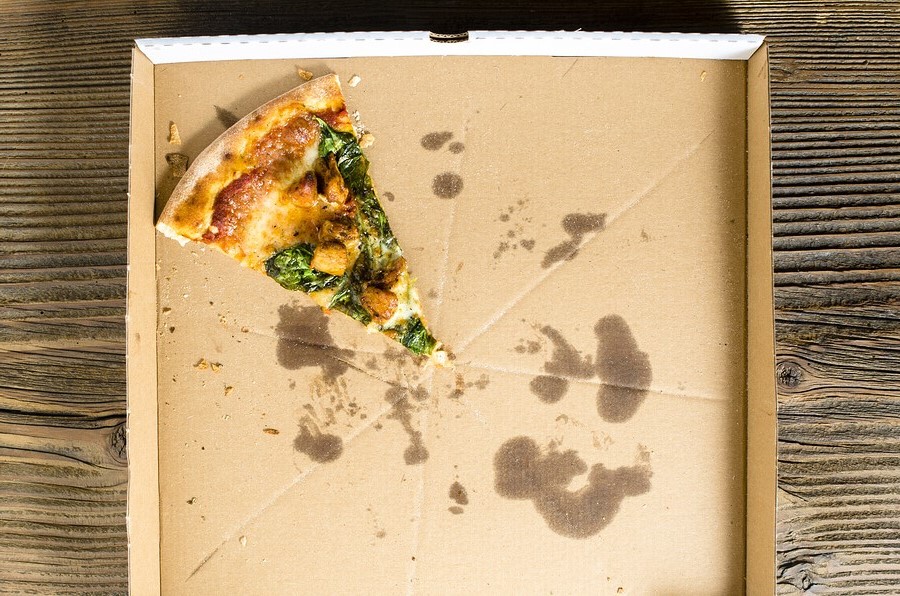 The cost of societies and events can vary greatly. Justas found that he wasn't able to take part in as many events as he wanted. "I have considered other societies like mountaineering but unfortunately societies like this one were too expensive for me and I went for cheaper options" says Justas, adding that "the Electronic Dance Music society only costed £5 for the whole year as everything was provided (equipment-wise) which was a great deal."
For students on a tight budget, it is good to have interesting societies like this with lower overheads and free events. "Our [history society] events are never more than £15 per person, as we subsidise much of the cost" says Victoria. "Our 'free pizza party' was quite a success as well"!
Preparing You for Work
Extra-curricular activities look great on the CV (some of the more unusual ones are a great talking point) and with 95% of Lincoln graduates in employment or study within 6 months of completing their course, it is clear that taking some time away from studying may actually be beneficial to your career.
Justas says that his extra-curricular activities compliment his International Business Management course. "All of the societies which I have taken part in have definitely helped with my course especially with leadership, organisation and communication skills. These particular skills are essential within a business environment."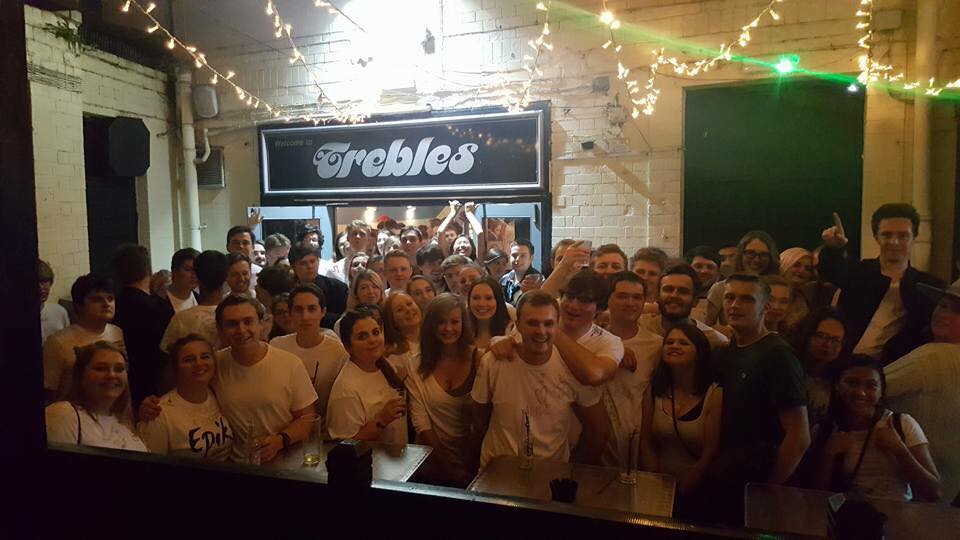 An Nguyen agrees that the opportunities outside the classroom will directly benefit her in the work world. "My family business usually works and interacts with Korean customers, thus, it is useful for me to learn Korean in order to communicate with them easily."
Victoria, meanwhile, decided to take on extra responsibilities. "As the treasurer for the History Society, it is my duty to properly fill out the forms and hand them in to the SU for events and such. Personally I have been in charge of pizza funding for our start-of-term 'free pizza party', as well as personally organising the society's second semester day trip to Nottingham, which will include a two-course meal, and visiting the Castle and the Galleries of Justice Museum."
The Only Problem is Choice
The Student Union at Lincoln do a good job providing so many options, but inevitably there will be clashes. Victoria found that she had to make a choice between her favourite options. "I had considered joining the Harry Potter society as well, but their weekly meetings clashed with the History society. As much of a Potterhead that I am, it felt more worthwhile to develop the friendships cultivated in the History society."
Perhaps, then, the worst thing about having so much available is having to say no to opportunities. "I also want to join horse riding, surfing, sky diving," says Trevor "but hey let's be realistic, there's only so many hours in the day!"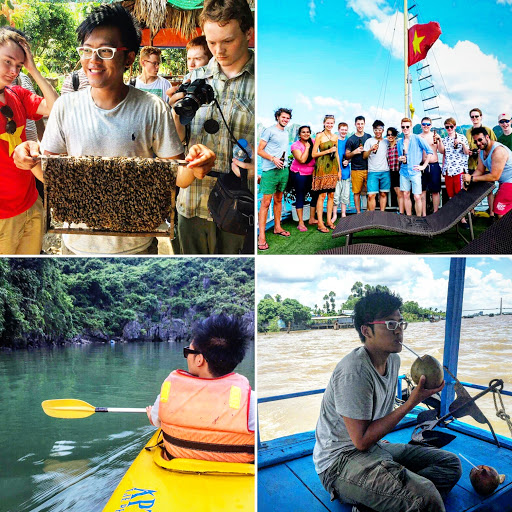 Want to know more about The University of Lincoln, including courses, scholarships and more? Visit their page here to read more and contact them.