RECENTLY, we met with Ahmd Emara, Egyptian national and President of The Students' Union at UWE to understand why he decided to get involved in student politics. In our interview, we hear about his experience as an international student in the UK and his future career plans.
STUDENT WORLD ONLINE: You're an international student and current President of the UWE students' union. How did that happen?
AHMD: I never had any plans or interest to be part of the student's union, for one simple reason – when I was back home the concept of SU is very different to here. We don't have these sports, societies, activities, this funding. So when I first came here, I went to find out what is a Student Union – what it offers, what it is exactly. I believe I can help people, so I ran for the bi-election for a part-time position as campus officer. It was not paid, but it was something I enjoyed. Then I ran for SU president March '16. And I got elected. I'm running again this year… if re-elected it will be my final year, because you can only do 2 years. If I'm not re-elected, I will see what I will do next year! My current office is until the end of June.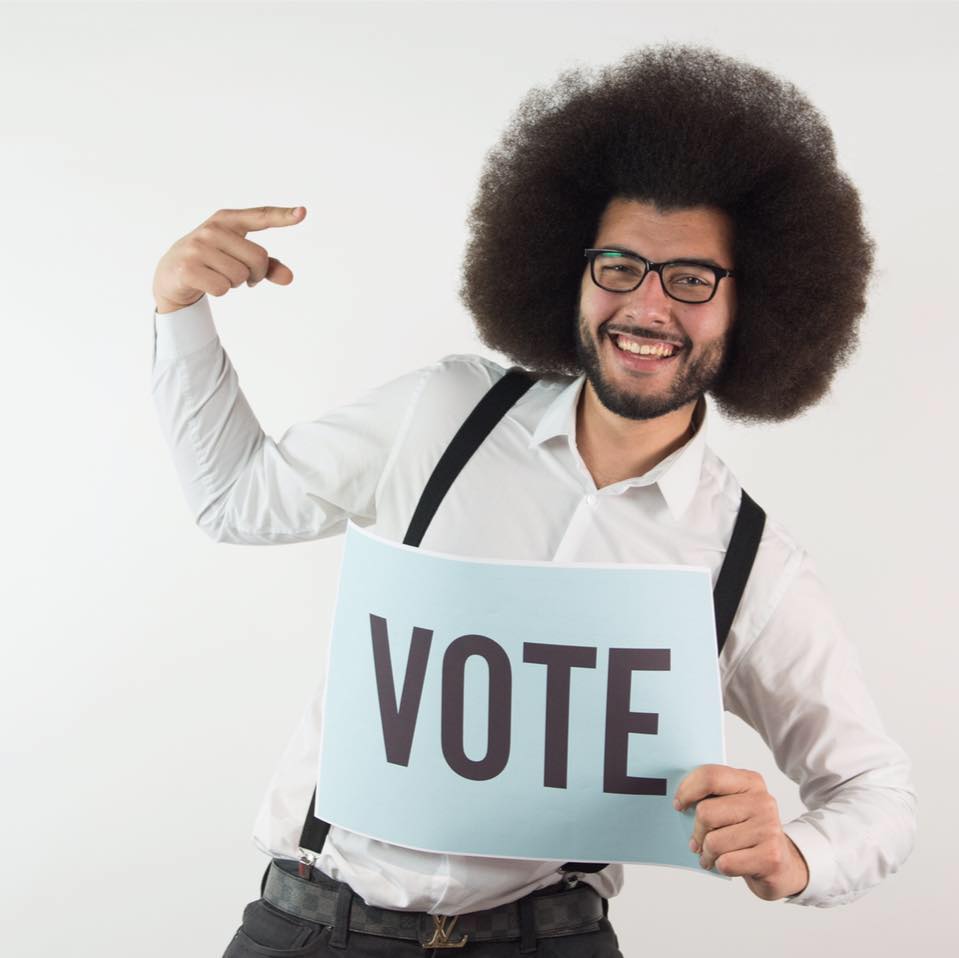 SWO: What university did you go to in Egypt for your undergraduate degree?
A: Cairo University. So it's not private, its public university by the government. Cairo University is the biggest university in Egypt. There is no private university that offers a law degree, I had no option.
SWO: Were there many international students there?
A: I wouldn't say many, some. Mainly students from the Middle East, Arabic speaking, African countries. I don't remember seeing any students from Europe at Cairo University. Very few. Most of them join the American university in Egypt for language programs and things like this. But my time in Cairo university – I haven't met any European students.
SWO: And were the classes taught in Arabic?
A: We have different departments – there are some departments that teach in English, some departments that teach in Arabic, depends on the faculty and the course as well. For example, in law we had the Arabic department, the English department and the French department as well for law, and the same with politics. Medical courses are taught in English because the terminology is English.
SWO: You found out about the UWE from attending an education fayre in Egypt. Did you use any websites to research other places?
A: I tried to go on websites to see the rank of a university, but this upset me a lot because every site has a different ranking system. It was very confusing for me. In my opinion, it's still a university in the UK so it's still a good university, whether it is top 50, top 20, top 10.
I think UWE provides opportunities. I would say if I was in any other university, let's say Oxford or Cambridge or Brunel, I don't think I would be able to be president there. I think the community at UWE makes you stand out from any other university.
SWO: Why did you chose to do a master's in International Finance Law?
A: My dad advised me to go for this course – he said it was very [in demand]. For me, I was more interested in the international things – my plan back in the day was always to join the UN. I don't regret it, I can go back and work in an NGO international organisation, I can still apply for this – whether I'm accepted or not, I don't know, but I can still apply!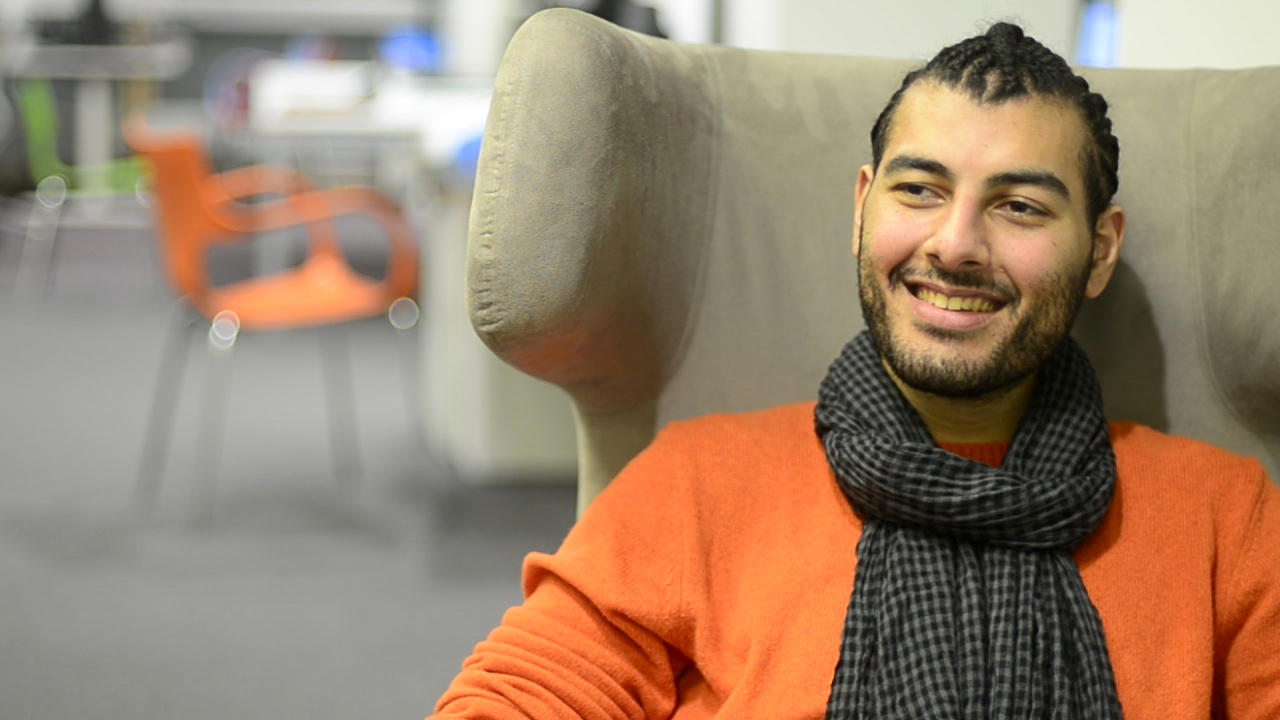 SWO: Do you think this degree has application back in Egypt as well as the UK?
A: Going back home is not my first preference at the moment. I'll be speaking the same language I always spoke in the past. Dealing with the same culture, the same mentalities, and nothing new to learn. At some point in your life you'll go back home, you know, and life will have commitments, family, stuff. So I think it is always better to use your time when you are younger to explore and get experience. That is why my preference is to stay here or somewhere in Europe or America.
SWO: Islamic finance has a big market in the UK – do you think your course will help get into this sector?
A: I didn't have much on my course about Islamic finance because this course does not offer it. There might be some on Islamic finance within a module, but it was not focused 100% on it. I think my background, coming from a Muslim country and having a knowledge of how finance works, this will help me anyway. I have the basics already so this will really help me.
SWO: Did you have the job market and career in mind when you became a part of the SU leadership?
A: I used to work as a lawyer in Egypt, and Libya as well, working for big firms. When I came to the UK, I was trying to find some part-time jobs in the legal field – it's almost impossible, because I'm not qualified to work [in law] in the UK.
So I went into the SU… I didn't feel there were enough things that represented international students. There was no-one who could relate to international students. I have this experience, knowing about other cultures and other countries. I didn't know exactly how this would better my career, I just know that I wanted this job because I'm really passionate about it!
I know that as a lawyer, this will not benefit me that much. It might develop some skills. There are a different set of skills you develop by doing this job: communications, marketing, problem solving….. I do a lot of marketing stuff without noticing. This makes me think that maybe, after my job in the SU, I might try to get a marketing job. I'm also interested in things to do with international relations and international students. Things like this. But I don't know what kind of job I would find to be honest, because of all the restrictions on the [postgraduate] visas, immigration and such.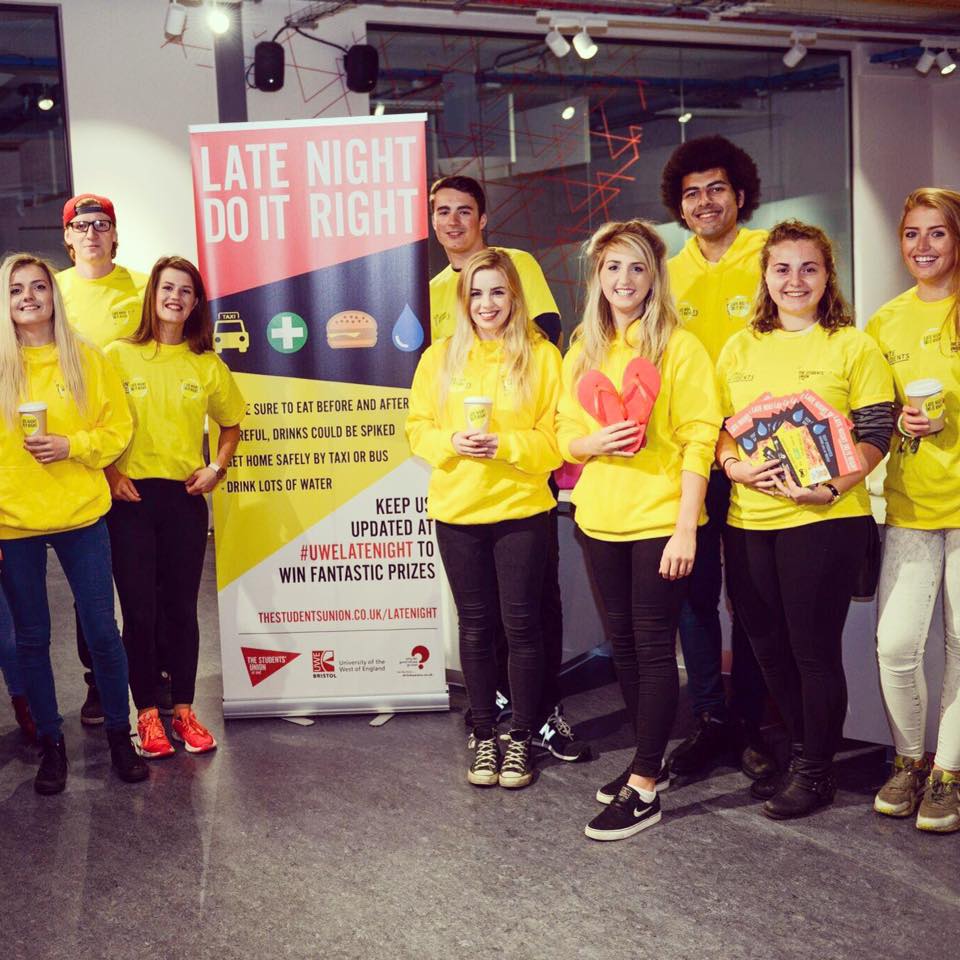 SWO: Being SU President is very political isn't it? You have to be very diplomatic having to deal with this many people.
A: Being a lawyer taught me how to be a bit diplomatic, how not to take things personally. I used to represent clients as a lawyer, now I'm representing students.
SWO: You've talked about the fact that students coming from abroad often have difficulties with accommodation. Was that a difficulty for you?
A: This is why I want to lobby for a guarantor scheme [at the university]. Before I arrived here I was trying to find the cheapest accommodation I could get because of the different currency, the rate of change. Then there was the fact that I didn't have a UK guarantor, I had to pay up front for 6 months or maybe more. This was really hard to provide this amount of money – it is a lot of money, you know!
So I made some calls to university accommodation, I said that I want to be on campus. Usually when you come in Jan there is not much accommodation, but there were some students leaving the accommodation so I could replace them.
SWO: Are you finished studying?
A: Usually as SU president, you take a year out to do the position full-time, this is mainly with undergrads. But because I am post-grad I have no option of taking a year out so I was doing my course besides my job. Which was very challenging, but I like to challenge myself. It wasn't an easy task. I had to work in the day at the union then in the evenings go to the library, the weekends too, so I was able to work on my dissertation. I finished and I passed on my assessments. I got my results 10 days ago and now I have my degree as a master's. Which I'm really glad that this happened, it was really intense and stressful but I think hard work pays off.
SWO: Congratulations on your degree! And as SU president, do you think you've inspired other international students?
A: A lot of International students are running for positions now. Someone told me, "you've opened a door now". This barrier before, where people think "I can't do it, I'm international. I'm not British. I'm not white." Now I say, you don't really have any excuse because I'm international. English is not my first language. It will take you more effort when you are classified as a minority, but that's something you'll have to deal with anyway.