SO, you got a place at one of your preferred universities - now for the planning bit.
Luckily, when it comes to flights, there are plenty of options to save money on getting to your new university destination to get started studying abroad.
When you're trying to find the best deal, we'd recommend you look at our three choices below.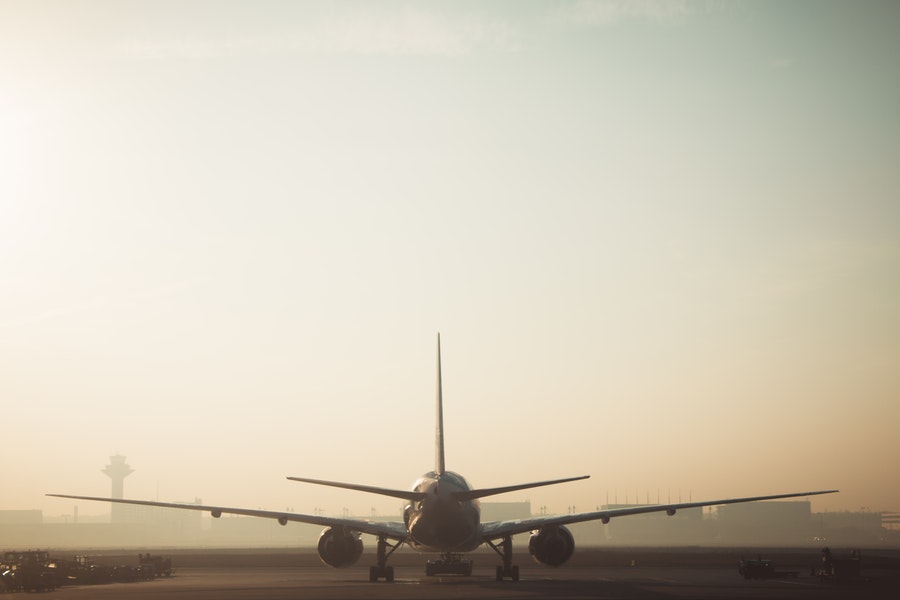 Skyscanner
The creation of Skyscanner all started with founder Gareth Williams, a programmer, becoming frustrated whilst looking for decent deals on flights – as a keen skier, he liked to escape to the slopes between programming projects.
So, years later he's created a seriously impressive site to help you find the best deals on more than just flights – you can search for hotel deals and car hire deals as well (these could come in handy when your parents visit).
The interface of the site is very, very simple to use – there's even an interactive map which allows you to select a location where there are loads of new deals.
Why is Skyscanner so useful for international students heading for study abroad? Well, think of Skyscanner as just one brand among a whole global constellation of sites which are all connected, but which are also individually focused on single countries and in non-English languages.
Ideal for the international student who might still be learning to use English language on a daily basis, but who also want to make sure they get a great deal.
Take a look at Skyscanner here.
Kayak
Kayak is hugely popular among younger travellers – and the site is designed with that in mind.
Since starting in business in 2004, the Kayak service now handles 2bn searches per year – a truly staggering figure which gives you an idea as to how popular this travel tool is across the globe.
We prefer the way Kayak looks over Skyscanner – there are plenty of inspirational images to get you excited about your trip abroad to your international student destination.
Another thing we love about Kayak is there relative openness to providing solid advice to customers searching for the best deal available – they even provide a seven-step guide to making sure you get the right deal through their site during your search.
You'll also find that Kayak run their own small magazine-style blog for travel inspiration and advice – their 'Guide to Your Air Travel Rights' gives plenty of clear, solid guidance on where you stand in when dealing with airlines.
Check out Kayak here.
Opodo
At first, you'd be forgiven for thinking Opodo is firmly focused on whole-holiday packages including not only flights but also hotel and resort choices.
But you can certainly use the service to grab the best flight deals they have to offer.
There are three major strong points we think stand out when we tried out Opodo.
Firstly, they offer an excellent app which is extremely user-friendly and available in both Android and iOS versions.
Secondly, their newsletter sign-up is free, and the information they send is genuinely useful.
Thirdly, they offer excellent, easy-to-navigate travel guides for the major cities in Europe which go further than simply repeating offers you've already come across on the main site.
Try Opodo here.
So which one should international students try?
We'd recommend using all three, plus perhaps a few other smaller-scale services, to get as close to the best deals as you can find.
The oldest advice remains the surest, though: the further ahead you plan, the better. In general, prices will rise the closer you are to your departure date.
So those who plan ahead almost always get a better deal.
But also consider whether you could be more flexible about the specific details of your journey. For example, it's well-known that some airlines will use smaller, lesser-known airports for arrivals – it's likely this then costs these airlines less, so they then pass on the savings to the passenger through lower fares.
So, to take advantage of this, why not find out whether a coach or train connection to your final destination, following your main flight, might actually not be quite as arduous as you thought, and could allow you to take advantage of savings offered by budget-friendly airlines who land at less accessible airports.
Of course, you might just want to simply make your way to your new university as quickly as possible and you're not too fussy about trying to shave pennies off of your costs.
But services like Skyscanner, Kayak and Opodo make it so easy to search and find deals that we'd recommend you at least take a look without getting too far into the weeds.
After all, you could be saving travel money which you could then spend getting to know your new host country better during your stay, which is a fundamentally important part of the whole international student experience of studying abroad.