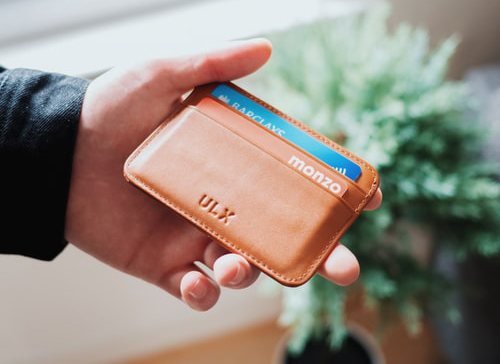 A new year of university is almost upon us, and for thousands of international students around the world, that means a new year in a brand-new country. You might be arriving in Britain for a term, a full year or a full course, but however long you plan on sticking around, one thing's for sure - a UK bank account is an absolute must.
In amongst the mountain of things to consider as an international student travelling abroad to study for the first time - things like sorting out your travel plans, making sure your accommodation is sorted, remembering to pack a toothbrush - your finances are one of the most important to get right. You don't want to end up paying a premium in transfer fees or currency conversions - doing your research and finding the right bank account for you could save a substantial amount of money in the long run.
Luckily, compared to a lot of other countries, banking in the UK is fairly straightforward, with lots of options to suit different needs and personal circumstances. Read on for a quick guide to choosing the right bank account for you, what to look out for when making your decision, and a rundown of the best accounts on offer ahead of the 2020/21 academic year.
Why do you need a UK bank account?
In a word, fees.
It might seem like something you can just put off, or leave until later, but finding the right bank account and setting one up is sure to save you all sorts of hassle over the course of your time studying in the UK. There's a wide range of issues that comes with managing money from your home country, most of which are linked to extortionate fees and rising costs of moving money around, withdrawing cash, making payments and more.
Withdrawing money from a UK ATM, for example, or even just using your debit card to pay for things in the UK, leaves you vulnerable to huge currency conversion fees, which are left totally to the discretion of your bank or provider. Exchange rates fluctuate all the time, but you'll find that there are far better rates available than the one attached to your current bank account if you use it in a different country.
A UK bank account is also an essential for things like rent payments, direct debits like phone contracts and gym memberships, and even the payment of your wages if you're looking to get a part-time job alongside your studies. Most employers will insist on paying into a UK bank account, accommodation providers often prefer payments from a UK account, and the process of setting up a direct debit of any kind will be much more straightforward.
Your social life could even be hindered by using an account based outside of the UK, which is something providers and banks themselves often overlook when selling or marketing UK accounts to international students. If you get locked out of your account for forgetting your PIN code, for example, it will be easy to pop in to your local branch if you've set up a new account in the UK. Paying your friends back if you owe them some money need not be an issue - if you're still using your bank account from home it could be harder than you think.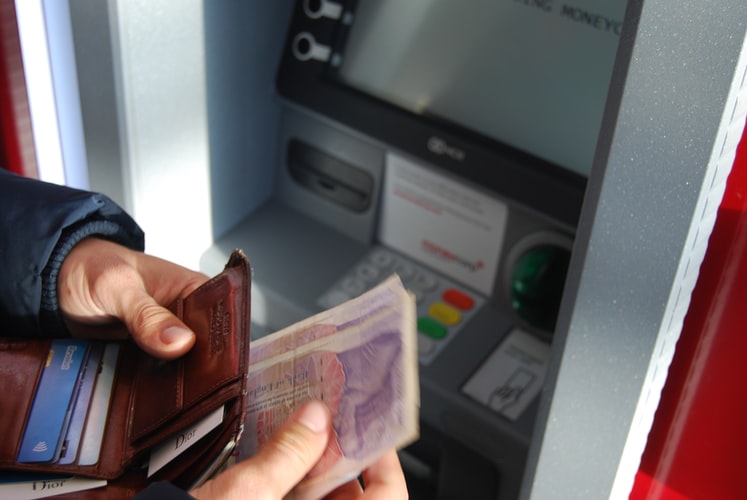 Things to look out for
How much does your chosen bank charge in transfer fees?
This is a big one for any international students - chances are at some point during your time abroad, you'll need some money transferred into your account, whether it's from a family member, a friend or even funds from your own account at home. It's not uncommon for a bank to charge a fee to send money internationally, so be sure to double-check exactly how much a bank will be charging before you set up an account with them.
If you're expecting to be receiving transfers on a regular basis and a bank wants to charge a fee of 5-10% per transaction, you might want to look elsewhere.
What are your overdraft options?
If you're only planning on staying in the UK for a term, or half a year, you probably won't be needing an overdraft, so no need to worry about this one. However, those of you looking to spend longer - i.e. a full year or the entirety of your course - might find that an overdraft comes in handy should you ever need it.
Most UK banks will limit you to an overdraft of around £100 compared to the bigger overdraft limits made available to UK residents, but students on a budget should always consider an overdraft as a handy cash reserve in case it's ever needed. If you think an overdraft could be useful, definitely look into it when searching for a new UK bank account.
Is there a branch in your city?
This seems like a no-brainer, but it's always handy to have a branch of your chosen bank in your area, so you can go in and resolve any problems or move money around in person if you want to. It can be more reassuring dealing with people in-branch than online or over the phone, so be sure to check that there's an active branch you can get to before you commit to a new bank account.
Do you get any complementary add-ons for joining a particular bank?
Everybody loves a freebie, and banks regularly offer little sweeteners and bonuses to new customers to fend off competition. You might be offered discount on travel, shopping vouchers, discounts on tech or anything else, so it's always worth having a look to see if you can score anything for free when signing up for a UK bank account.
Be wary, though - just because a bank is offering you some money off a railcard or a free pair of headphones, doesn't mean they're offering the best rates. If you make a decision solely based on the free gift(s) you receive when you sign up, you could end up paying much more than the equivalent saving in transfer and currency exchange fees.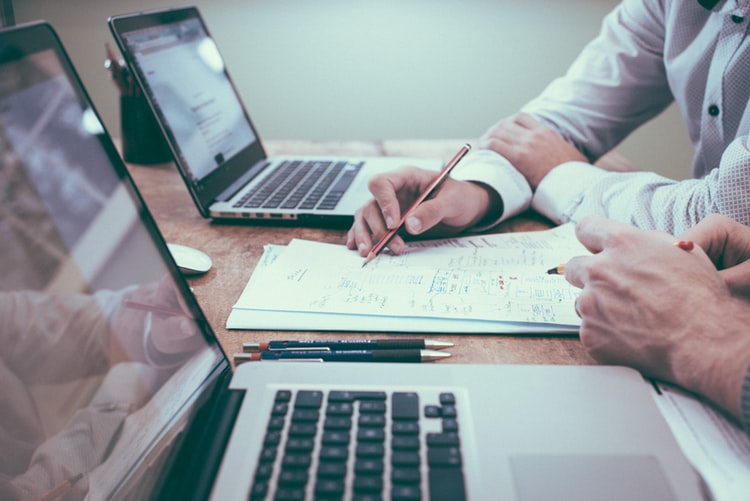 How to go about opening a UK account
Most banks offer services that allow you to set up a bank account remotely, but we'd say the best way to set up a new UK account is to do the research, find one that's right for you then head down to the nearest branch to complete the process in person.
You'll need some documentation (a valid visa, a bank statement from the past three months, proof of address in the UK and some form of student ID or proof of your place at university), but aside from that it's the most straightforward way to properly set up a new account. Setting up a new account in person is great if you're in need of some peace of mind, too - you might make a mistake or two in an online application form, but in a branch there'll always be someone on hand to help out if you need some advice.
You can also set up a UK bank account from your home country before your arrival. Some international banks operate in the UK, so it can be a good idea to get in touch with your current bank at home, and find out if you have the option to use your existing client information to easily set up a new account with a UK bank for when you arrive.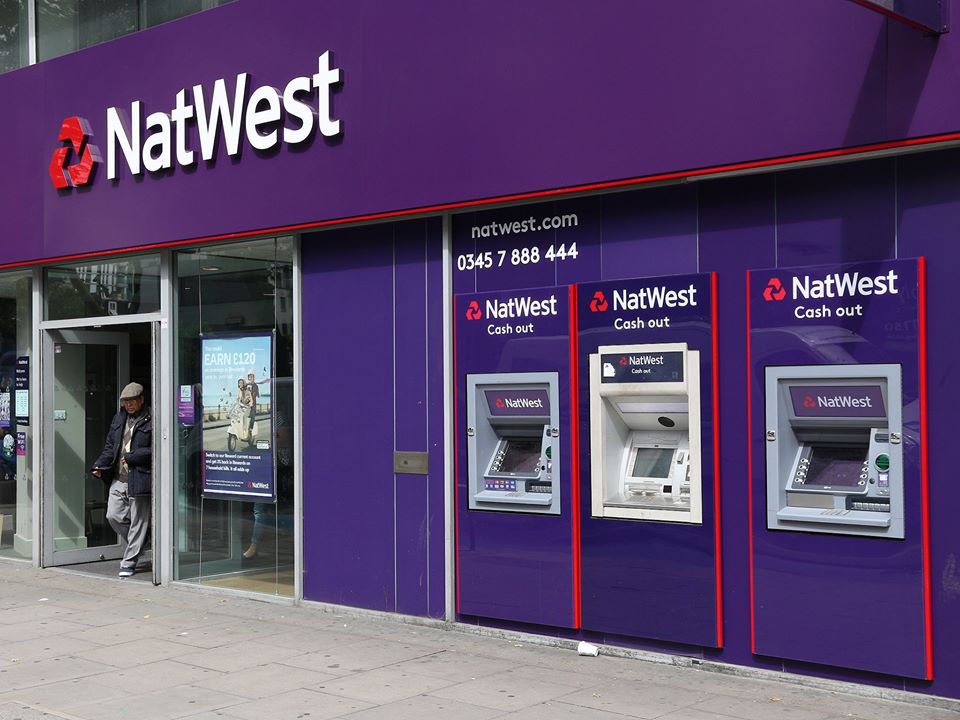 Rundown of UK accounts for international students
I've already arrived in the UK - how can I make sure I'm getting the best deal?
There's a chance that by the time September rolls around some of the above information may be out of date. If you're already at your new home-from-home and need some current information on student bank accounts available in the UK, we recommend checking out the Money Saving Expert website. Have a look through some up-to-date offers, and spend a decent amount of time researching to make sure you're getting the best deal possible.
Be sure to follow us on Facebook for more useful hints, tips and updates.