THERE are so many things you need to consider when picking a university to do your journalism course at. Is it accredited? Are there good job opportunities after graduation? How well will it equip you for a journalism job? We've done all this research for you and found out which universities are the best for journalism undergraduate degrees in the UK.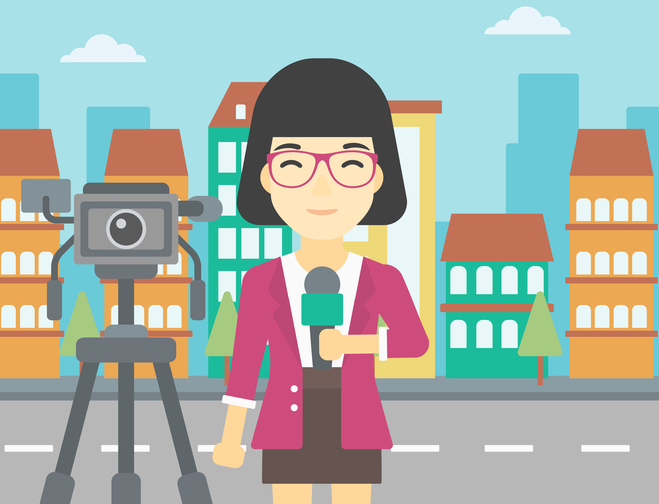 Cardiff University
The Guardian rated Cardiff as the best university in the UK for journalism in their latest league table. They rank best for overall student satisfaction of the course and the teaching. Cardiff is a great place to study and the city centre is home to several famous music venues, a fabulous range of restaurants and a beautiful harbour. It's also a buzzing media location and TV shows like Doctor Who and Sherlock were filmed there! Click here to find out more about the different journalism degrees they offer.
Robert Gordon University
With 81% of students getting a journalism or media related job within six months of graduating, this seems to be a really valuable journalism course. It's rated as the 2nd best place to study journalism in the UK by the Guardian. Around 97% of recent students were satisfied with the course and 94% were satisfied with the teaching. The university is based in Aberdeen in Scotland, which is known for its stunning architecture, beaches and wildlife. Find out more about their media department and the courses you can do by clicking here.
University of Central Lancashire
The BA (Hons) Journalism course is accredited by the NCTJ (National Council for the Training of Journalists) which means it'll be much easier to get a job for a newspaper as they particularly value this accreditation. It shows potential employers that you know how to apply your learning to a real journalism job, so they won't have to train you as much as they would someone without the accreditation. Some graduates have gone on to work for ITV, Cosmopolitan magazine and many more. Get more information about the journalism degree here.
City University London
For a chance to work in the UK's media capital, you should consider this course. The journalism degree was ranked highly in the Guardian's league table, coming 1st in London and 7th in the whole of the UK. The course has a work placement or study abroad option, plus there are two high-tech digital newsrooms to give you hands on experience producing newspapers, magazines and multimedia journalism including websites. It's a well-respected course and to find out more info you can click here.
Leeds Beckett University
This university prides themselves on making their students some of the most employable journalism graduates in the UK. To help with this the journalism undergraduate degree is accredited by the BJTC (Broadcast Journalism Training Council) which means this course has a focus on television and radio journalism. Out of recent graduates 81% were happy with the course and it comes 4th in the Guardian league table too! If you're keen to get into broadcast journalism click here for more information on this course.
University of Westminster
Here's another great university to consider if you're looking to go to London. The media, arts and design department here is one of the best-rated. They have a high success rate for students going into journalism jobs after the degree and some alumni have gone on to work for major television networks, national newspapers and magazines. In the last year you are encouraged to get as many work placements as you can, and this will also help your employability a lot. Find out more here.
This university was ranked 2nd for communication and media studies by The Times Good University Guide 2016. The media course has an option for a year out studying abroad or an overseas paid placement. Working for a year in a different country will be another valuable experience and will broaden your cultural horizons. Loughborough was ranked 3rd best in the UK by the Guardian for their journalism degree so it's well worth a look. Head to their website by clicking here.
If you're looking for postgraduate journalism degrees then check out these great universities.