YOU might have read our recent article on the best UK universities for journalism degrees, but here we are going to focus on postgraduate courses. We've done our research and found the top UK universities to do your Masters in journalism.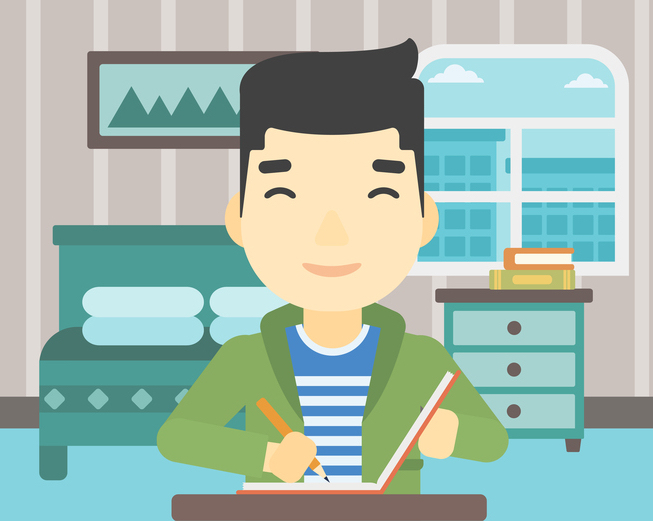 Kingston University
Based in London, this university offers several postgraduate courses including Magazine Journalism and Publishing. The journalism MA is highly regarded and Kingston was named one of the world's top 150 most international institutions by Times Higher Education, which means it has a high proportion of international staff and students. The Masters is accredited by the National Council for the Training of Journalists and includes an NCTJ exam which if passed will significantly help you to get a job once you graduate. Find out more here.
Newcastle University
There are several journalism MA options including International Multimedia Journalism and Media & Journalism. Their cultural and media studies research has been rated world leading by the Research Excellence Framework and there are lots of work placement opportunities at this university. You could write for their award-winning student newspaper The Courier and it's great to know that some members of the alumni who wrote for the paper are now in top jobs at media companies like Sky Sports and ITV. Find out more here.
Cardiff University
There's an impressively large list of journalism MA degrees so picking one might be a little difficult but it's good to have the choice. From International Journalism to Computational and Data Journalism there's something for every budding journalist. Cardiff University was ranked the best in the UK for journalism on the Guardian's league table thanks to its high student satisfaction and standard of teaching. Take a look at all the MA's on offer here.
City, University of London
The International Journalism MA has a great reputation and has over 1,000 alumni working in journalism jobs worldwide. You'll learn how to produce print, broadcast and online journalism and the skills you learn will allow you to adapt to journalism anywhere in the world, perfect for international students! There were 22 nationalities of students in the class of 2015, so there's no doubt you'll feel welcome in this course. The university is well ranked and The Guardian have put it in the top 20 UK universities in their league table. Find out more about the course here.
University of the West of England (UWE)
UWE is based in Bristol which is known as one of the best media cities in the UK. There are lots of opportunities to get media work experience while you're on the course and the Masters is based in a state-of-the-art newsroom so that you can create television bulletins, radio and multimedia journalism. The course is accredited by the Broadcast Journalism Training Council and is in partnership with the BBC so that you get a valuable BBC mentor to guide you. Find out more about the course here.
University of Kent
The media and communications department at this university is ranked highly by the Times Good University Guide – 1st for graduate job prospects, 2nd for student experience and 3rd for teaching quality. They offer an MA in International Multimedia Journalism which is designed for overseas students. If you are looking to work as a journalist in the UK then the Multimedia Journalism MA would be more suitable for you because it is accredited by the NCTJ. Find out more about your options by clicking here.
University of Central Lancashire
This university appeared in our previous article too as it's known for it's fantastic journalism degrees. They offer several journalism MA courses including International Journalism. Their Journalism and Broadcast Journalism MA degrees are accredited. UCLan is in the top 3.7% of universities worldwide, according to the Centre for World University Rankings 2016, so you can be assured that you're at a leading university if you decide to attend here. Get more info about the courses here.
University of Sheffield
They offer an MA in Print, Broadcast or Magazine journalism so you have a good choice depending on what kind of career you would ideally like. Sheffield is towards the north of the UK and the vibrant city is home to over half a million people. It has a thriving student culture as there are around 60,000 students in Sheffield, plus among the university's alumni is 2012 Olympic gold-winner Jessica Ennis-Hill! Read more about the journalism Masters degrees here.