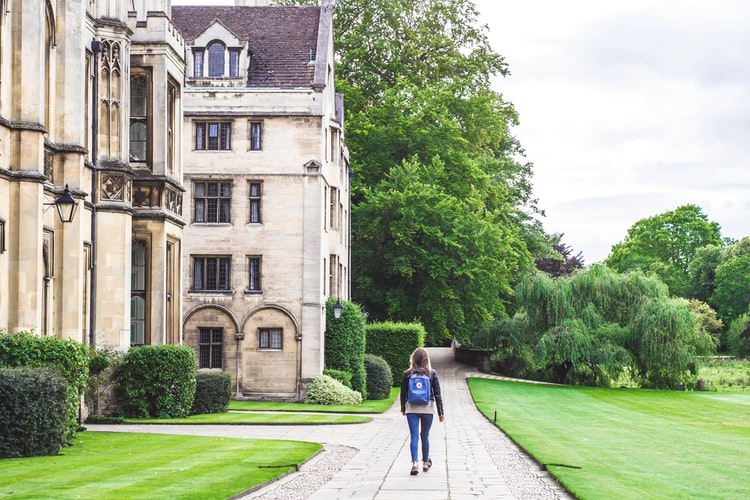 Ever wondered what a UK education could do for you? Thousands of prospective students travel to the UK every year to start working towards a world-class qualification, meeting new people and experiencing life in totally new surroundings.
Britain is one of the world's most popular destinations for international students, and with good reason. Many people, however, are put off by rising tuition fees, high costs of living compared to their home nation, and the overall financial burden that comes with studying abroad.
But what if you could get some support? Universities and even the UK government itself offer a wide range of financial support options to attract international students from around the world, including scholarships, grants, bursaries, fellowships, awards and loans.
In this article, we'll be focusing specifically on scholarships, which are classed as grants or payments made to support a student's education, generally awarded on the basis of academic achievement.
From the Chevening Scholarship, which is available to more than 1,500 international students, to the Commonwealth Scholarships scheme and Rhodes Scholarships dedicated to assisting students from developing countries, read on for a rundown of some of the top scholarships on offer for international students looking to study in the UK in 2020/21.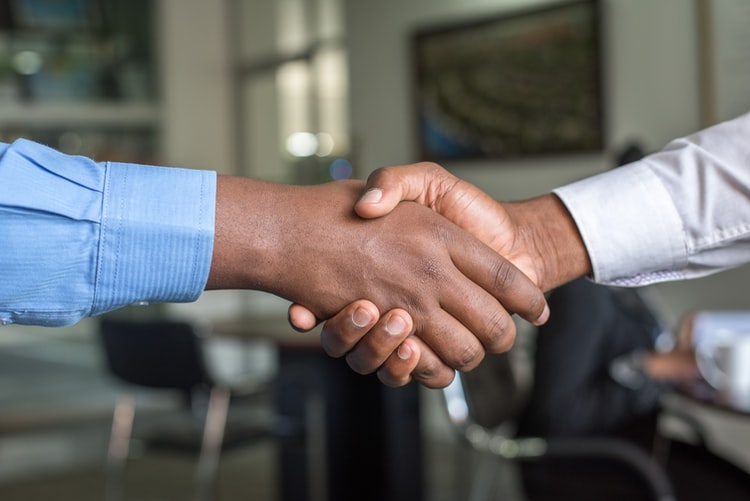 Chevening Scholarships
Chevening Scholarships are awarded by the UK government to international students who demonstrate leadership potential and/or have strong academic backgrounds. The scholarship offers financial support to study for a master's degree at any UK university, and presents students with the opportunity to become part of an influential network made up of more than 50,000 alumni.
Chevening Scholarships are worth more than £18,000, and cover expenses for tuition fees, living allowances, return airfare to the UK and additional funds for essential expenditure. Find out more and apply for a 2020/21 Chevening Scholarship here.
Commonwealth Scholarships for International Students
The Commonwealth Scholarship scheme is set up for students based in developing Commonwealth countries who want to pursue Masters study in the UK. Funded by the UK Department for International Development, the scholarship provides funds for airfare to and from the UK, tuition and examination fees, personal living allowance, a thesis grant (if applicable) and an initial arrival allowance.
Currently available for Masters courses only, the Commonwealth Scholarship is applicable to courses that fall within Science and Technology for Development; Strengthening Health systems and Capacity; Promoting Global Prosperity; Strengthening Global Peace, Security and Governance; Strengthening Resilience and Response to Crises; Access, Inclusion, and Opportunity. Find out more and apply here.
Gates Cambridge Scholarship
Certainly one of the more prestigious awards on this list, the Gates Cambridge Scholarship is awarded to outstanding applicants from any country outside the UK looking to pursue a full-time postgraduate degree in any subject at the world-renowned University of Cambridge.
Run by the UK government in partnership with the Bill Gates Foundation, the Gates Cambridge Scholarship has been supporting international students who have shown great courage in spite of difficult financial situations since it was established back in 2000. The scholarship covers the full cost of studying at Cambridge, and provides additional, discretionary funding where necessary. Find out more here.
Rhodes Scholarship
Established in the will of Cecil Rhodes in early 1902, the Rhodes Scholarship is the oldest and one of the most prestigious scholarship schemes in the world. Awarded as a postgraduate scholarship, the scheme supports exceptional international students from selected countries to study at the University of Oxford.
A Rhodes Scholarship covers all university fees, personal stipend, health insurance, and return airfare to and from the UK. See a list of countries eligible for the scheme and find out how to apply here.
Edinburgh Global Research Scholarships
The University of Edinburgh offers 30 scholarships per year to outstanding overseas students who intend to pursue a PhD Research Programme in any field of study offered by the University. While the scheme, unfortunately, doesn't cover maintenance expenses, each scholarship covers the difference between the tuition fee for a UK/EU graduate student and that chargeable to an overseas graduate student.
With just 30 places available the Edinburgh Global Research Scholarship is highly competitive, but the opportunity to work and study in one of Scotland's (and the UK's) most picturesque cities is certainly not to be passed up. Find out more here.
Denys Holland Scholarship at University College London
The Denys Holland Scholarship aims to support undergraduate students from any country, enabling them to study at University College London in spite of financial difficulties or inability to secure the funding required to enrol. The scholarship looks for students who can demonstrate their intention to make full use of the activities on offer from the university and the Student Union.
Originally established for students to study in Holland, the Denys scholarship scheme has partnered with UCL to bring international students to the UK. The scholarship is worth £9,000 per year, which can be used to pay university fees in full or in part depending on the discretion of the scholar. Find out more and apply here.
University of Sussex Chancellor's International Scholarships
Awarded on the basis of academic performance, the University of Sussex Chancellor's International Scholarships are available for prospective students to join courses in the majority of Sussex Schools. Scholarships are awarded to non-EU international students who have applied for and been offered a place on a full-time postgraduate course, and are worth 50% off the international student tuition fee for one year.
The value of a University of Sussex Chancellor's International Scholarship may not be quite as much as the other entries on this list, but if you've found the perfect course and are all set to join a Sussex school, there's no reason why you shouldn't apply and see if you can earn some money off your tuition. Full details here.
The International Ambassador Scholarship
The International Ambassador Scholarship provides financial support for outstanding international students looking to pursue a full-time undergraduate or postgraduate degree at the University of West London.
Recipients of the scholarship are expected to act as international ambassadors for the university, and fifty scholars each year receive the scholarship, which is worth up to £5,000. Again, not a huge financial incentive compared to some of the other schemes on this list, but certainly one to consider if you're committed to studying in London this year.
Chancellor's Scholarship at the University of the West of England
Based in Bristol, the University of the West of England offer more than £100,000 worth of scholarships to international students every year. As part of the allocation, the Chancellor's Scholarship offers recipients a full internship working within the International Development Office alongside their studies, covering tuition fees for a full academic year.
UWE is a fast-growing, modern university, offering a wide range of respected courses and employment-boosting opportunities. With over 27,000 students representing as many as 140 countries from around the world, the university is home to a large community of students from all backgrounds.
We might be biased (we're based in the city ourselves), but we think Bristol is right up there with the best places to study in the world, let alone the UK. Find out more about UWE's scholarship opportunities here.
Clarendon International Scholarships at Oxford University
Awarded on the basis of academic excellence and potential across a range of subjects at graduate level, the Clarendon Fund offers more than 100 full scholarships every year to international students from around the world to study at the University of Oxford.
Specifically established to benefit international students, there are no requirements regarding subject, and the scholarship encompasses all full-time and part-time courses including MSt, MSc, BCL/MJur, MBA, MFE, MPhil, BPhil, MSc by Research, MTh, MPP and all DPhil programmes. More information and details on the application process can be found here.
Be sure to follow us on Facebook for more useful hints, tips and updates.