LEARNING the ins and outs of how the body works, how to care for the public and save lives, and of course that all-important bedside manner, is never going to happen overnight.
But did you know if you've already graduated, you could grab a place on a fast track medical degree in the UK and train to be a doctor in four years instead of five? Your ambitions of becoming a doctor could become a reality, and what's even better is the fact that you will achieve your dream quicker and at a lower cost than expected.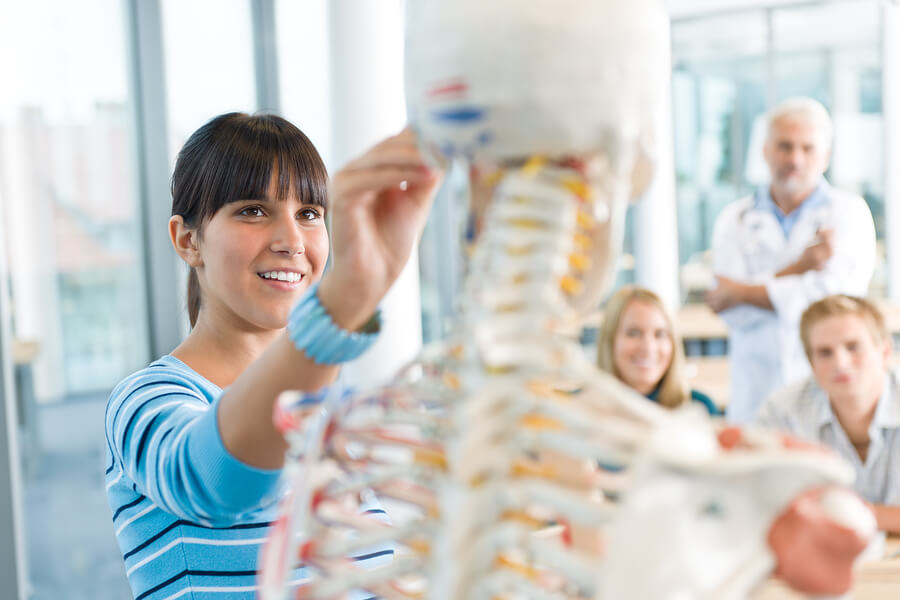 Course Structure
As expected, the main difference is that fast track medical degrees offer the same amount of training as the undergraduate medical degree but within a more condensed timeframe. For example, Newcastle University condenses Phase One, which is usually two years in the undergraduate medical degree, into 45 weeks, before integrating the fast track medical students into the same training as the undergraduate medical students.
Fees and Funding
Then, there's the cost of the degree itself. If a graduate were to embark on the undergraduate medical degree, they would find there are next to no funding options available, with exception to household income based bursaries offered by universities. Because they would not be eligible to get a tuition loan from the government, they would be expected to fund the £9,000 tuition fees for years 1-4 themselves, although they would still be able to get a maintenance loan to cover living costs, provided the claimant is a UK citizen who has resided in the UK for three years previous to the beginning of the study period. NHS bursaries and grants are available for the final year for UK citizens only.
For the fast track medical degree, widespread funding from the NHS is available for UK citizens who have resided in the UK for three years prior to the study period. Students would still be obliged to pay £3,465 of the £9,000 tuition fees for the first year of training, however British students would be eligible to take a student loan to cover the remainder. Year 2 onwards, students would be recipients of the NHS bursary of £3,465 and they would be able to take out a student loan to cover the other costs and the remainder of the tuition fee. Means-tested NHS bursaries are also on offer for years 2-4 of the fast track degree.
Because of this funding, this makes fast track medical degrees even more competitive than undergraduate medical degrees.
Undergraduate medical degrees are already competitive enough, with UK universities offering only 6,000 places per academic year. But then take into account, the amount of fast track medical degree places and the number of applicants and the numbers will make your eyes water. St George's (University of London) on average receives 1,400 applications for 70 places per academic year and the competitive ratio is similar, if not more competitive, across the board of fast track medical degree programmes in the UK.
Application
In order to have a solid chance of getting a place onto a fast track medical degree, your application will have to stand out from the crowd. Firstly, you need to find out which medical schools you can apply to, depending your undergraduate degree's discipline. If you've graduated with a biosciences or biology-related degree, you will fit the academic requirements for all the medical school fast track programmes. If you haven't done a biosciences degree, there are fast track medical programmes which are open to all degree disciplines. However, A grade science A Levels (or equivalent) may still be required. Grade-wise, most fast track medicine programmes ask for a 2:1 or higher (or equivalent) at degree level, some degree programmes do accept applications from 2:2 (or equivalent) applicants but considering the competition is fierce, you want to better your chances as much as possible. In addition, good academic references are necessary to boost your chances of securing an interview.
Applications are done through the UCAS system and you're required to submit a personal statement outlining your desire to study medicine. Extensive work experience in a hospital, hospice or in a care home or volunteering with St John's Ambulance or the Red Cross will demonstrate you have already acquired medical knowledge and you are acquainted with the workings of the NHS. It is likely you will have to a selective test such as the UKCAT test to accompany your application. Whilst psychometric tests are difficult to revise for, you can do practise papers and look up strategies and techniques to give yourself the best chance of succeeding.
Interview and Assessments
If your application has impressed, you will, more often than not, be invited to an assessment day. The assessments can vary from having an individual interview, a group interview, a written exam, questionnaire or a mixture of the aforementioned assessments. Questions will test your knowledge of the NHS and the British health care system and fast track medical degree candidates are expected to have a more in-depth knowledge of how the health care system works in comparison to school leavers. You will also be expected to answer ethical questions on a variety of testing topics. These questions are to test your knowledge of the legalities, moral dilemmas and ethics surrounding the topic. You will need to show knowledge and consideration of both sides of the argument before justifying how you have come to your own opinion. Other questions will work like a usual interview, to deduce your strengths, weaknesses, teamwork skills and abilities. The admissions staff have a hard job of having to whittle the candidates down so make it easy for them, show them you've got what it takes. It takes a lot of in-depth research, knowledge and preparation but it will be worth it when you impress the admissions staff.
Studying fast-track medicine is a challenging journey, but that's merely the tip of the iceberg when you consider the demanding application process. However, if you apply yourself to submit your best application possible, gain an in-depth knowledge of how the NHS and the British healthcare system works, and hone those all-important work-related skills such as teamwork, empathy and communication skills, you could find yourself with a place on one of the UK's prestigious fast track medical degrees.
If you want to pursue in healthcare but don't want to do a medical degree, check out our article on Meaningful Health Careers That Don't Require a Medical Degree.