Christmas is a lovely time of year across a lot of the world and the UK is no exception. Here is a list of the best Christmas markets in the UK, they're great for getting quirky homemade gifts, cosy hot chocolate, mulled wine and for visiting pretty, quaint English cities.
Some great news for us as students is that these markets are free. Food, drink and gifts can be on the pricy side but many stalls do free samples of their cheeses/meats/chutney's/spirits. Most of these markets also have a bar area with street food stalls such as a 'hog roast' and burger or pizza stalls. Bars generally serve a collection of traditional British ciders and ale's as well as festive favourites like mulled wine and alcoholic hot chocolate.
Embrace cold dark nights and Christmas lights and plan your trip to a market now!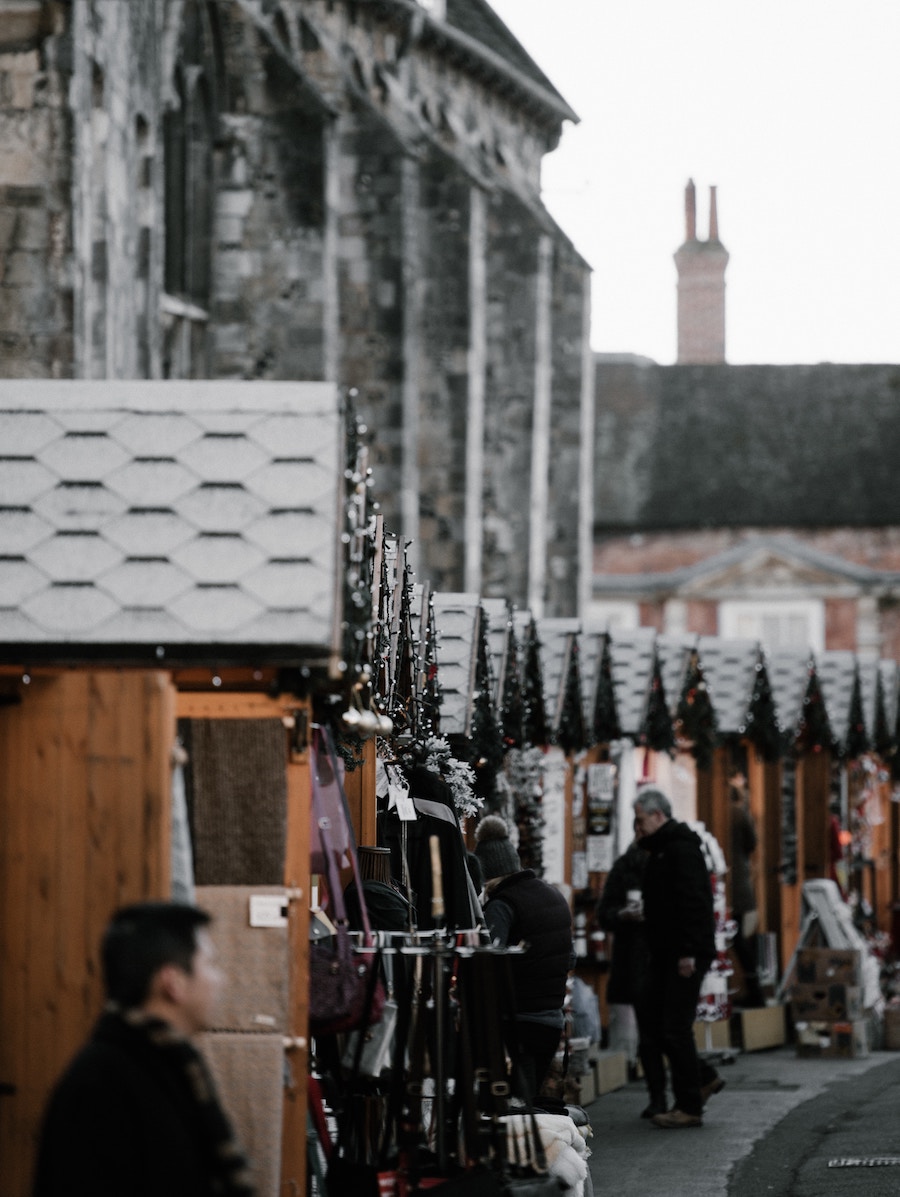 1) Birmingham German Christmas Market
This is one of the biggest Christmas markets in the UK, it can get very busy especially at weekends in December. If you can battle through the crowds this market is well worth it for food of all kinds, especially German food and beer.
Details about it can be found here.
2) London, Hyde Park Winter Wonderland
This has a slightly different vibe to the others and is more like a Christmas themed fairground. It is bright, colourful and has a traditional British feel to it. This is in Hyde Park so doesn't have the same feel as wandering through a city centre. It is however, MASSIVE and includes an ice rink and lots of other festive things to do.
More information about what's there and how to plan your visit can be found here
3) Bath Spa
A beautiful example of a traditional Christmas market in a picturesque city and my personal favourite. Wooden sheds selling all sorts cover almost the whole city centre from mid-November until Christmas.
Details can be found here
You might also be interested in:
4) York's St Nicholas' Fair
The best thing about this market is the huge Tippee bar called 'Thor' in the city's main square. Just outside the city centre there is also a winter wonderland with an ice rink!
More info can be found here
5) Edinburgh
Another beautifully traditional example in a wonderful city and extra events, shows and rides are also put on over the festive period. Be sure to wrap up warm if heading to Edinburgh!
Details here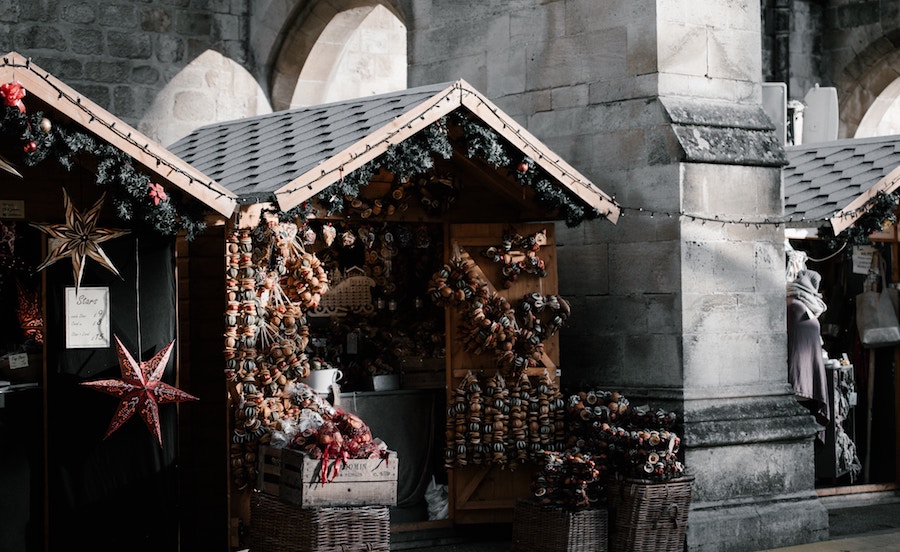 6) Bristol
This year Bristol is having two Christmas markets, one in Broadmead shopping centre and one on Corn Street too.
Details here
7) Manchester
A massive market spread across various locations in the city centre, this market has won awards and prides itself on varied food options.
Details here
8) Liverpool
This culture-filled city has another lovely market, this year with a new bar
Details here
9) Leeds - Christkindelmarkt
This German-themed market prides itself on German delicacies and beers and takes place in Millennium Square.
Details can be found here
10) Winchester
Finally, this historic market town in Hampshire has a lovely market and ice rink by the famous Cathedral.
Details here