THEY say that learning English, in comparison to other major world languages, is a process which would be shaped like an inverted pyramid if you were to map it.
The fundamentals of the English language aren't that hard to cover, and you'll perhaps develop practically effective English quite quickly.
If you also take into account that approximately 50% of all the world's sites are written mainly in English, you can then see that the availability of English material to draw from is also disproportionately large.
Yet many learners we have spoken to suggest that as you move further towards fluency, English language tends to become trickier and trickier, as the large English language vocabulary and the crucial nuances of the language become more important.
With that in mind, can tech help build on the fundamental elements or language learning?
Perhaps one way to deal with the growing volume of vocabulary and colloquial phrases is to use language learning apps which help you cultivate your new knowledge and cement it in your mind.
We put together three apps below, which we think could help you cope well with English language learning, even as it becomes more and more complex.
If you're planning on becoming an international student in an English-speaking country or simply want to study abroad and have English as part of your skillset then we recommend you take a look.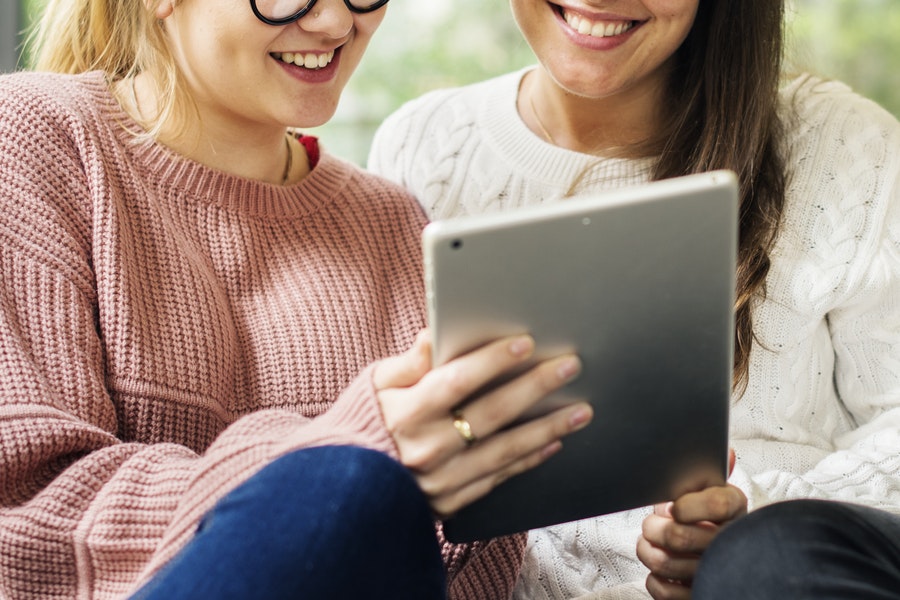 Memrise
There are two factors which make Memrise stand out.
Firstly, there's the depth of resources available – list after list of curated language learning courses.
Often, the amount of effort put in by users to curate what they believe are good courses is remarkable.
Secondly, there are reminder functions and animations which characterise language learning as a consistent and growth (not goal-oriented) mindset. We agree with this approach.
And of the three language learning services we're reviewing here, we think the Memrise app (available on Android and iOS) is pretty much flawless.
Memrise take a wholeheartedly scientific approach to language learning – using images, for example, to help cement knowledge in areas such as vocabulary-building.
Their growth-mindset approach is also central to their method of helping you learn your new language: each user has a small animated garden representing the growth of their language knowledge, and Memrise will remind you when it's time to water your new plants.
Take a look at Memrise here.
Duolingo
Already well-known among language learners (and well loved, too).
Duolingo is free, and lessons are split into bite-sized 5 minute segments.
But we just described a YouTube tutorial, so what actually make Duolingo fun and effective?
Well, Duolingo have applied machine learning to the data they receive from learners, to then work out the most effective ways to cultivate their language knowledge and further their skills.
Secondly, they've also added a gamified element – learners collect currency as they go along, which is intended to motivate users to keep working on their skills, and also reward genuine achievement and progression.
Another element of Duolingo we think is perhaps taken for granted in other reviews we read – users can use Duolingo to cover speaking, listening, reading and writing skills in one place.
In comparison to other apps, which much of the time end up being utilized by learners to focus on one particular aspect of language skills, Duolingo is actually very well-resourced and balanced.
According to Duolingo themselves, an independent study by the City University of New York has shown that 34 hours using their service is equivalent in effect to a whole semester of university language classes.
Take a look at Duolingo here.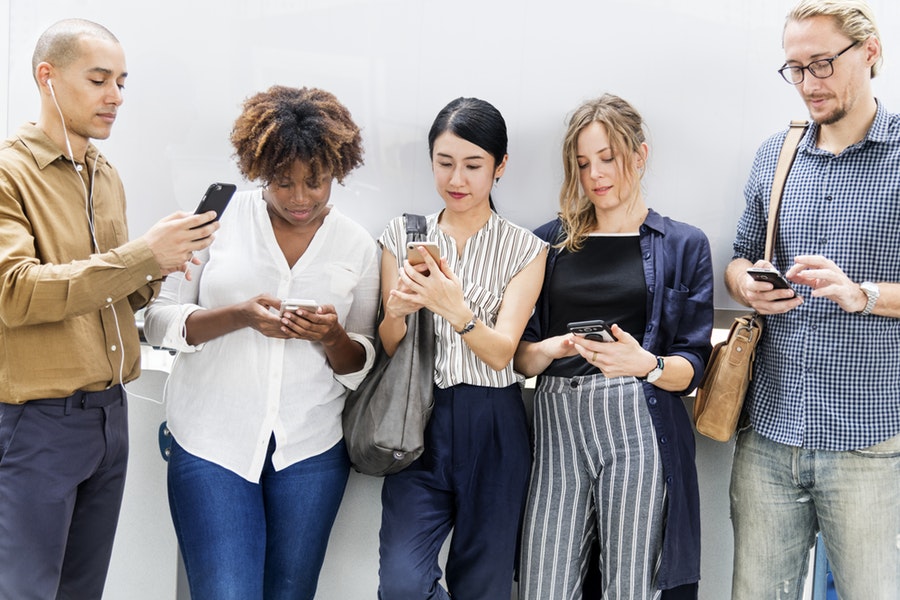 Busuu
Focusing on 12 major world languages, Busuu describes itself as a social and community-based language learning service which currently caters to the language skills of 80 million users globally.
There are two main strands of progression for users of Busuu – you can either choose to use the free version, which includes decent language-learning technology, or you can go for the paid ('Premium') option.
Is it worth paying for Busuu? Well, you'll receive offline learning resources, McGraw-Hill certifications to provide official certification for your achievements and they also host handy grammar-focused resources as well.
Busuu themselves say that their approach adds up to a, "language product that works."
But why is there approach any different to the two other language learning services we looked at? How come Busuu has been awarded by Bloomberg for business innovation?
Well, the focus is on connecting users with native speakers through building a community where language skills are effectively exchanged.
When it comes to language learning, we always say one of the iron rules is to make sure you have plenty of practice with native speakers of your chosen foreign language.
So, we think Busuu is at least worth having a good look at before moving on to the Premium option.
Take a look at Busuu here.