SINCE UK voters decided to leave the European Union on 23rd June, international students have been concerned. A survey by Hobsons shows that 43% of prospective international students feel Brexit has affected their decision to study in the UK. At the moment, nobody knows what Britain leaving the EU will mean for universities and students. The negotiations between Britain and the EU have not formally begun, but the British exit from the EU (aka Brexit) could affect many aspects of international study. However, whilst the disadvantages of Brexit seem very clear, there are many reasons that Britain is still a great place to live and study, even if Britain leaves the EU.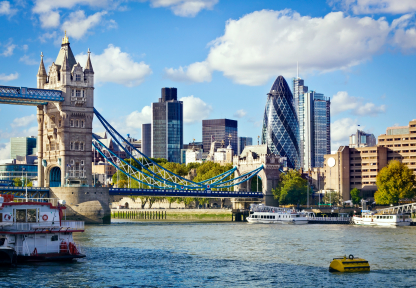 International students welcome
The UK's reputation as a welcoming country has taken a hit after Brexit, and the Hobson's survey has highlighted international students' fear. But Britain, and especially the higher-education community, is still inviting to students and workers from around the world. Before the vote, 103 university leaders signed an open letter confirming their support for international collaboration and movement in higher education and teaching. After the referendum, this opinion has been repeated by Universities UK, which is putting pressure on the government to consider international relationships for universities, and "prioritise securing opportunities for research and students". The European University Association has also stated its commitment to "continue to work with British universities".
Furthermore, over 75% of younger people aged 18-24 voted Remain, and surveys of students showed that the majority wanted to stay part of the EU. Sharing cultures and ideas is still a major aspect of university life in Britain, and it is not surprising that large university towns (such as London, Oxford, and Edinburgh) were also majority Remain. This means that when you study in the UK, you will be surrounded by people who want to collaborate. So come over and work with us!
Financial concerns for EU students
An immediate financial benefit of Brexit for all international students is the weak pound sterling. The current low exchange rates mean that those coming into England are getting more pound in exchange for other currencies. As well as being good news for tourists to Britain, self-funded students who are coming to England now are effectively paying less than they would have a year ago.
There will be no immediate effect to tuition fees or loans for EU students. It will take at least two years of negotiations before Britain officially leaves the EU, and in this time EU students will still have home-student advantages. It has been confirmed that EU students starting their studies in 16/17 will pay the lower Home/EU student fees (often £9000 per year) for the duration of a three-year course, which would take them past the date of separation from the EU. The negotiations will of course determine the long-term outcome for the price of tuition fees, but could ensure that those starting in the school year 17/18 will have the same entitlement.
After leaving the EU, it is predicted that EU students will have to pay the higher Overseas tuition fees at British Universities. These often start at £14,000, and can be over £30,000 depending on the course, and could understandably put off some considering the UK for their studies. But it may surprise you to hear that despite the higher tuition fees, over 70% of Britain's international students actually come from outside of Europe. And this price-rise could potentially lead to an unexpected benefit. Some universities currently offer non-EU students funding, such as scholarships and bursaries, to encourage them to attend (this is particularly true of in-demand sectors). It is possible that this type of incentive will extended to European students in the future.
Stay and study in the UK
One of the key concerns about Britain leaving the EU is how it will affect people moving between borders. Up until now, EU residents have been able to study in the UK without a visa. It is possible that after the negotiations, this will still be the case: The president of the European Council, Donald Tusk, has said that the UK will have to continue the freedom of movement if it wants access to the single market for trade purposes. The other possibility is that the UK will impose some form of border control, meaning that all international students will require a visa to study in a British university.
Although this uncertainty it scary, it also means there is possibility of reassessment on all visas, which could benefit current overseas students. The UK Home Office is already testing changes to the current Tier 4 student visa. A pilot scheme to ease the student visa application process for non-EU master's students is being tested this year at four universities. The scheme will allow universities to run the eligibility checks themselves, and it increases students' post-study leave to six months. Countries such as the USA and New Zealand currently offer more attractive post-graduate visa schemes than the UK, and this pilot scheme shows that the UK is open to renegotiating its own visa rules. Brexit may allow this to happen.
Extra opportunities for international students
It may seem like a strange thing to say that Brexit may open up opportunities for international students, but this may be the case for some, particularly at Scottish universities. Because EU students don't pay tuition fees in Scotland, some universities currently have a cap on the number of students they take in each year. If tuition fees are brought in, these caps may be removed. This means that prestigious universities, such as the Glasgow School of Art and University of St Andrews (where Prince William and Kate met) will have more spaces to offer.
Even across the rest of the UK, students and graduates who are currently classed as Overseas might find more opportunities. And if negotiations do result in less EU students studying in the UK, there will be less competition for both university places and graduate jobs. This might result in both universities and employers recruiting more non-EU international students.
The outcome of negotiations
The suggestions made here are still possibilities, and might not happen. Before Brexit, international students looking at the UK had many considerations about studying abroad. UCAS (which runs the application process for undergraduates at British Universities) says that the application process for international students is bound to change, but all aspects will be determined by the deal between the UK and EU. The best thing to do is research the course and university you are interested in, and keep an eye on the negotiations between Britain and the EU.
For more information on studying and living in the UK, visit our Places section.