IT goes without saying that choosing a university is a pretty big deal. Most likely, it's the first major decision you're making in your adult life and you may feel a great deal of pressure to make the right choice. But then again, what is the right choice?
Luckily enough, we live in an age of possibilities and I've noticed that, when it comes to education, a lot of UK students are making very interesting choices. The most relevant proof of this would be the current trend among prospective UK undergraduates to head towards mainland Europe for university. One location stands out: the Netherlands.
As a student who has experienced both the Dutch and British higher education system, I think it's only fair to share some of my insider knowledge in the aid of anyone who might consider Dutch universities as a viable alternative. Drawing from my own experience, as well as that of other Brits, I'll cover some important pros and cons to take into account when thinking about studying in the Netherlands.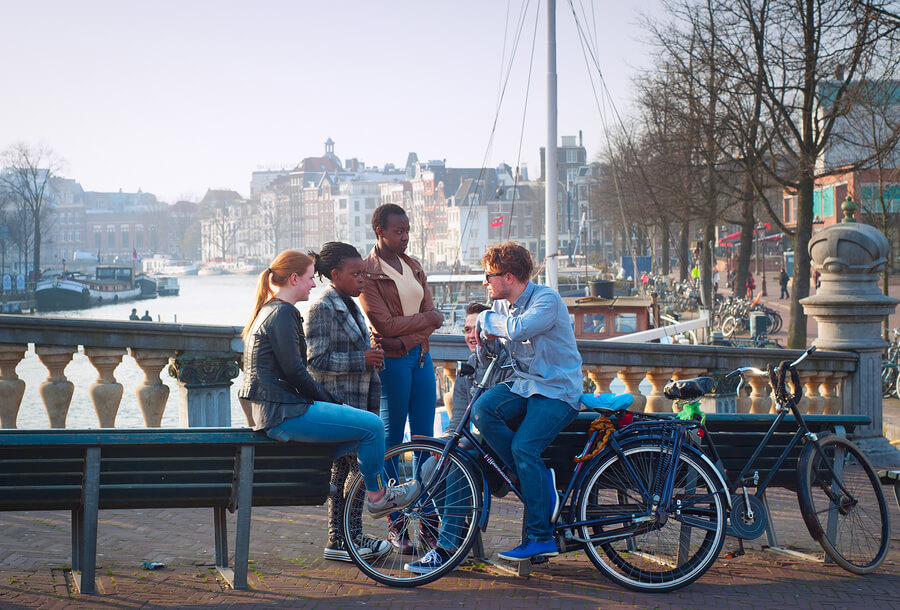 FEES
Pro
As the song goes, 'money makes the world go round'. The harsh reality of today is that many UK students are discouraged from pursuing higher education because of the very high tuition fees. Even with the help from Student Finance, the thought of leaving a UK university with (at least!) 27000 GBP in debt is enough to make anyone think twice.
The reason why the Netherlands is such a sensible alternative is because the cost of higher education is significantly lower (at most 2000 EUR/year), which allows students from various backgrounds to access a high standard of education at a much better cost.
Con
Although tuition fees are more acceptable than in the UK, future students must bear in mind that there is less financial aid available for living expenses. Therefore, parents need to fork out these sums from their own pockets. Although it sounds daunting, the rent in the Netherlands is far cheaper by comparison. See here for a full overview of the financial comparisons of higher education in the UK and the Netherlands.
CULTURE
Pro
The recurring theme I noticed among the English students I spoke to is their desire to get out of their comfort-zone. Although this buzzword is flung around left and right, it is a decisive factor which plays a significant part in students choosing their university.
Third-year student at Maastricht University, Jack, argued that in the long run, this move is likely to benefit him tenfold. Leaving the country so early on in his adult life made him more flexible and prepared him a lot better for the workplace. 'Any employer is going to want me to be adaptable to any situation. I think this gives me the upper-hand over my peers'.
Con
Of course, there are those for whom the culture shock will still be too strong - and there's nothing wrong with that. There are many who thrive in a familiar environment, and any change in their circumstances can lead to terrible results. The point is to know yourself well-enough in order to estimate how you will cope in another country. At the end of the day, it's not worth your time and energy to commit to something you are not going to enjoy.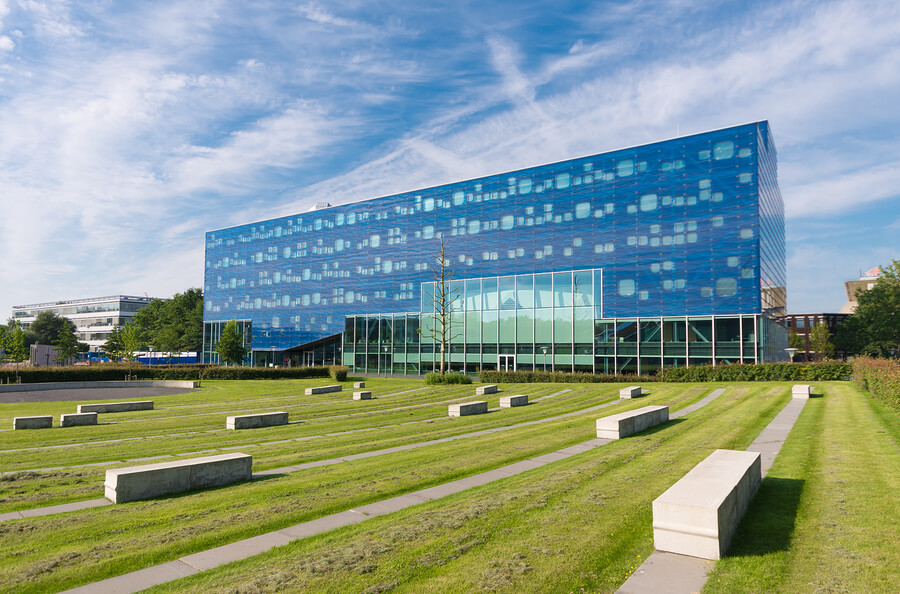 QUALITY
Pro
Andrea from Harrogate, who now attends University College Maastricht, remembers her concern with the quality of education when applying to the Netherlands. 'The UK obviously has an incredible reputation, and you want to make sure that even though you don't have your eyes on a Russell Group institution, you will still get a proper education.' She adds 'In the Netherlands, I got just that! And although not many are aware of the high standard at which things are done around here, they will be soon.'
The Netherlands have many universities gracing the Top 200 in the world in a vast array of subjects. Almost all are taught in English and the standards are quite high. Many degrees are 'problem-based' meaning that they almost exclusively involve interactive learning in small groups (as opposed to exclusively lecture-based learning). Many lecturers also have international teaching experience, which ensures a broader perspective and experience.
Con
If your standards and abilities are incredibly high, unfortunately, there's nothing equivalent to the UK's Oxbridge in the Netherlands. The best Dutch higher education institution, the University of Amsterdam, ranked 55th globally in this year's QS Rankings, whereas Cambridge and Oxford are 3rd and 6th respectively. That's not to say that Dutch Universities are not on a par with other elite UK institutions from an academic standpoint though.
THE SYSTEM
Pro
The Dutch higher education system functions with the aid of a binary system. In a nutshell, it means that you can choose between a research-oriented degree (offered by research universities) or a higher professional degree (offered by a university of applied sciences). This is brilliant if you already know what kind of work you're better at: practical or theoretical.
Con
The only issue with this bi-partite system is that it might limit your choices when it comes to postgraduate degrees. Some students may envisage a change in direction when pursuing a Master's degree. It's not impossible to make this shift, and it is down to the university as to whether or not they will admit students making a discipline change. The programme director for MA Arts and Heritage: Policy, Management and Education at the University of Maastricht assured me that possibilities are open for all students, and acceptance is highly dependent on motivation for pursuing the course.
Bearing all these in mind, there are a lot of good reasons to consider the Netherlands your home-away-from-home for a few years. All in all, it provides a memorable study abroad experience!
Thinking about travelling across the pond for your degree? Check out these Dutch universities that could save you money on fees.