WANT to know why people study in Helsinki, Finland? Gaurav Khairkar, from India, completed a Masters in Radio Science and Engineering at Aalto University in Helsinki, Finland. He tells us what he enjoyed about the city.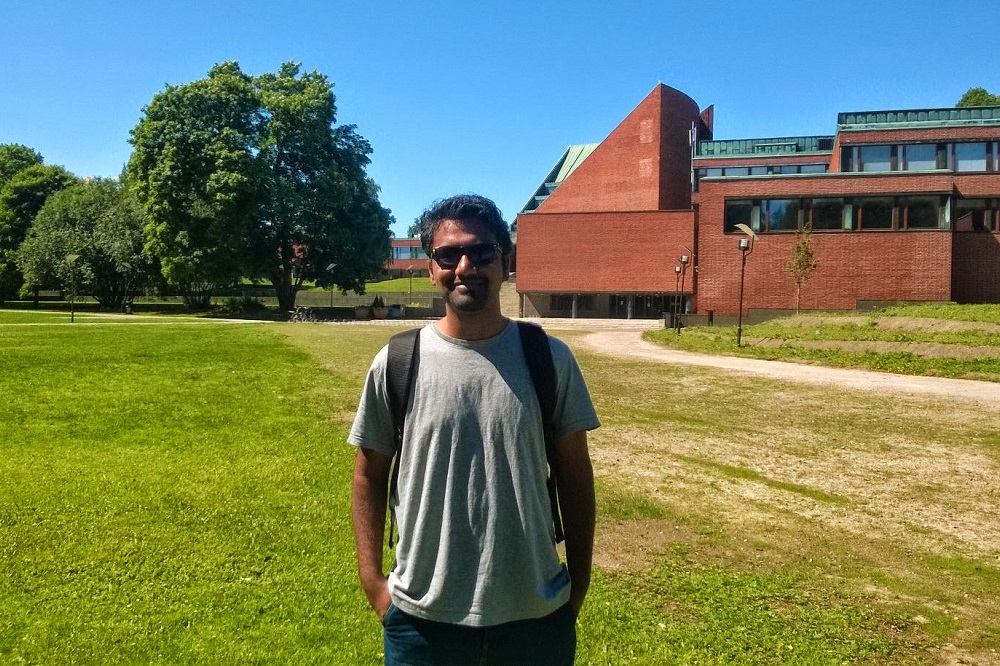 STUDENT WORLD ONLINE: What do you love about Helsinki?
GAURAV: Helsinki is a small city, but it is a very interesting place with quite a few museums and cathedrals. There are not many people as compared to where I come from, but it becomes very lively during the summer, with shows and events going on everywhere. I especially like to go to Eira, during the summer, which is on the southern part of the city with beautiful gardens and tranquil bungalows. I go there when I want to be in a peaceful place, by myself, to enjoy the sea view from the sea-side cafe's and gardens.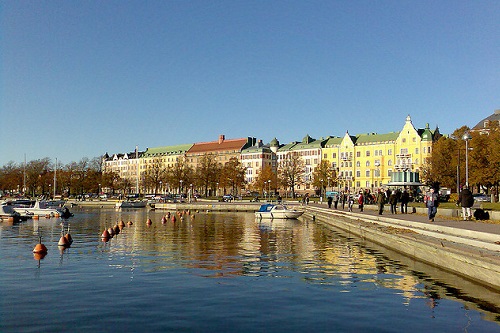 SWO: Did you feel differently when you first arrived?
G: Yes, absolutely. Being from India, with a different culture and people and being outside the country for the first time, it was quite a shock for me. It took me some time to adjust, but now that I'm settled, I love it here.
SWO: Is there anything you don't like about Helsinki?
G: The shops close quite early, at least in the winter time. I am used to shops being open till 11pm and eating at restaurants late at night, but the shops here close at 6pm during the winter time.
SWO: Is it easy to get around in Helsinki?
G: It is very easy to get around in Helsinki. A student travel card can be used to travel by bus, tram and metro. Also, there are cycling paths everywhere for the cycling enthusiasts.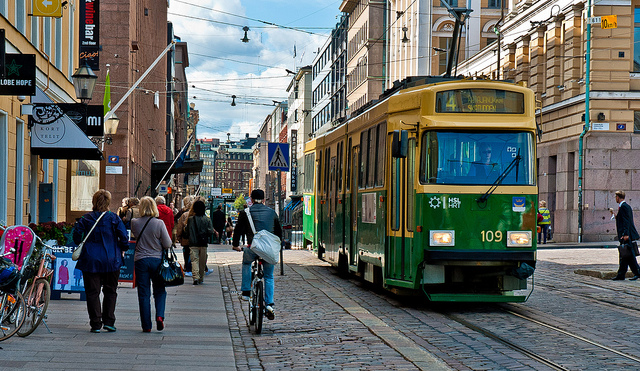 SWO: What can you see and do while in Helsinki?
G: Cycling and exploring Helsinki is, I would say, the best way to check this city out, especially if you like to make random stops and admire the nature. Yes, there are lots of gardens and small islands that you can visit in and around the city. There is the Uspenski Cathedral, as also the White Cathedral, which is like the center point of the city with a huge market square where there are shops selling wares during Christmas time and lots of colorful events during the summer time.
There is also an island fortress 'Suomenlinna'-which is a UNESCO world heritage site-, where you can go by the ferry using the student travel card. You can take your cycles on the ferry and explore the island on cycle.
I would also advise everyone to definitely go to a sauna in Finland, it is very very relaxing.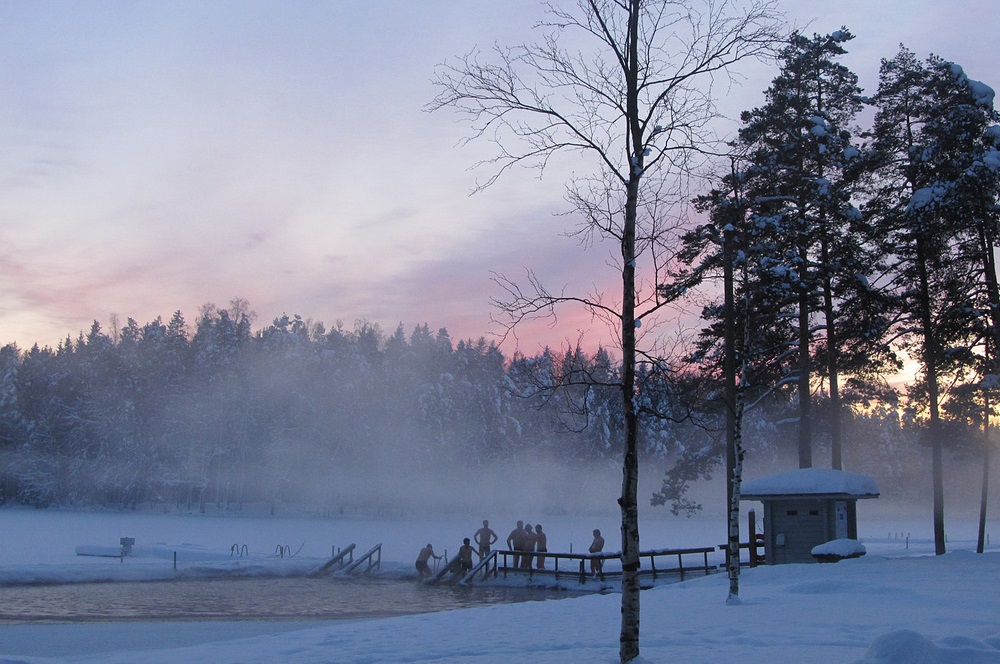 SWO: Good shops?
G: I am not much of a shopper, but summer time is the best time for shopping with lots of discounts. My favorite is Stadium & H&M, but there are also big shopping chains around like Stockmann.
SWO: Good places to eat?
G: A few places I like are Morrisons burger in Kamppi, Habibi-which is a mediterranean cuisine restaurant. Also, just to mention-Unicafe is a good place to get a nice meal for students and others alike.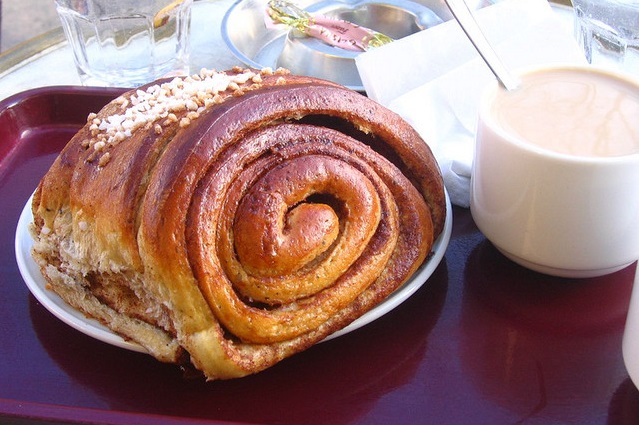 SWO: Good places to drink?
G: I am not much of a drinker, but I like Amarillo and Tivoli which is a good place for clubbing. Also, there are a lot of bars in Kallio.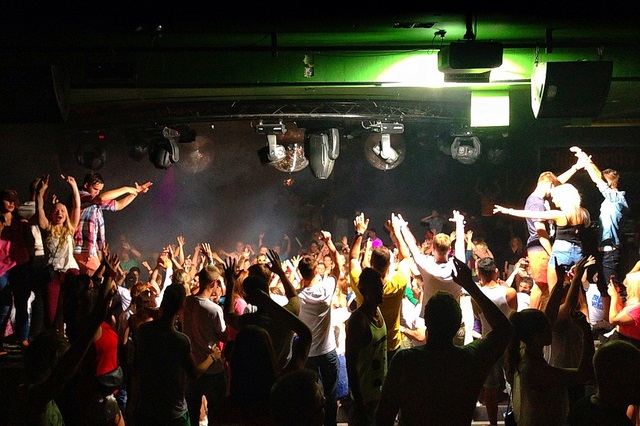 SWO: Good places to relax and hang out?
G: As i said, Eira is a very relaxing place in summer. There is a Cafe Carusel there, which is right by the sea-side and you can enjoy the summer breeze with their outdoor seating.
Esplanadi garden is also a nice place to relax. There's a Starbucks nearby and small eateries selling croissants and korvapusttit, and nice benches to relax on.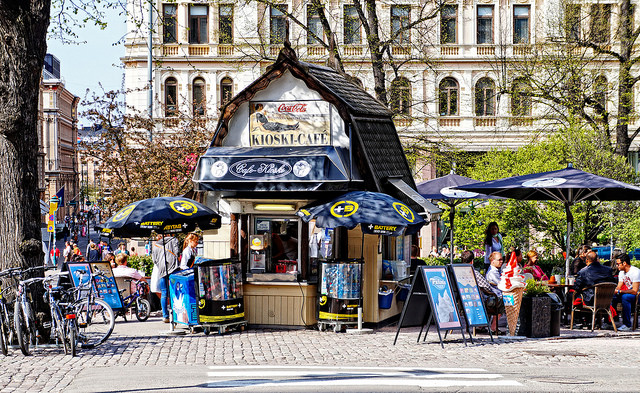 SWO: What is the surrounding countryside like?
G: I got the chance to visit the countryside, near the end of winter and it was very beautiful. We had booked a cottage and there was a nearby lake, right in the middle of the forest,where we jumped in the frozen water and then enjoyed the hot sauna and then repeated the process.
SWO: What is the university like?
G: The university is fun at times, stressful at other times. I have made a lot of international friends, from diverse cultures and it is a very interesting experience.
The teachers are very helpful and encourage you to learn more. Also, the student parties over here are amazing.
SWO: Do you live on campus?
G: Yes
SWO: How much is your monthly rent?
G: 214euro per month.
SWO: How much is a cinema ticket, a two-mile cab fare, a 1kg bag of rice?
G: €7 for the cinema ticket before 1pm and €10.30 after 5pm. Haven't travelled by a cab here, so don't know. A bag of rice, the price varies, depending on which rice you buy, but its approx €2-3/kg.