WANT to know why people study in Berlin, Germany? Tianjue Li, from China, studied at Humboldt University in Berlin, the capital city of Germany. We asked her what she liked about the city.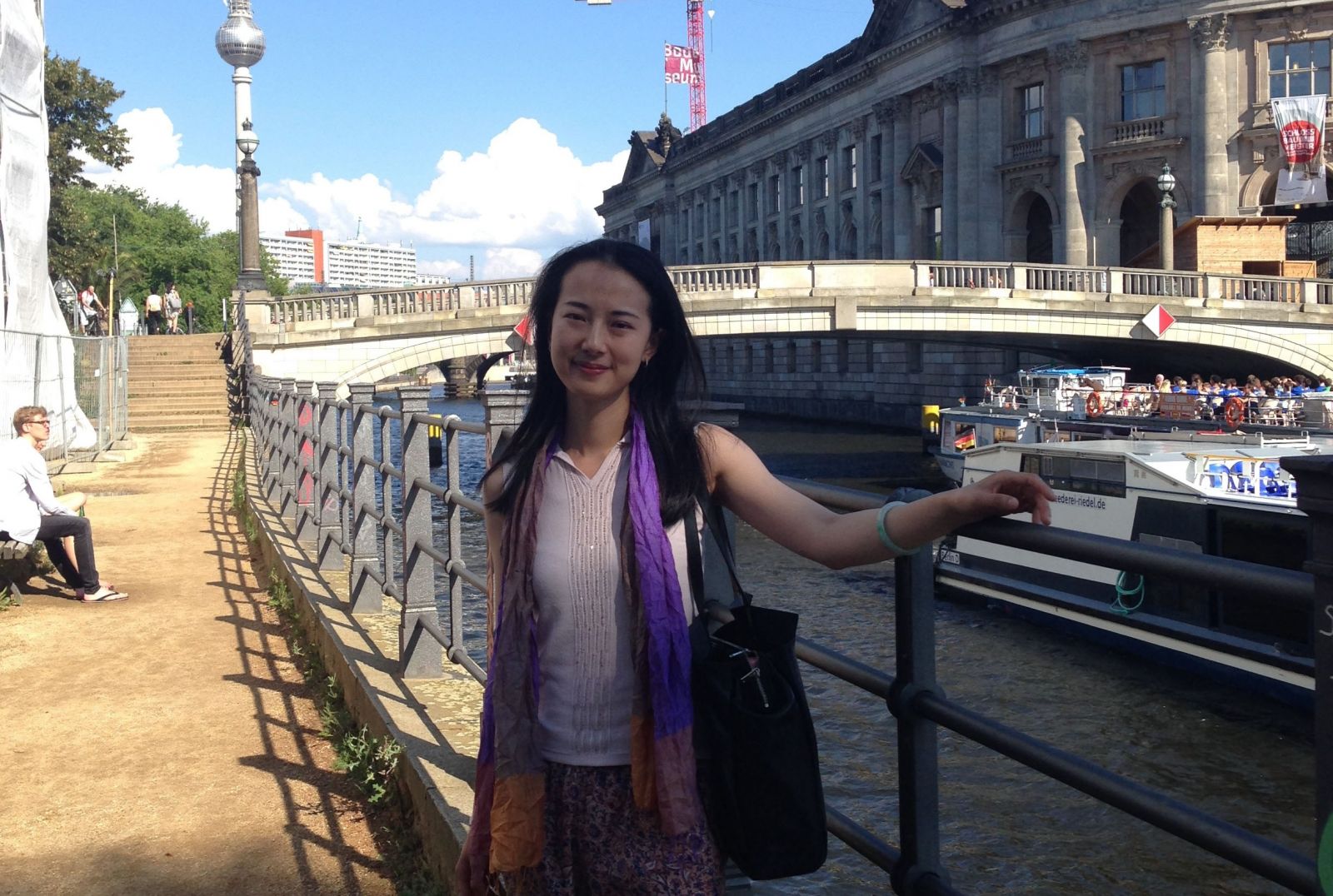 STUDENT WORLD ONLINE: What do you love about Berlin?
TIANJUE: Berlin is a liberal, multicultural, dynamic metropolis with its own taste and aura. There are thousands of reasons to love Berlin and I would list just a few: the fusion of traditional and modern architecture and lifestyle, the historical Humboldt-University, the Berlin Philharmonic, more than 15 state museums and well-educated idealistic people from all over the world. And nevertheless you can get anywhere in Berlin within one hour on public transport.
SWO: Did you feel differently when you first arrived?
T: Sure, I mean everything seems smaller and more compact to me. Compared with the airport in Beijing, Tegel is almost tiny. But I was gladly surprised on my first arrival.
SWO: Is there anything you don't like about Berlin?
T: Never-ending construction work, impolite drivers and the endless winter.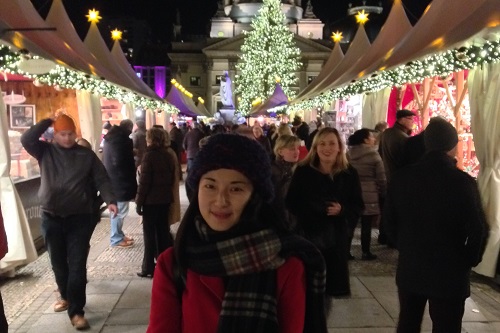 SWO: Is it easy to get around in Berlin?
T: Yes, the subway, suburban trains here are pretty convenient: every 10 to 15 minutes from 4am to 2am. College students have a ticket for six months and we are allowed to take a bicycle with us. Yet, disruptions (burning cables in summer, ice on the tracks in winter) may occur from time to time.
SWO: What can you see and do while in Berlin?
T: High culture: world-ranking concerts (Berlin Philharmonic, Konzerthaus, Staatsoper, Deutsche Oper) and museums (Pergamonmuseum, Alte Nationalgallerie, Kulturform). The only problem would be the limited tickets and time.
Alternative culture: independent theater, international cinema (Berlinale in Feb), galleries, bookstores Palaces in/near Berlin: Schloss Charlottenburg, Schloss Sanssouci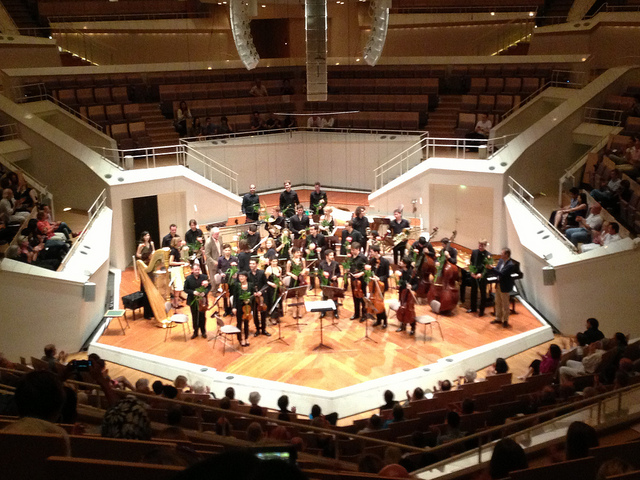 SWO: Good shops?
T: Kurfürstendamm is famous for shopping. But if you want to find special things designed or made in Berlin, you should go to the area near Hackescher Markt or a weekend-market, like the one in Mauerpark on Sunday.
SWO: Good places to eat?
T: As a vegetarian it has been difficult for me to satisfy my spoilt Chinese taste in Germany, since most of them love sausages, schnitzel and potato. But actually there are lots places to have authentic food from Italy, Spain, Greece, India. I recommend three good Asian restaurants (Makoto, Yamyam, Monsieur Vuong) and they are all in Alte Schönhauser Str.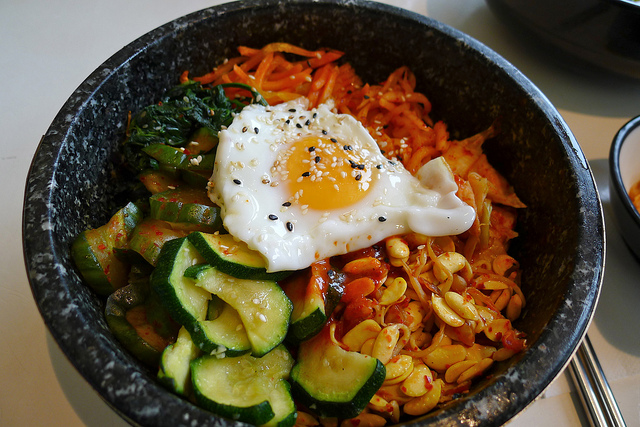 SWO: Good places to drink?
T: I love the atmosphere at Winterfeldtplatz with many nice cafe houses and pubs.
SWO: Good places to relax and hang out?
T: It is always great to take a walk in Tiergarten (a huge English garden downtown) or along the Spree.
SWO: What is the surrounding countryside like?
T: Countless lakes and woods. Actually Berlin is a kind of mixture of city and nature. All over town you can easily find many parks and lakes, where it's perfect to go for a picnic and you feel so quiet and peaceful as if you were in the countryside.
SWO: What is the university like?
T: It's a historical university with a high reputation in study and research. You learn from professors at the forefront of their field and work together with outstanding peers. Students enjoys complete freedom on what and how they study, but must be really self-disciplined if the want to obtain a degree from HU Berlin.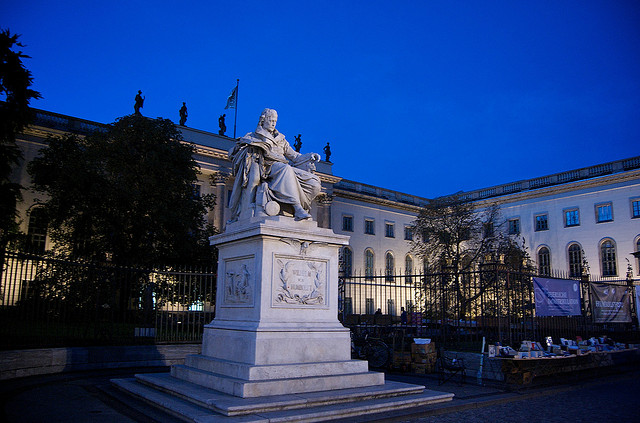 SWO: Do you live on campus?
T: No, my campus lies directly in the historical centre.
SWO: How much is your monthly rent?
T: About 400 Euro
SWO: How much is a cinema ticket, a two-mile cab fare, a 1kg bag of rice?
T; A cinema ticket: €6 or €7 for students or in specific time-frame.
A short trip fare within three stations costs €1.50 and otherwise within two hours for €2.60.
A 1kg bag of rice costs about €5.