WANT to know why people study in Amsterdam in the Netherlands? Khaqan Iftikhar, from Pakistan, did a Master's in Finance at Duisenberg School of Finance (DSF). We asked him about life as an international student in the Dutch capital.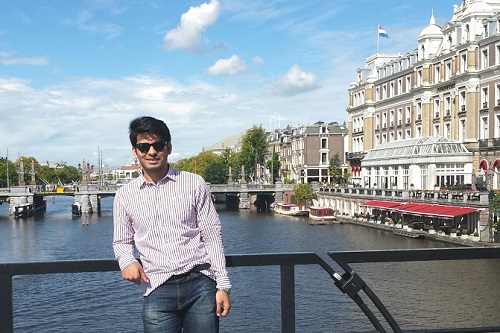 STUDENT WORLD ONLINE: What do you love about Amsterdam?
KHAQAN: It is a difficult question to answer to be honest because there are just so many aspects of Amsterdam with which I have completely fallen in love. My top of the list would be the cheerful and the helpful nature of the people over here in Amsterdam.
SWO: Did you feel differently when you first arrived?
K: Not quite so. I can recall the very first day when I had just stepped into Amsterdam outside a metro station. I felt a bit lost with two big bags in my hands when I was approached by a middle-aged man who asked if I needed help in reaching my destination. Although, he himself seemed to be on his way somewhere with another person, he still took the time to direct me to my destination.
SWO: Is there anything you don't like about Amsterdam?
K: The only thing that I can complain about Amsterdam is that eating outside here in restaurants and other places is quiet expensive compared to back in my country.
SWO: Is it easy to get around in Amsterdam?
K: I doubt if there can be any other place in the whole world where getting around the city is so convenient. All you need is a bicycle and you are good to go anywhere you like in the city. The organized biking culture and the proper infrastructure throughout the city just makes travelling by bike the most effective and cheapest means of transport here.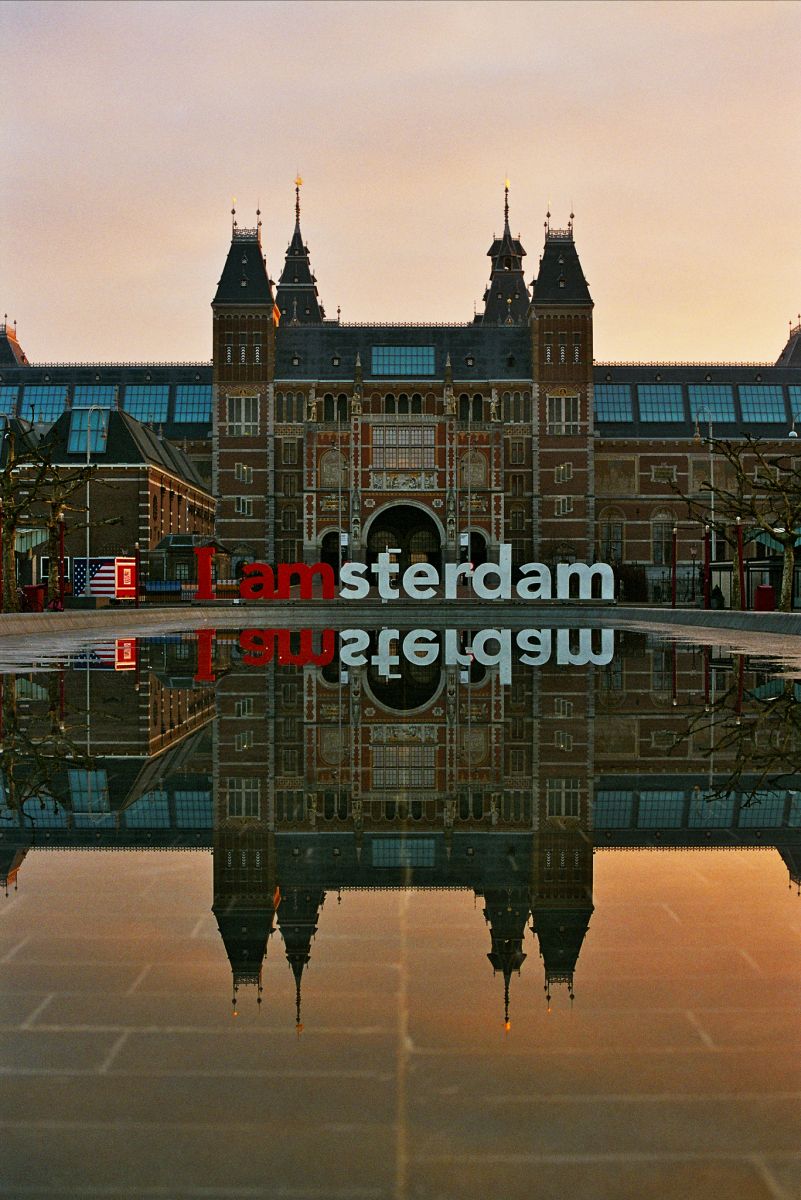 SWO: What can you see and do while in Amsterdam?
K: The list just never stops. The most important tourist site is Dam Square in the Centre where you can enjoy the breathtaking historical architecture of the city while having the fun of eating out and going shopping. Also you can go to Museumplein, where there are three museums and a concert hall, to do an I amsterdam picture. (see left). Furthermore, you can go to clubs in Rembrandtplein to have a good time at night. In addition to this you can also go to Zaanse Schans just outside the city. This is a just an amazing place with old windmills, some of which were made in the mid 1800s.
SWO: Good shops?
K: There are a couple of big super stores like Albert Heijn, Lidl and Action with chains present throughout Amsterdam. In Albert Heijn and Lidl, you can buy every day grocery and food items at very cheap rates. On the other hand one can buy every day use items from Action again under low budget. In general it is good shopping in Amsterdam, with all the big brands and luxury items, as well as the more inexpensive brands and items available.
SWO: Good places to eat?
K: This depends on your taste preference and choice of certain cuisine. I have really enjoyed eating out in Turkish restaurants and other eating places here. In addition, there are all sorts of restaurants - Italian, French, Spanish and American - aroudnd the Dam Square area.
SWO: Good places to drink?
K: There are Heineken drinking spots in almost all the neighborhoods of Amsterdam for all drinking lovers.
SWO: Good places to relax and hang out?
K: Since the network of canals is spread throughout the city, you can just sit next to any one of these canals and have a good time with your friends. As already mentioned, for hanging out, places like Dam square and Rembrandtplein are the most important tourist attractions, for the locals as well.
SWO: What is the surrounding countryside like?
K: It is just amazing and words can not do justice to describe the beauty present there. As already mentioned Zaanse Schans is a beautiful area of windmills just outside the city that captures the countryside life pretty well.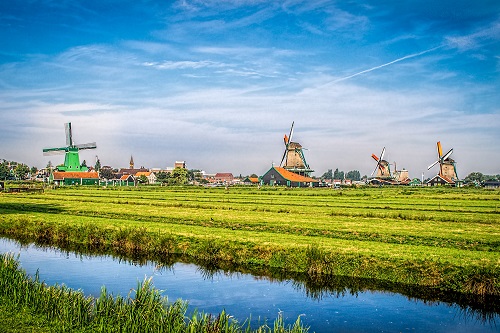 SWO: What is the university like?
K: It's a great place to study and work while simultaneously allowing students a comfortable environment to interact with each other. It is situated in the Zuidas business district and the campus is on the entire first floor of the 'Symphony Offices' Tower where it shares a portion of the floor with one other university.
SWO: Do you live on campus?
K: No, I live in a DUWO hostel that was arranged by my university before I came to Amsterdam.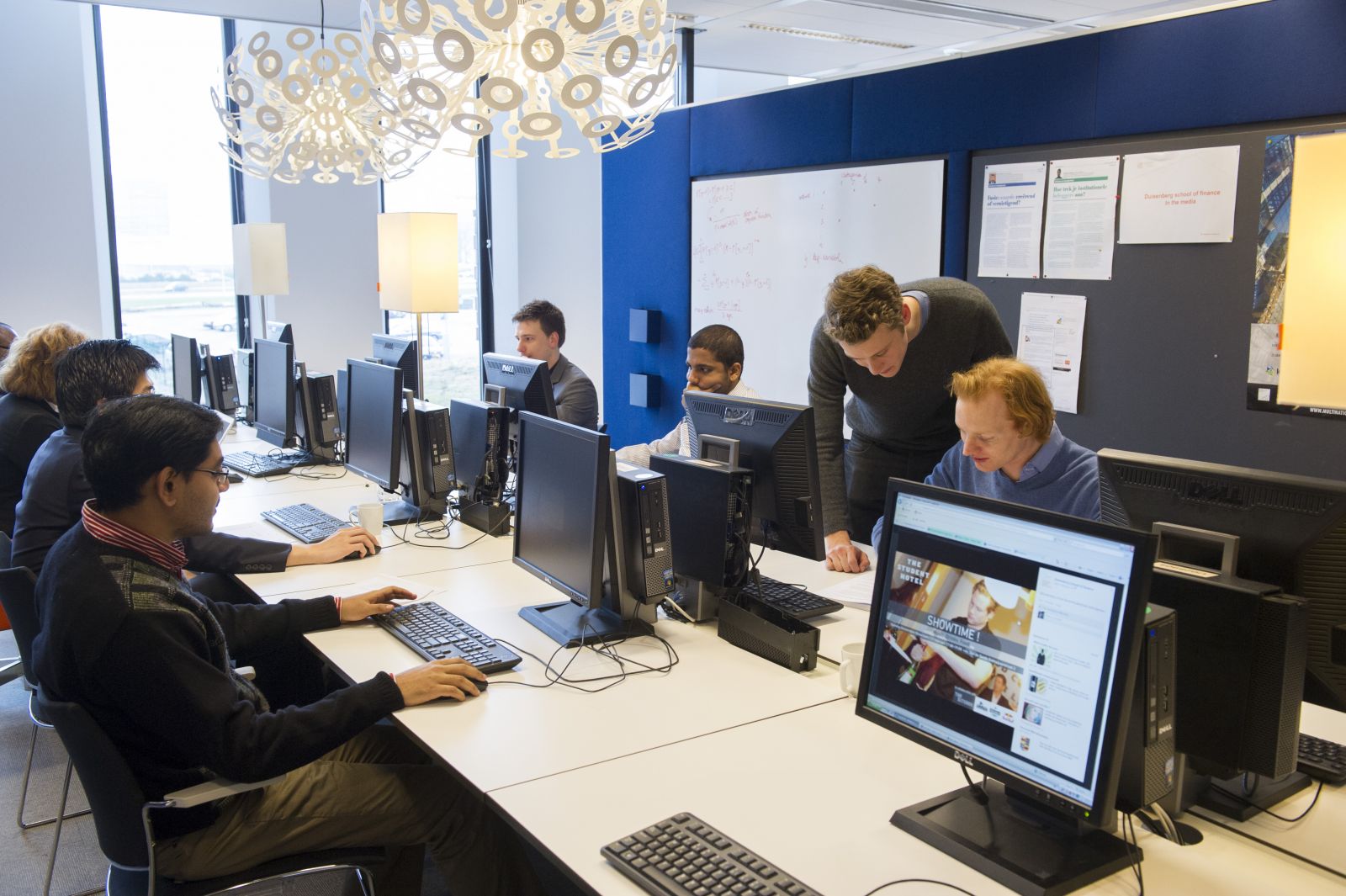 SWO: How much is your monthly rent?
K: It is 320 euros.
SWO: How much is a cinema ticket, a two-mile cab fare, a 1kg bag of rice?
K: A cinema tickets costs around 9 euros, a cab fare of two miles costs 7 euros and 1kg bag of rice is 2.5 euros.
To request information from Duisenberg School of Finance about its Master's programmes in Corporate Finance & Banking, Financial Markets & Regulation, Risk Management, Finance and Law, or the Duisenberg Leadership Programme, visit the university's profile page.