FOR many future lawyers, the opportunity to study an LLM or JD in the United States is the ultimate dream. Quality courses, prestigious universities and high starting salaries - it sounds like it couldn't get much better. However, admission to US law schools is also extremely competitive and, often, expensive - so it pays to shop around. Looking at teaching quality, rankings, career opportunities, financial aid and accessibility, we've carefully selected some of the top US LLM colleges for international students, so that you can find the best course for you.
Boston University
Boston is a major student city in the US, with over 100 academic institutions. It is not surprising, then, that Boston University's LLM program attracts students from 45 different countries worldwide. BU has been ranked 2nd for the quality of their professors, and is in the top 10 in the US for health law, tax law and intellectual property. The median private-sector starting salary for BU graduates is $160,000 per year – not that that matters, of course.
BU also offers a range of tailored support services for international students. This includes a 6 week pre-LLM Legal English program, and a dedicated team of professional development advisors who work exclusively with students to improve job searching skills, resumes and more. This, and the classes BU have designed specifically for non-native English speakers, make it a law school with a truly global outlook.
Suffolk University, Boston
Another of Boston's legal powerhouses, Suffolk University attracts more than 1,500 international students (18% of the total student population) from around the world each year. Though not as well-known as other universities in Boston, Suffolk was founded over a century ago and offers over 200 elective courses in law. You can view their online brochure here.
Suffolk University's real distinguishing feature, though, it its commitment to producing practice-ready lawyers. In addition to legal expertise, Suffolk encourages students to learn about business modelling, marketing and how to run their own law practice. LLM students also have the opportunity to complete an internship, and graduates may be eligible to take the Massachusetts bar exam. As a mid-sized programme, all international students are really taken care of, with many receiving scholarships to make tuition more affordable.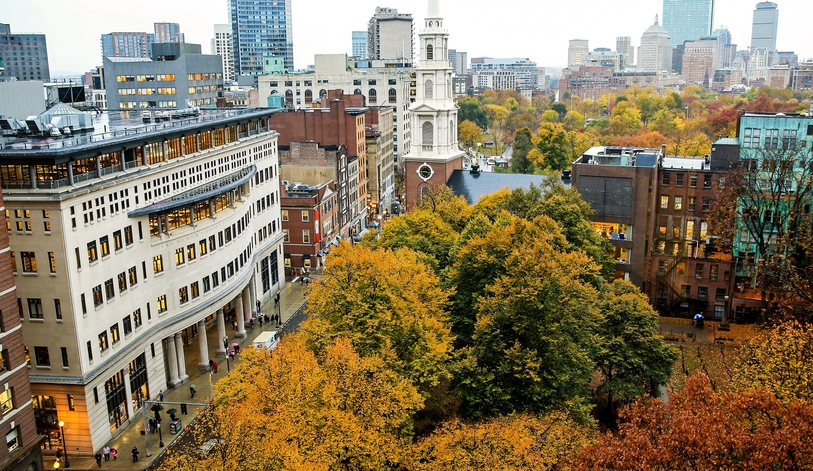 University of Colorado, Boulder
Which city in the US has a famously happy, healthy and well-educated population? The city of Boulder, Colorado. Though not as well-known as other US cities, Boulder benefits from dry, sunny days most of the year, spectacular scenery, and is one of the most desirable places to live in the country.
Lucky for international law students, the University of Colorado also has an excellent law school. Ranking highly for environmental and public service law, it is the place of choice for budding district attorneys. Additionally, Colorado awards its scholarships based on merit and interests – so if government law is your thing, you could be in with a better chance of earning one. Each law student gets guaranteed legal clinics to give them practical, real-world experience, and – even better – the university has not raised its tuition fees for 4 years (and intends to keep it that way). With a supportive, collaborative atmosphere, the University of Colorado is a great place to grow as a future lawyer.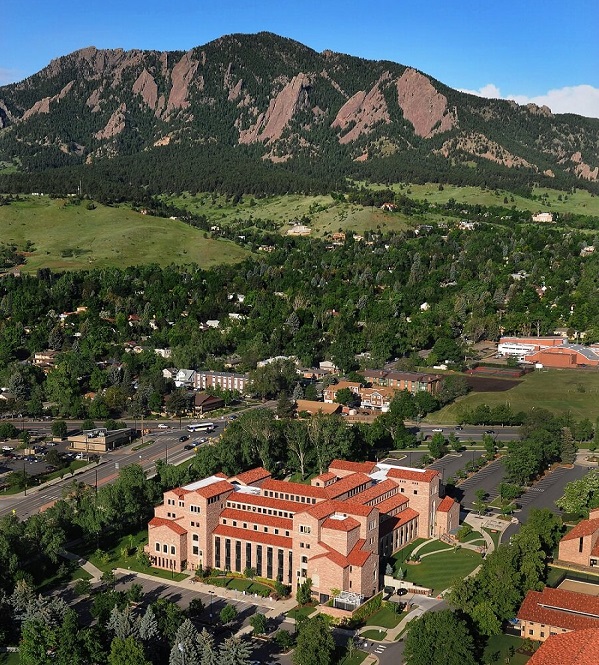 University of Georgia, Athens
If you want to study international law, look no further. The University of Georgia accepted its first LLM student 45 years ago, and since then has produced 400 foreign-trained lawyers from 75 different countries. Their faculty are experts in international criminal law and arbitrage, and the university also offers unique opportunities to study and work abroad. Last year, 25% of the university's first year students completed internships at global law firms, NGOs and non-profits, and summer programmes in Brussels and semesters abroad at Oxford University are also available.
The University of Georgia also has reasonable tuition fees compared to its top-tier peers in the US News & World Report rankings, and its location in Athens offers affordable accommodation. The birthplace of REM and the B-52s, Athens has a thriving live music scene, and has been voted one of the best college towns in America.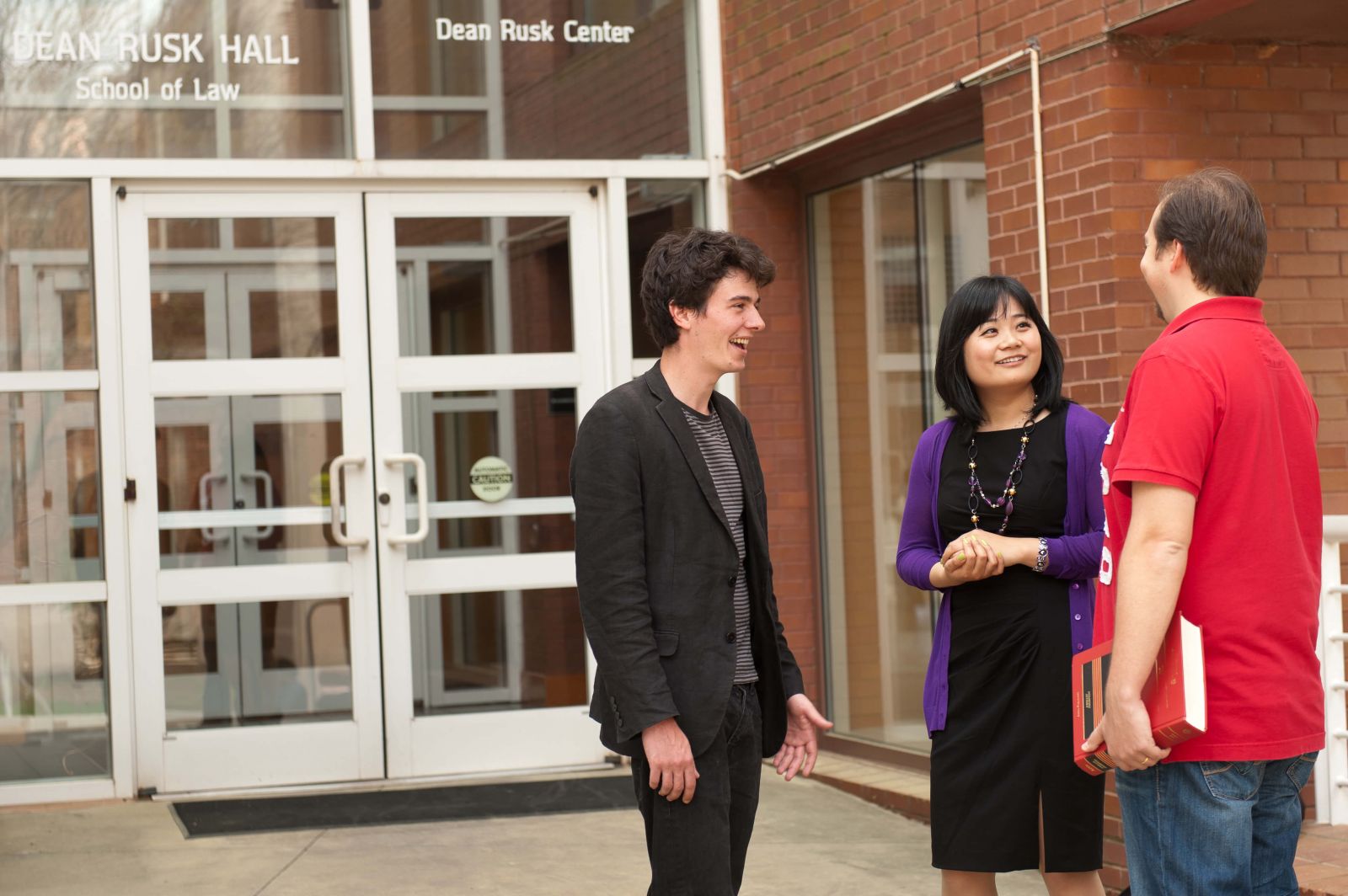 University of Hawaii, Manoa
UH is known for diversity - in every sense of the word. Not only has the William S. Richardson School of Law been voted the Best Environment for Minority Students with the third most diverse faculty in the US, but a wide range of specialisms are available on the Law School's LLM course too. Topics range from commercial law to ocean law and international human rights, along with two niche areas that are difficult to study anywhere else: Pacific Asian Law and Indigenous Rights. UH's Environmental Law Program is also well-regarded in the US.
To help international students acclimatize, the school also offers a two-day seminar on Legal English, and provides advice on courses, career services and scholarships. International students are truly integrated into the UH ohana while studying, and take part in special events including a visit to the courts, a law firm, and a hike up Diamond Head Crater. The University of Hawaii recently featured in our list of the world's most beautiful universities, too - perfect for any law students who wants to read their books on the beach.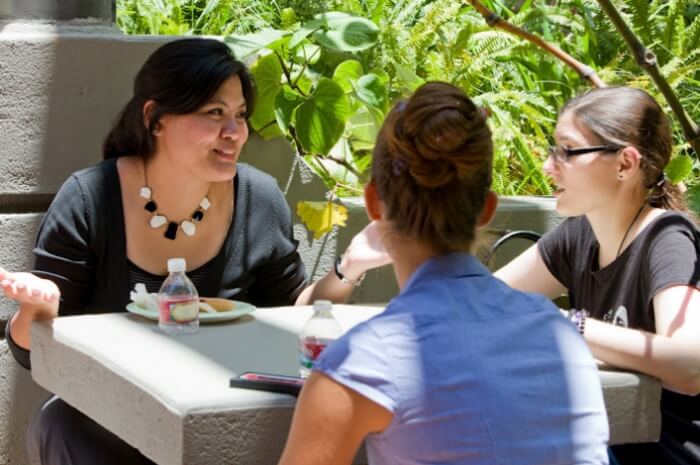 University of Kansas, Lawrence
The University of Kansas was established in 1865, and is one of the 62 universities in the American Association of Universities, a group of institutions in the US that are recognised for the quality and range of their programmes. With an expert faculty who aim to foster close relationships with students, the university's SJD (Doctor of Juridicial Science) programme includes a mentor for each international student, giving students access to dedicated support.
Lawrence, Kansas may not be as cosmopolitan as the more well-known US cities, but it can offer excellent quality of life and an international student community of 1,200. The university is also partnered with 17 other leading universities around the world, allowing KU students exclusive opportunities to work or study abroad. And, crucially, KU's School of Law is one of the best in the US for value, at 18th position in the national rankings.
University of Maryland, Baltimore
The University of Maryland's law school is not the largest in the US, but it certainly has a lot to offer international students, especially if you like full-time faculty support, one-on-one guidance, and a multi-cultural student body. 10-15% of current law students at Maryland are from overseas. Because of this, the University of Maryland is ranked 6th out of the top 50 US law schools for diversity.
Maryland's law school is also the 3rd oldest in the US, and is consistently ranked within the top 50 US law schools in the nation, with many of its specialist areas ranking more highly. Maryland excels in intellectual property law, information technology, privacy law and cyber security law, and the school is ranked 2nd for health law and 5th for clinical law nationally. All this, and the University of Maryland is still among the most reasonably priced law schools in the US, with living costs in Baltimore being far lower than other major US cities and 80% of last year's students receiving financial aid for LLM and JD courses.
Michigan State University College of Law, East Lansing
Situated in the typical college town of East Lansing, Michigan State University College of Law offers an affordable slice of typical American life. With the cost of living and tuition fees at Michigan State being so reasonable, students have plenty of freedom to see a visiting Broadway show, watch a Rose Bowl-winning football team, or go to the abundant movie theatres and bars in close proximity to the campus. Moreover, the College of Law offer scholarships based on merit and on financial need, making it particularly accessible to the 10% of the student body that comes from outside the US.
Most importantly, though, the College of Law is very well-respected. With the state Supreme Court seat just 3 miles away from the university, students have a unique opportunity to watch real court cases. Their law school is nationally recognised for alternative dispute resolution (mediation, arbitration and negotation) and intellectual property law. They also offer an innovative online food law graduate programme open to international students too. So, even if you don't want to jet off to the nearby international airport in Detroit, you can still reap the benefits of a Michigan State education from abroad.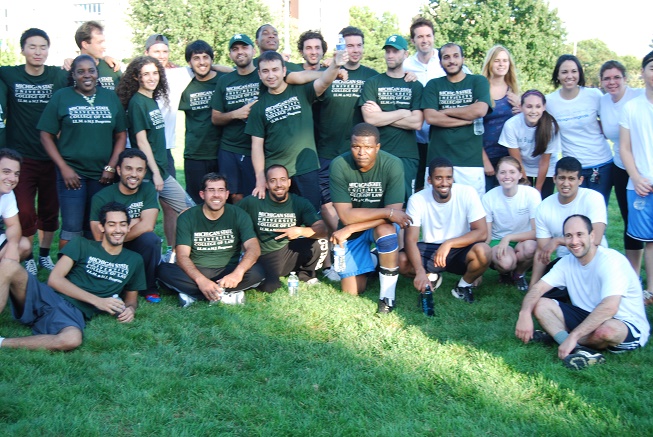 University of Minnesota, Twin Cities
With a population of 3.5 million, the Twin Cities area of Minnesota seems to be one of the best-kept secrets in the US. However, despite its size, Minneapolis has a close-knit atmosphere that makes it a popular location for international students. The University of Minnesota in particular is focused on forming close relationships with every one of their 100 international law students. Their holistic approach to teaching and scholarships might be why 12-14% of their students have crossed continents to study there. Perched on the banks of the Mississippi river, the school is the best of both worlds – an inner-city sanctuary just a short bus ride away from the centre.
The University of Minnesota's law school is consistently in the US top 10%, and offers an LLM in Business and in American Law. In addition to their quality courses, the school also offers a unique leadership development scheme that builds leadership skills and emotional intelligence – something that is becoming increasingly important for a successful career. Their invaluable externship programme also gives students 1:1 attention from real court judges, can observe them in action for course credit.
University of Tulane, New Orleans
Imagine being a student in New Orleans – a city of music, Mardi Gras and muffulettas (giant Louisiana sandwiches). Now imagine being a student at a top 50 US law school in New Orleans, with an excellent international reputation, welcoming atmosphere and 80 other bright LLM students. Excited yet?
If not, keep reading. Tulane University is one-of-a-kind – it has the most respected maritime and admiralty law program in the US, attracting lawyers interested in this specialism from around the world. This area of law covers unique topics like shipping, piracy and salvage, which is ideal for those who want to study one of the oldest areas of law. Tulane is also in the top 10 for environmental and comparative law, and conducts a 4 week orientation program to support international students in learning American Law and Legal English before they begin. Their international office supports students every step of their journey, and with 22 global partner universities, there are plenty of opportunities for exchanges and summer abroad programs. This year students can spend their summer in Berlin, Paris, Beijing, Shanghai, Sienna or Rhodes studying specific areas of law. All LLM students are eligible for scholarships of merit, which range from $5,000 to full tuition.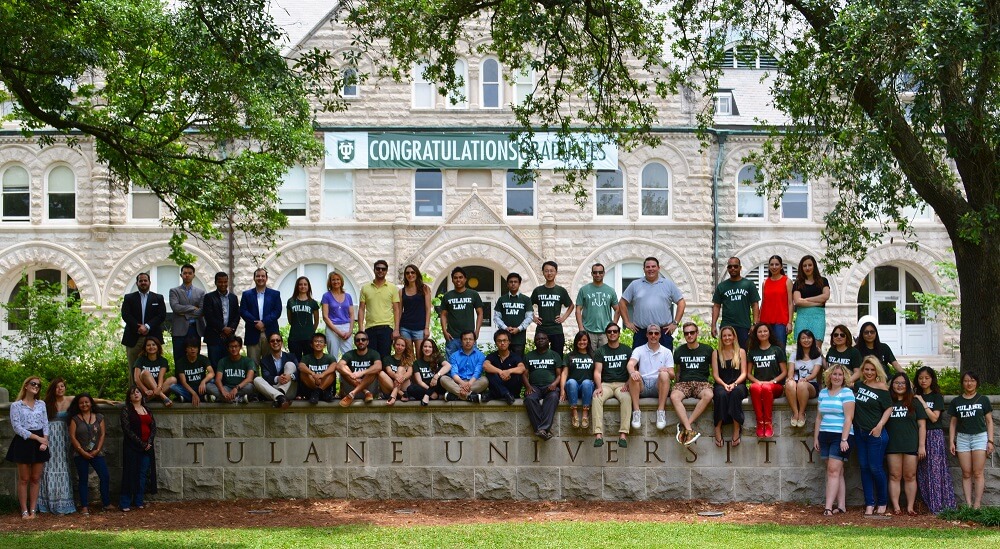 Next, find out what you need to know about the US Law School System before studying abroad.