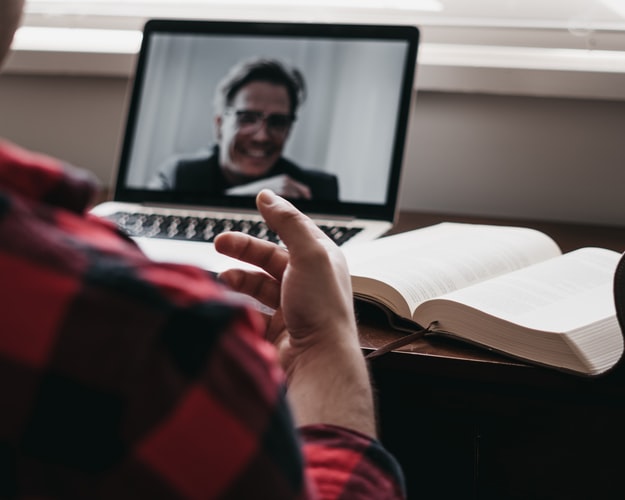 We round up information and advice from some of the UK's top universities ahead of the 2020/21 academic year.
The beginning of another academic year is almost upon us, and the big question everyone's asking this time around is how exactly the global COVID-19 crisis is going to affect university courses around the world. With the number of cases varying hugely from nation to nation and no vaccine in sight, it's hard to speculate on how cities and institutions are going to cope with a sudden influx of new students in August and September.
In the UK, COVID-19 advice has changed several times throughout the summer. Over the course of the last month or so, the government has hinted at localised lockdowns in some cities, reopened pubs, restaurants and other public spaces nationwide (with social distancing restrictions in place) and pushed for people to get back outside and kickstart an economic recovery period.
But what does the current state of affairs mean for people who are about to start studying in just over a month's time? Prospective students across the UK and around the world are faced with a choice between courses that will be taught - partially, at least - online for the first few weeks (or months) of the year, or deferring their place and starting their studies in September 2021.
With advice changing as often as it is, and updates coming at different times from different universities, here we outline the latest guidance from some of the UK's top universities. See below for information from 12 institutions and prepare yourself for a few changes upon arrival in September.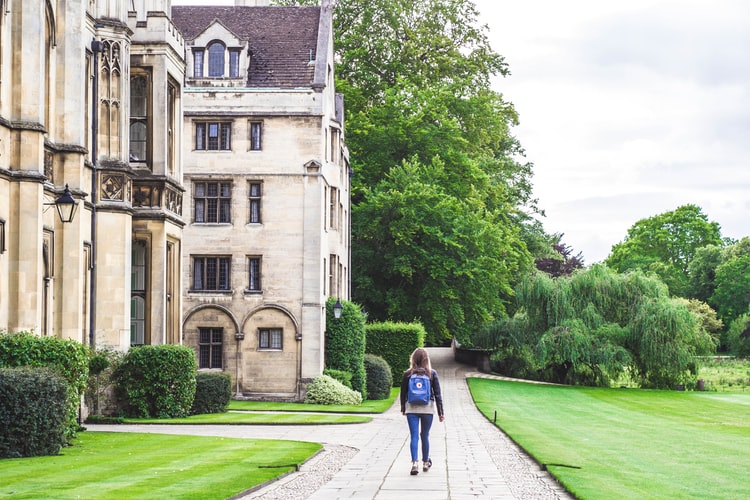 The University of the West of England (Bristol)
The University of the West of England have confirmed that, for the time being, 2020/21 lectures will be carried out online across all courses. Restructuring their schedules to limit the number of students on campus, UWE's course teams are currently re-designing their modules to deliver effective digital classes until it's safe to reintroduce face-to-face teaching.
On their FAQ page, UWE outline that "all students will have face-to-face teaching over the course of the academic year, for small group learning, seminars, tutorials and practice-based learning." The university are aware that many of its students do not live on-campus or have to commute to study, and so will be taking every measure to minimise risk and protect students' wellbeing in the early stages of the 2020/21 year.
In anticipation of the arrival of thousands of new students, UWE have developed Block Zero, a set of timetabled digital activities designed to link people up with their respective teaching team(s), allow them to interact with their new coursemates and ensure they're prepared for the new academic year.
The University of Birmingham
The University of Birmingham have announced that they're actively planning for campuses to be open in September, and expect to welcome the majority of students as normal when the 2020/21 academic year begins in a few weeks' time.
In the early stages of term one, they'll be delivering a mixture of on-campus and online teaching, with a view to returning to a normal programme of on-campus lectures, seminars and one-to-one sessions in the near future.
For students looking to defer their place at Birmingham, the university are running online Q&A events, as well as a live chat facility for prospective students to discuss any questions or queries they may have. Deferral requests will be considered from 1 August onwards, and you can get in touch with the team via email to discuss your options.
Find out more about the University of Birmingham's COVID-19 preparations and follow updates here.
Cardiff University
Lockdown measures and COVID-19 guidance differs slightly in Wales when compared to England and Scotland, and Cardiff University have committed to a combination of online and on-campus learning for the foreseeable future.
In the early stages of your course, you'll be offered full support from teaching staff and senior student representatives who will be on hand to address queries, point you towards certain services and facilities and help you settle in.
The University have also put together a new enrolment and induction process that meets social distancing requirements, starting with a digital orientation that you'll complete before you travel to Cardiff. Find out more here.
UCL (London)
UCL have issued a message to offer holders and prospective students, outlining their plans for the beginning of the 2020/21 academic year in September. While identifying that safety is a number one concern, the message stresses that UCL are dedicated to providing students with a top-level education, albeit in a slightly different format.
The university has committed to delivering a combination of high-quality online lectures, guided interactive sessions (both online and in-person), a range of course materials to assist in research assignments and opportunities to pursue interests outside of studying through UCL volunteering programmes and activities, clubs and societies run by the Student Union.
UCL are currently working on a digital enrolment service for new students, with an online welcome week scheduled for a still-to-be-confirmed date in the autumn. Find out more and get in touch with the UCL team here.
King's College London
Similarly to UCL, King's College have released an article detailing their plans for the upcoming year, explaining that they, too, will be offering a teaching programme split between online and on-campus learning.
The university have confirmed they'll be open and ready to teach new and returning students, as scheduled, in September and October. Having shaped their teaching plans in accordance with social distancing guidelines and other safety measures, King's College have assured prospective students that they'll still be able to offer top-quality courses in 2020/21.
Campus will be opened in phases with safety measures in place, with decisions informed by the university's leading researchers and academics based on up-to-date government guidance. Keep up with the King's College Q&A page for the latest information and updates.
Nottingham University
Nottingham University have confirmed that the new academic year will be starting, as planned, on Monday 21 September 2020. Current guidance states that campuses will be open to students, and new arrivals will be welcomed on-site unless current circumstances change.
Safety measures will be introduced across all campus facilities and teaching arrangements, to ensure the safety of students and staff. The university has announced plans to continue face-to-face seminars, meetings, workshops and lab sessions, while lectures and other larger sessions will be held online for the time being.
International students set to start at Nottingham in September will be able to begin their course remotely if they're affected by travel restrictions, with plans in place to allow students to join their course in person as soon as possible. Those unable to make the official start of the academic year are still required to complete university registration before the deadline (three weeks after the start date) and must arrive in Nottingham by 31 January 2021.
Find out more and follow updates on Nottingham University's welcome page.
University of Manchester
The University of Manchester have been hard at work over the past few months establishing an innovative learning experience for students arriving and returning in September 2020. Following advice from Universities UK, Public Health England and the Foreign and Commonwealth Office, the university are establishing a range of new measures to ensure the welfare of students and staff across all of its courses.
Updated regularly, the University of Manchester's FAQ page outlines plans for the beginning of the 2020/21 academic year, changes to student life, updates on student accommodation, travel and visa information and more.
Newcastle University
The new academic year at Newcastle University has been confirmed for 28 September 2020, with teaching set to get underway on 19 October. Exceptions have been made for medicine, dentistry and postgraduate programmes, with more information set to be announced in the coming days.
In order to ensure the safety of students and staff, campuses at Newcastle will be opened in phases, with new students set to be welcomed with an enrolment event on 28 September, and returning students permitted on campus from 5 October onwards.
The university have set up a dedicated Q&A page to address questions and queries from new and returning students, covering in-person and online teaching options, plans for freshers' week, induction schedules and more.
University of Edinburgh
The University of Edinburgh have confirmed they'll be open and ready to kick the new academic year off on 21 September 2020, and have announced plans to allow students to begin their courses online and arrive later if they're unable to get to Edinburgh within the established time frame.
The university understand that student induction is one of the biggest events on their calendar. With that in mind, they've confirmed that societies and sports activites will be going ahead in the first term, with some adaptations to be made based on social distancing guidelines and new safety measures.
On their website, the university say they're "committed to delivering an exciting and valuable induction experience for everyone", regardless of whether or not individual students can make it on campus or not. Get in touch with Edinburgh University with any COVID-19 queries ahead of your arrival.
Queen's University Belfast
Courses at Queen's University in Belfast will commence, as planned, from 21 September 2020. Health and wellbeing of staff, students and the local community remains a priority for the university, and so a range of new safety measures have been put in place to ensure campuses remain safe places to live, work and study.
The university have put together a range of up-to-date guides on their plans for the 2020/21 academic year, featuring detailed information for new students arriving from within the UK and Ireland, international students, returning students and more.
Head to Queen's dedicated COVID-19 student support page for more information regarding arrivals, course structure and more.