ALMOST all international students who arrive in the UK are offered a room in halls of residence – a university-owned building that houses students on or off campus. But what if you can't get into halls or don't want to live there? Read our no-stress guide to finding the perfect student digs.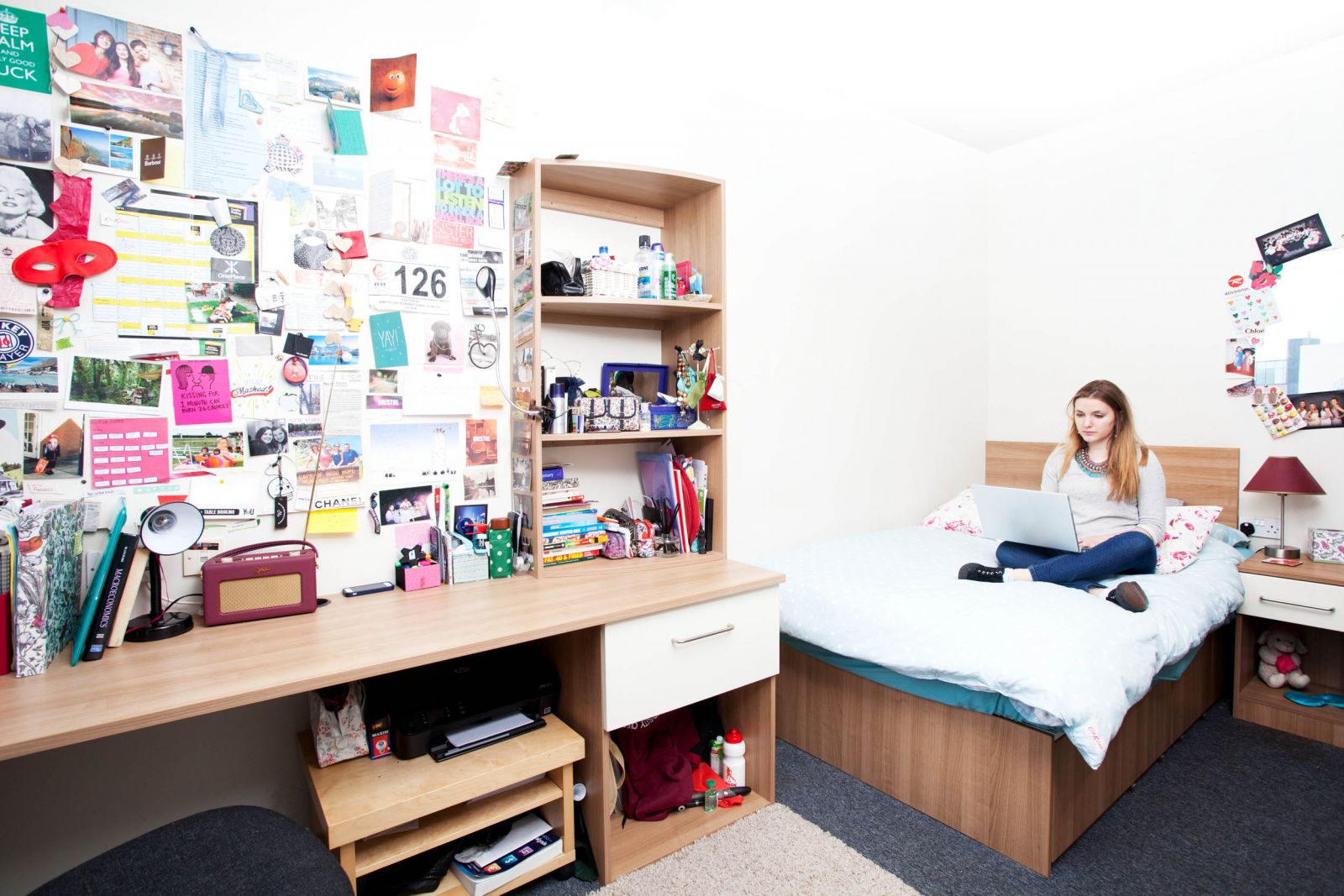 What type of home is right for you?
A safe environment, close to the university, local transport, amenities and nightlife is what most students want in a home.
But do you want to share a house, rent your own flat or live in an apartment block with lots of students?
Private halls of residence
If you're not that confident about moving to Britain, want to make lots of new friends or simply want a fuss-free life, then a hall of residence is hard to beat. And if you can't get into a university-owned hall there are plenty of private purpose-built halls that have all the same benefits for only a bit more money. Most include 24-hour security, free wi-fi and free insurance for all your belongings. Bills such as water, heating and electricity are included in your monthly rent so it's easier for you to manage your money.
Maintenance and cleaning is also usually included in the rent, so if your fridge breaks or your windows start leaking, there should be someone there to deal with it quickly.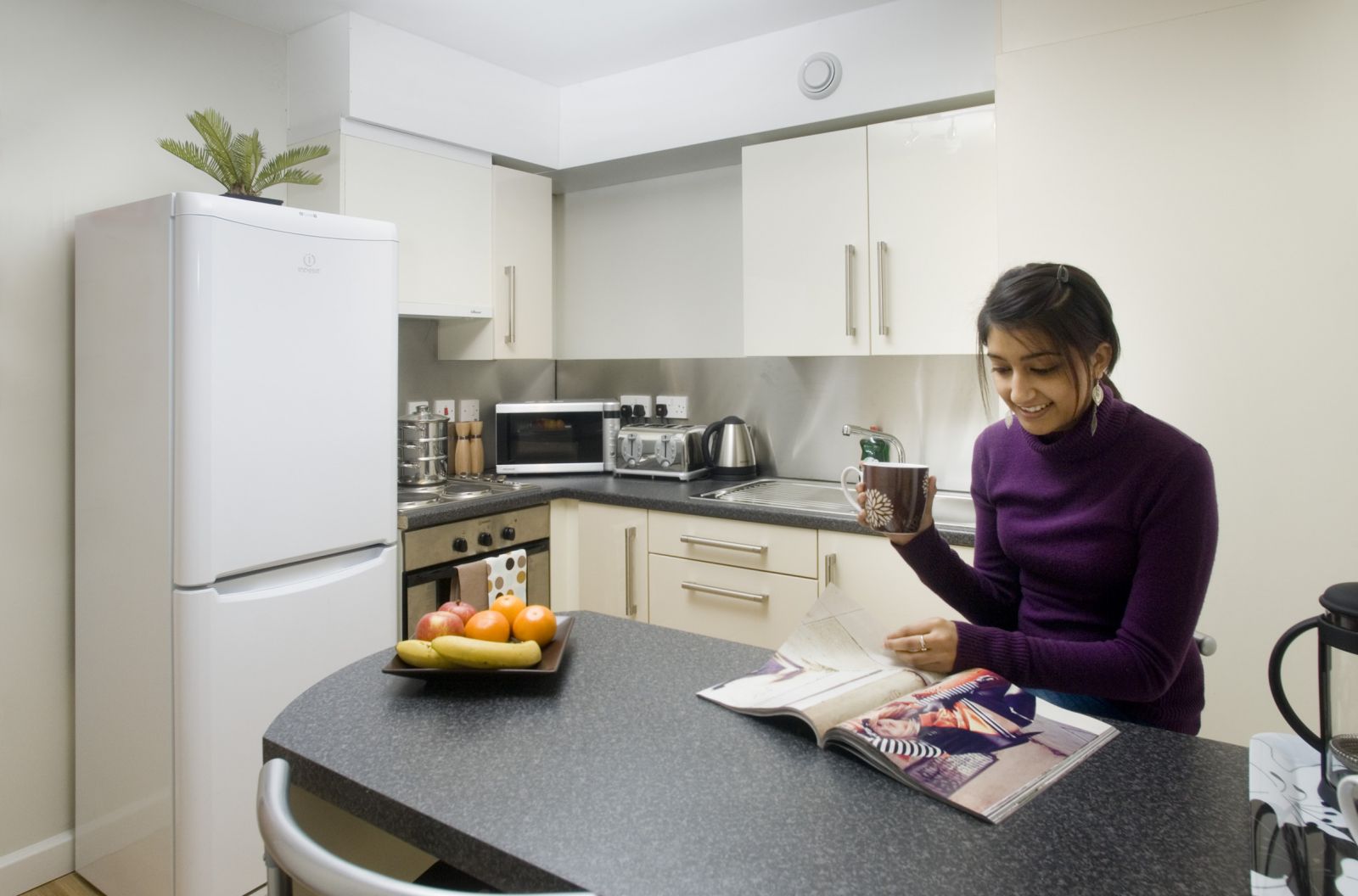 If you've got a larger budget and need space but still want the social life of a hall, you could rent a self-contained studio flat within the building or a room with an ensuite bathroom. The cheapest option is to rent a room with a shared bathroom.
Unlike university-managed halls of residence, private halls don't usually offer the option of catering, so you will need to prepare your own meals, probably in a communal kitchen.
Life in a private hall of residence is likely to be very lively and sociable (possibly noisy!), with students sharing living rooms, kitchens and common rooms, and getting to know each other through weekly organised events.
If you crave a peaceful, quiet environment with lots of space and no distractions, halls are probably not for you.
But if you want the guarantee of an immediate fuss-free, convenient, safe, clean and sociable home, private halls are a winner.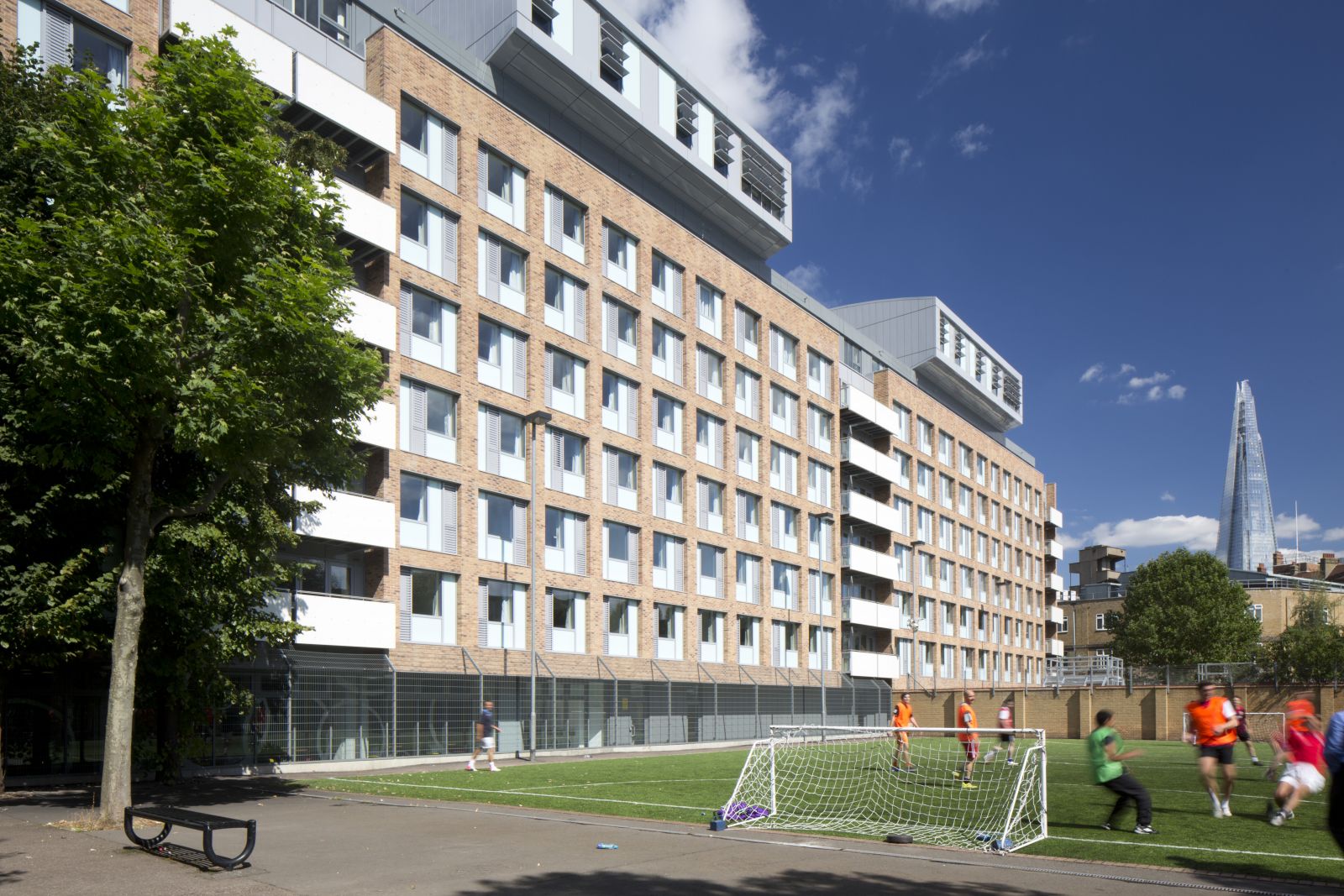 The leading provider of purpose-built student accommodation in the UK is UNITE, which was recently voted Student Accommodation Operator of the Year by Property Week's RESI Awards. Other private hall providers include Sanctuary Students and Downing Students.
Cost of private halls
Outside London you're likely to be able to get a room with shared bathroom for around £100 a week. Laisteridge Lane Halls in Bradford is probably the cheapest, with rent starting at £50 a week including bills.
Expect to pay at least £200 a week in London where almost all accommodation is either studio flats or ensuite rooms. There are some cheaper deals though, especially if you are studying in East London.
Check how many weeks you'll have to pay for as most private halls will charge you for the full year but at a few you'll only have to pay for the academic year – 40 weeks.
House-share / flat-rent
Sharing a house or a big flat with others can be a wonderful experience and is often good value for money.You probably won't get free wi-fi or 24-hour security; the decor and amenities may be more basic and you definitely won't get cleaning services unless you have housemates who just love vacuuming. But you will have more independence and freedom - to hold house parties for example!
The same goes for renting your own studio or flat. This is the most expensive option, but ideal for those on a bigger budget who want peace, quiet and independence.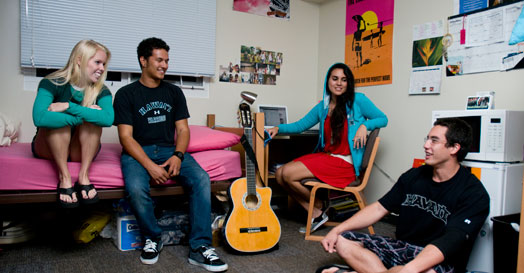 Of course, with independence comes responsibility. You will have to abide by the rules in the tenancy agreement you sign with your landlord covering such things as paying your rent on time and keeping the property in a good condition (so don't let the house parties get too out of hand!) There may also be rules about how late you can play loud music and whether or not you can smoke or keep pets.
Many students who are new to the UK choose to rent a private room because often it's a cheaper option. Utility bills are sometimes included but not always. It is also very important to know your tenancy rights, as those who don't may be exploited. You should have exclusive use of at least one room and your landlord should not enter it without giving you reasonable warning. .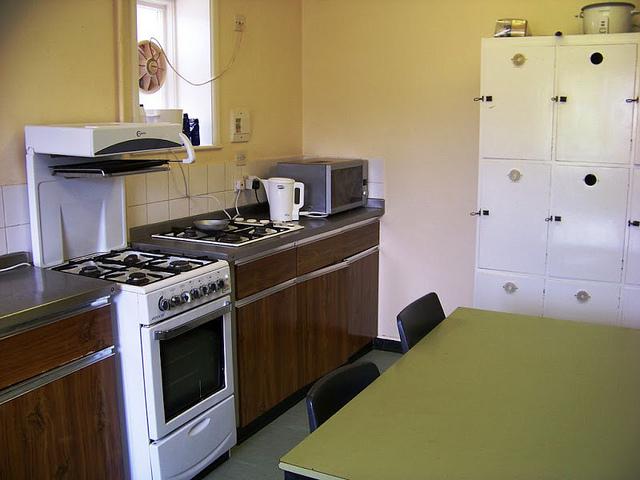 Cost of sharing a house or renting a flat
Rent varies across the UK but outside London, you should be able to rent a room for well under £100 a week. Rent tends to be cheaper in the north and outside major cities.
London is obviously more expensive. Weekly rent in the most popular student areas ranges from £103 to £168 a week.
Some landlords may let you share a room with a friend, but do check as this may not be permitted.
If you study in a city centre, it might be worth looking for houses or flats further out in the suburbs where rent is likely to be cheaper, but check how much more you'll end up spending on buses or trains as a result as it all adds up!
Find your digs
Once you've decided what kind of housing you're looking for, your university accommodation office should be able to give you a list of reputable landlords or hall providers in your local area as well as good advice on local housing generally. There may be Facebook groups that help students at your university find accommodation.
A quick internet search will bring up loads of useful websites including:
www.rightmove.co.uk
www.accommodationforstudents.com
www.mystudenthalls.com
www.finddigs.co.uk
For advice on renting in London, check out the London Student Housing Guide
If you choose a large housing provider, check that it is signed up to the Accreditation Network UK (ANUK) Code of Standards for Larger Developments not managed and controlled by educational establishments. This is a Government approved scheme designed to ensure the property you live in is a good quality, safe accommodation with a process for raising any concerns with your landlord.
Deposits
To secure your room or flat, you'll be required to pay a deposit in advance. This is usually a month's rent, but remember that your first month of rent will be payable on top of this deposit. By law, landlords have to put your deposit in a Tenancy Deposit Scheme to protect it, and within two weeks you should get the details of this scheme so that you know your money is safe.
Your deposit should be paid back to you when you leave the property although money may be deducted if the landlord has suffered financial loss due to unpaid rent or damage to the property. Your landlord must return your deposit within 10 days of you both agreeing how much you'll get back.
Tenancy rights and responsiblities
You'll also have to sign a tenancy agreement, a written document setting out your rights and responsibilities. Make sure you read this carefully and fully understand it before you sign.
For more help with this see Shelter's website.