WHERE you live whilst you are studying is a major part of the university experience. The type of accommodation you choose can affect many things, from the friends you make, to how often you go out and even where you study. Most first years will get a choice of renting a room provided by the university (often called 'halls') or finding private accommodation. There are some aspects to consider carefully when deciding which one will be best for you.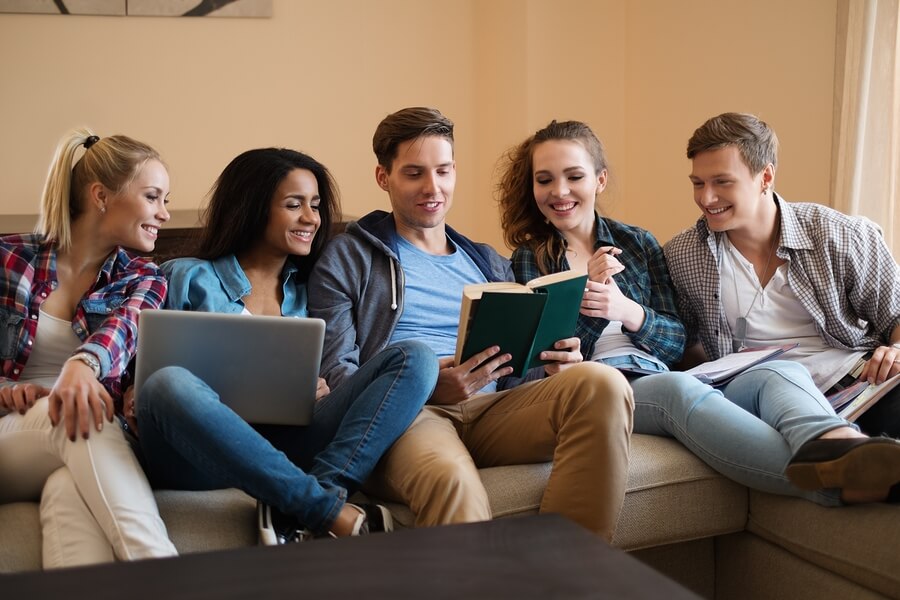 Social aspects and meeting people
­In halls, it is easy to meet people from different courses and other flats. This is especially useful if you are moving from another country as it gives you a chance to integrate. However, you do not get to choose who you live with in halls, so it is partly a matter of luck whether you will get on with your flatmates.
"Student halls gives you opportunity to meet people with different interests and different cultural backgrounds other than your own. In my case it wasn't very harmonious. It's all part of the university experience, and one I learned a lot from." - Niki, United States.
Private renting gives you more choice. Even if you move into a house where you don't know anyone initially, you will get a chance to meet or speak to your new housemates before you sign a contract and move in. This may mean you are more likely to get on with your housemates, but less likely to meet a wide range of people.
Money matters
Moving into halls is undoubtedly the simplest option when it comes to money. The deposits are much smaller than private accommodation and bills are often included, meaning you do not have to worry about putting money aside for gas, electric and water charges. However, because of all this, halls are often more expensive than private accommodation.
Private renting can be much cheaper as there is a range of prices in any town, and you have more control over energy usage. However, you will have to budget for bills and any hidden costs, such as internet connection or transport to the university. You will also have to prepare a large deposit (usually 6 weeks of rent) and in many cases a non-refundable estate agent fee.
"Splitting bills in private accommodation can be a total pain depending on the sort of people you live with, and things might take a long time to get fixed depending on the quality of the landlord." - Sara, England.
Contracts
Halls contracts are very simple and will make the renting process clear, which is especially useful if you are organising things from abroad. However, it is still worth reading carefully. For example, many universities do not allow guests in your room or fire hazards such as fairy lights or candles. Halls contracts are often for a shorter duration as well (usually 40 weeks rather than a whole year) and you might have to completely vacate your room over the summer.
Private renting often has more complicated contracts, but they might actually allow for more freedom. They will often be for a year, meaning you can stay in the same house over the holidays, but you have to pay for the full length of the contract if you move out sooner. You will also have to check what happens with things like repairs, furnishings and the deposit.
"I actually lost £600 because my deposit was not placed in a Deposit Protection Scheme. I would advise anyone who is renting privately to speak to your university if there is anything you are unsure about." - Rebecca, Ireland.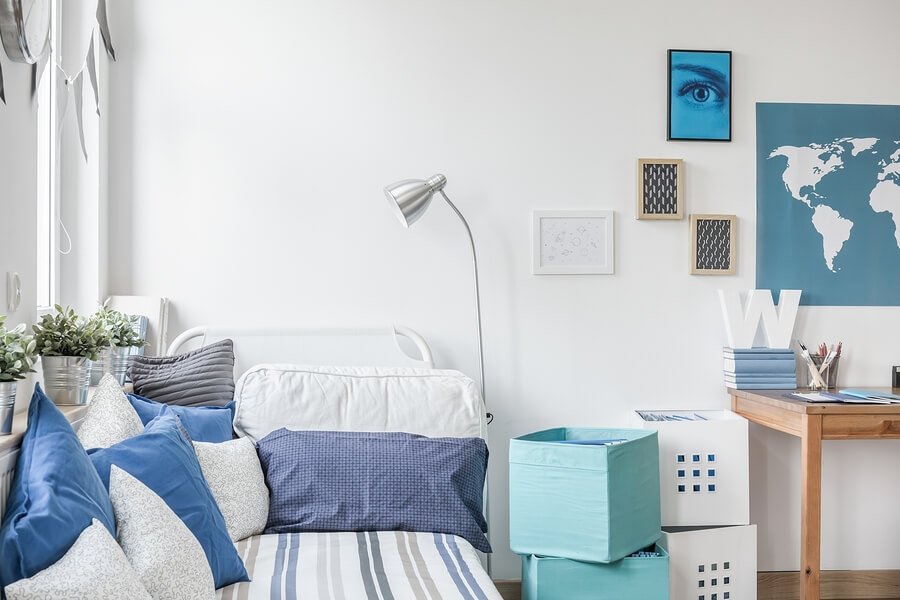 Atmosphere and housekeeping
University halls offer a very safe atmosphere and there will be security and staff on site to help if you ever need it. Repairs should be dealt with quickly and at least some of the shared space (such as hallways) will be cleaned regularly. However, shared space is often minimal and you might not even have a sofa or TV, so it is not very comfortable living. Some halls might control things such as the heating. And no matter how nice your roommates are, halls will be loud.
"At halls you can get a lot of drunken, rowdy students everywhere at all times!!! Private renting gives you a little more privacy." - Kayleigh, England.
Although you do not have the help and security of halls, private renting is much more 'homely'. You will have shared spaces such as living rooms. It will be quieter as you will not be surrounded by hundreds of other rooms. You will also have more freedom to add pictures to walls and use as much (or as little) heating as you want. But with that freedom comes responsibility, and you will have to clean shared spaces – and may have housemates who have different standards of cleanliness.
Which is best for you?
When choosing your university accommodation, nobody can tell you which option is best. Halls are a great way to transition from living at home to private renting, but if you like privacy and control, it probably isn't for you. Private renting offers a lot more freedom, but you will have to do your research and make sure you understand how the contracts and bills work. In the end, you will have to decide which aspects are the most important to you.
Related articles:
How to Handle Bad Housemate at University