FAMILY social workers are one of the jobs on the Home Office's shortage occupation list, which lists the professions that are the highest in demand in the UK. Employers for the occupations on this list are not required to preferentially fill the post with a UK/EU citizen or carry out a resident labour market test before accepting applications from candidates outside the UK/EU. This means they may issue a Tier 2 certificate of sponsorship and make the role highly attainable for social work students from other countries that wish to work in the UK.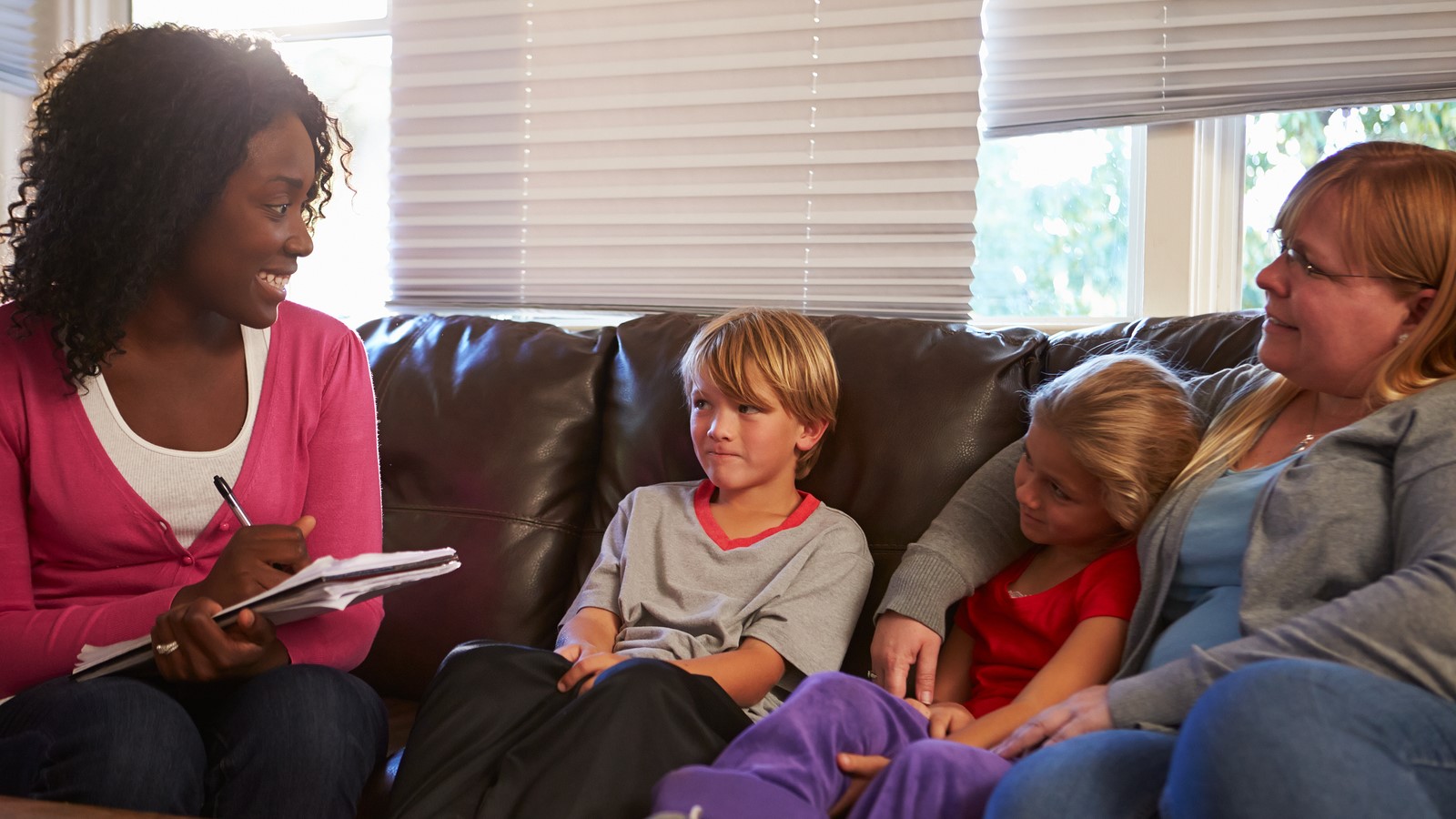 Whether you're from the UK, an EU citizen or from somewhere else in the world, here's the process for anyone who might be considering a career in social work in the UK:
Step 1 – Get your basic education
While basic high school education isn't sufficient to qualify you as a social worker in the UK, it is the first required step. Exact requirements depend on the social work degree you eventually want to apply for, but a good goal is achieving 2-3 A levels, along with 5 GCSEs (grades A-C), including English and Maths. You could also have alternative qualifications, such as a Health and Social Care Higher National Diploma (HND) or Higher National Certificate (HNC), BTEC or a National Vocational Qualification (Level 3 Health & Social Care NVQ). Universities outside the UK may have different eligibility criteria so make sure you check their websites to understand their requirements.
Step 2 - Successfully complete an approved degree in social work
In order to qualify as a social worker in the UK, you will need either an undergraduate degree in social work or a master's degree in social work if your first degree was in another subject. An undergraduate degree in social work will take three or four years of full time study. The curriculum will differ depending on where you take your degree, but will likely include the theoretical study of topics such as ethics, assessments, mental health, disability and interventions, and practical placements in social work settings. UWE Bristol is one of the best institutions for studying social work in the UK, according to the Guardian league tables. For those who need more flexibility or to continue working while studying, The Open University also offers social work programmes.
If you have an undergraduate degree in a different subject, but want to become a social worker, some universities offer a two-year master's degree in social work, which allows students to work in the field much sooner than taking a second undergraduate degree. There are also some programmes offering fast track degrees in social work. Step-Up is a 14-month full-time training programme that covers everything trainee social workers need to know and Frontline is a two-year full-time training programme composed of practical and academic training. Both schemes are excellent options for those wanting jobs in family social work.
Step 3 - Register with the Health and Care Professions Council
To practise as a social worker in the UK, you must first register with the Health and Care Professions Council (HCPC). This body regulates health, psychological and social work professionals in the UK to ensure that practicing professionals meet the necessary Standards of Conduct with their training, skills and behaviour. There are different application routes depending on whether you obtained your social work qualifications from an approved UK course, from the EU or from outside the UK. While having an approved degree is required for registration, it does not guarantee registration. Applicants must also meet professional standards and pay the registration fee, which is currently around £163 (including a discount that is available to applicants who apply within two years of qualifying with their degree).
Social Workers are in high demand, with many vacancies being advertised all around the UK. If you want to help people improve their lives, are resilient when facing difficult circumstance and are able to manage a heavy workload effectively, consider becoming a social worker. You could make a difference.
If you are looking for satisfying jobs in the UK, be sure to have a look at the list of the Happiest Graduate Jobs in the UK to find your happy.