DRAMA is a great way of expressing emotions, thoughts and ideas to others, and its use as a therapy combines creativity with personal change. Drama therapists are professionals who have completed years of relevant work and undergone rigorous postgraduate training on an approved course. Not all universities offer approved courses, and there are currently four courses in the UK approved by the Health and Care Professions Council (HCPC) and four courses in the USA accredited by the North American Drama therapy Association (NADTA.) Once qualified, therapists must register as a member of the British Association of Dramatherapists (BADth) or the North American Drama Therapy Association (NADTA) in order to practice.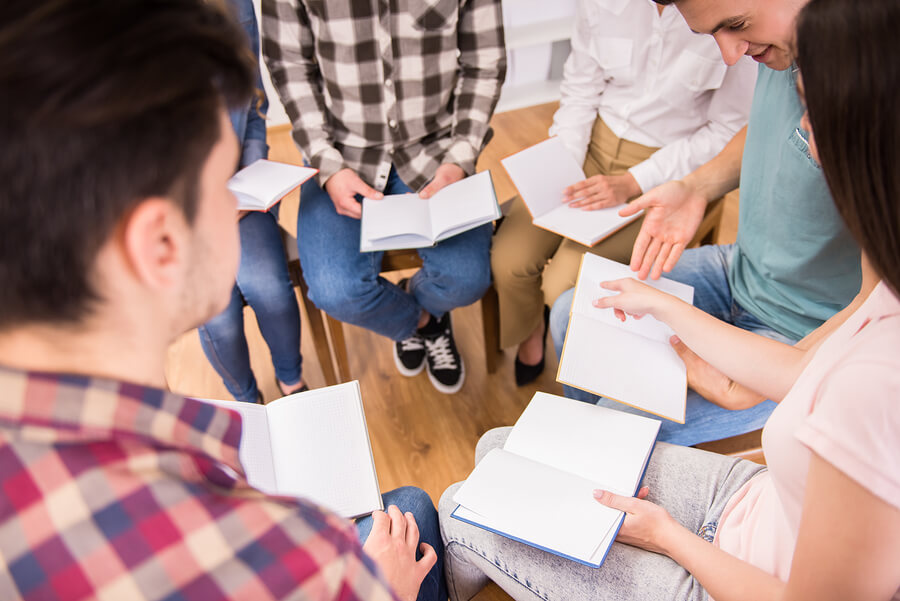 Drama Therapy in the UK
Dramatherapy MA, University of Roehampton, London, England
This course is offered as two years full-time or three years part-time. There is a particular focus on the use of 'ritual' in theatre, 'the rite of passage' and 'myth', and modules include the Ritual of Transformation. There are options to specialise in areas such as schizophrenia, trauma and race. Applicants are expected to have an appropriate degree, as well as extensive clinical experience in the area they wish to specialise. At least two references are required: one academic and one from a clinical setting.
Drama and Movement Therapy (Sesame) MA, Central School of Speech and Drama, London, England
This is an intensive full-time course that last 18 months, which follows the Sesame Approach – a theory that allows therapists to 'open doors' in clients by using metaphor and non-verbal language. Subject areas include Laban Movement and Myth, as well as a focus on Jung psychology. Standard entry requires a first class degree in a relevant subject, but non-standard entry can consider experience in a drama or clinical setting. Applicants must attend a day-long interview in London (distance interviews are usually not available.) Scholarships are available in some cases.
MA Dramatherapy, University of Derby, Derby, England
This course is two years full-time, with expected contact hours being three days, 9am-6pm. The course is made up of three stages: a Postgraduate Certificate, Postgraduate Diploma and the MA. There would be clinical placements in each of the stages, with the aim of building face to face client contact under managerial supervision. There is a focus on the role of improvisation in therapy, and the need to adapt techniques to the needs of groups and individuals. Applicants must prove a level of life experience and emotional maturity through previous work and the application process.
Drama Therapy MA, Anglia Ruskin University, Cambridge, England
This full-time course last two years and includes modules such as Musical Therapy & Drama Therapy Multidisciplinary Theoretical Studies, where drama students and music therapy students are taught together. Students must also self-fund their own course of therapy as part of the course, which usually costs £1000-2000. As well as a good bachelor's in a relevant degree, applicants must have at least one year's field work (preferably with adults or children in a caring capacity.) The application process involves an interview, an audition that includes improvisation, and group work with other candidates.
Drama Therapy in North America
MA Counselling Psychology with a Concentration in Drama Therapy, California Institute of Integral Studies, San Francisco, USA
Accredited since 1991, this CIIS course qualifies graduates to register as a NADTA therapist and also fulfils requirements for a Marriage and Family Therapist (MFT) license in the state of California. Modules include Psychodrama, Drama Therapy Practice and Human Development and the Family. Applicants must provide autobiographical and goal statements, as well as academic support and examples of a background in the arts. They must also attend one individual and one group interview. Some funding is available.
MA Drama Therapy, Concordia University, Quebec, Canada
Accredited in 2000, this course lasts two years and was specifically designed to meet the requirements of the NADTA. Modules include Current Approaches to Drama Therapy and Inter-related Arts Therapies/Movement. To apply, a bachelor's degree that included both Theatre and Psychology is required, as well as a 500 word letter of intent from the applicant and three letters of recommendation. Previous work in drama and theatre is needed, and applicants can provide a show reel if they wish. Experience in a clinical or educational setting, is also required.
MA Clinical Mental Health Counseling with a Specialization in Drama Therapy, Lesley University, Cambridge, Massachusetts, USA
This course was recently accredited in 2014 and is available full-time and part-time. Modules include Drama Therapy for Children and Adolescents, Theories of Mental Health Counselling and Human Development Across the Lifespan. As well as the usual letters of recommendation, resume and personal statements, applicants for this course must attend an audition or submit a 3-5 minute video showing their professional work, and there is a fee of $12 for each submission, plus a $50 fee for application.
MA Drama Therapy, NYU Steinhardt, New York, USA
This course it the longest to have an accreditation, having gained it in 1989. It offers two tracks: a 50-credit track for a Licensure of Creative Arts Therapist (L.CAT) in New York State, and a 60-Credit track, which enables graduates to register with the NADTA and practice across most states. Modules include Ethics in Drama Therapy and Creative Play in the Arts. Applicants must have practical experience in drama or theatre, and an academic background in psychology, or similar, to qualify. Both an interview and audition are also required.
Find out more about studying drama in our article on Alternative Drama Careers: 4 Good Jobs for Theatre Graduates.