ENGLISH graduates get a lot of questions about what job they're going to do after university.
An English degree? What are you going to do with that?
Oh, so you want to be a school teacher?
Shouldn't you do something useful, like maths?
These questions really get on an English graduate's nerves because, contrary to popular belief, studying language and literature is not a useless pursuit. In fact, there are plenty of jobs you can do with an English degree! It's a very versatile subject, teaching advanced writing skills, how to interpret and analyse any text thrown at you, and by virtue of the number of essays English students write, some pretty fast typing skills. In the digital age, these are valuable assets for any company, but some industries in particular benefit from an English graduate's skillset.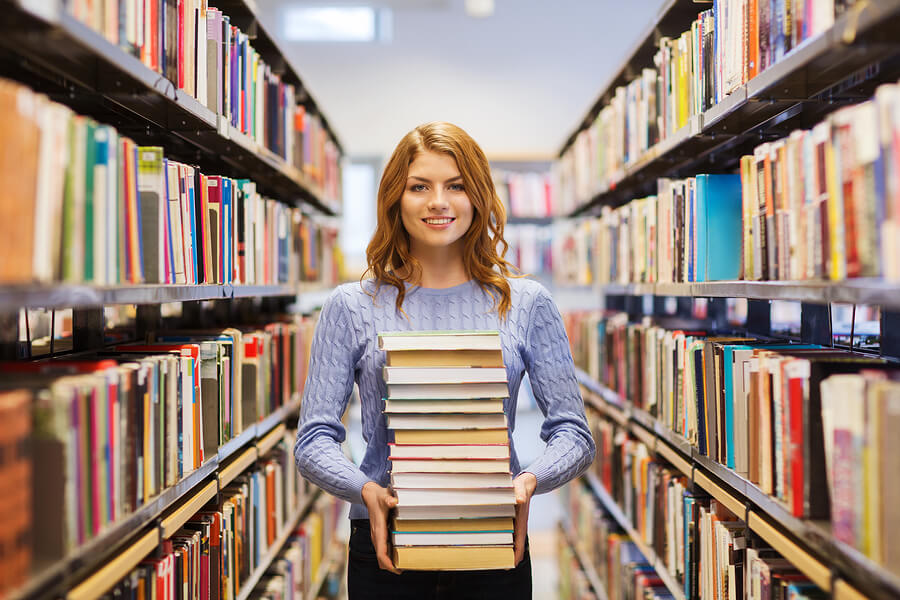 1. Journalist
Journalism is a fast-paced job best suited to people who are organised, determined and enjoy a challenge. It's a role that has changed dramatically since the advent of social media, so English graduates pursuing this career may want to take extra training. In the UK, English graduates can boost their prospects by taking a qualification from the National Council for the Training of Journalists when they've finished their degree. This teaches aspiring journalists how to research, interview and write their stories, with emphasis on digital journalism techniques. Work experience is also essential for future journalists, so seizing any opportunity to work for the university newspaper, local magazines or even starting your own will give you an edge. Get more info on Journalism & Media here.
2. Charity fundraising
Now, I'm not talking about fundraising in the street with a bucket of coins here. I'm talking about high profile charity fundraising, bringing in large-scale donations for worthwhile organisations. There are a range of specialisations in this job, but whether you apply to trusts, foundations, wealthy individuals or private companies, you will need excellent communication skills. Writing applications, giving presentations and building relationships with people are key to this career, and if you're good at it, you could earn anything from £25-£50k per year.
3. Teaching English as a Foreign Language (TEFL/TESOL)
English, as a language, is one of the most useful in the world. More and more people want to learn how to speak it, and for that reason, TEFL is a booming industry. It's a job that could pay for your travels, give you once-in-a-lifetime experiences, and allow you to use your English degree to help others. Yes, it may be a teaching role, but it's far more exciting than teaching in an ordinary classroom; the people you'll teach actually want to be there, and you won't be tied down to one school. Many positions require a TEFL qualification, but not all, and in high-demand areas like South East Asia, you can around £1,300 per month teaching English.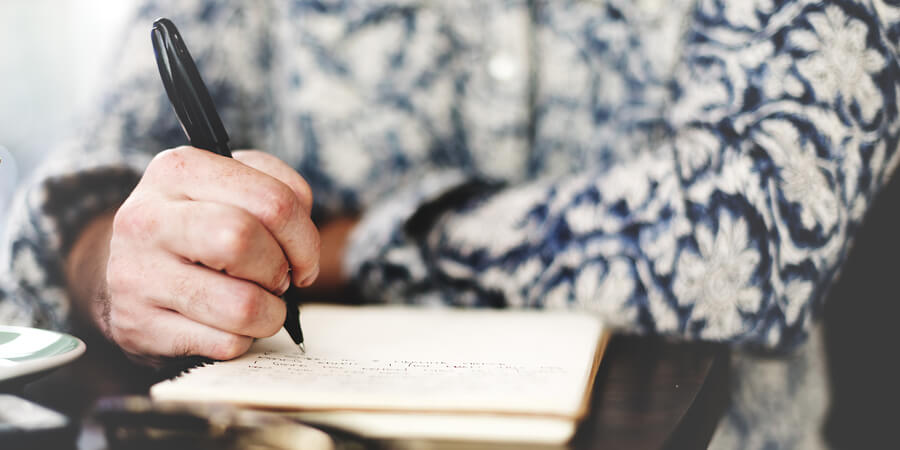 4. Freelance Writer/Copywriter
Many an English student has dreamt of becoming a writer. Sitting in a café, typing up notes or writing a novel – this truly is the fantasy for budding wordsmiths. While writing for a living may not be exactly like this, freelance writing can be a viable career. There are many websites, blogs and publications that pay good money for articles, especially in niche topics like money saving or parenting. The trick is learning how to successfully pitch your ideas in a way that shows how your work will interest a particular audience, and building a great portfolio along the way. You can get more advice on starting a freelance writing career here.
Copywriting is slightly different. Writing 'copy' basically means writing sales spiel that appears in brochures, company websites, leaflets and other promotional materials. This role is often more creative than general freelance writing, as copywriters are often tasked with conveying a brand 'voice' or identity in a way that stands out from competing businesses. However, if you can make it work, copywriters can be paid much more than freelance writers, with respected copywriters earning hundreds per day.
5. Publishing Assistant
Publishing is where the creativity of writing meets the bottom-line of business – its role as an industry is to produce successful book titles that audiences will love. If that sounds like something you'd enjoy, the most likely entry-level job you'll get as an English graduate is Publishing Assistant. These are the people do the admin; they write reports, file information, maintain databases, organise meetings and liaise with authors. However, work your way up, and you could become a Copy Editor, or even Commissioning Editor, working on real manuscripts and deciding what will or won't get published. A postgraduate qualification in Publishing can be helpful to getting into this role; UK students can check out Creative Skillset for ideas.
6. Social Work
If your communication skills are just as good off of paper, social work could be a truly meaningful way to use them. The demand for social workers is high, and while it can be a challenging job, it also gives you a chance to support vulnerable people when they most need it. In the UK, there are several prestigious graduate schemes helping students get into social work, from Think Ahead, which specialises in mental health work, to Frontline, which trains people to work with children. These schemes are eligible for high achieving English graduates, and provide participants with real-life work experience, leadership skills and even postgraduate qualifications in social care.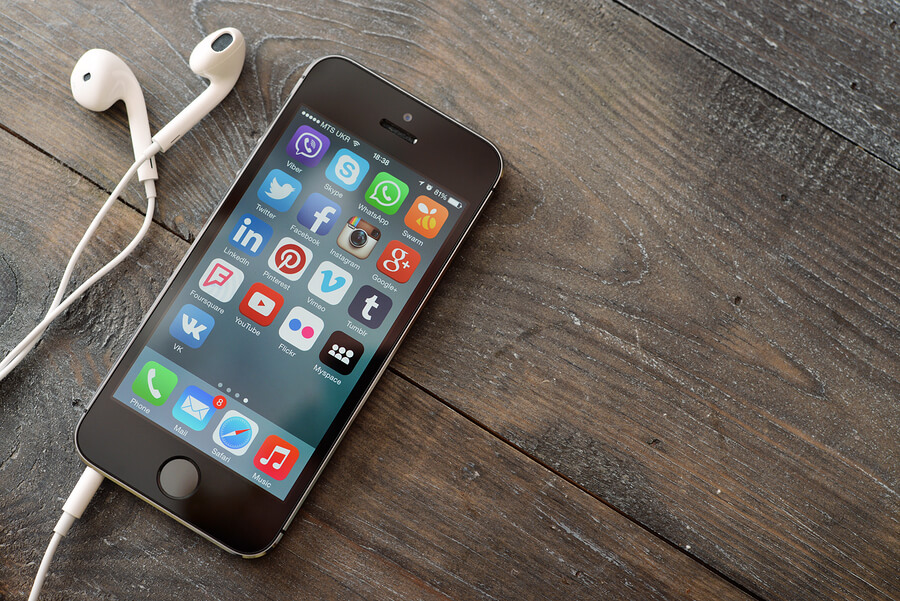 7.Social Media Manager
Almost every company has multiple social media profiles across Facebook, Twitter, Instagram and more. Increasingly, they need people to manage all these channels for them, and that's where a social media manager comes in. They are responsible for researching, planning and producing social media content in a way that best appeals to their target audience. This might sound simple enough, but actually, getting thousands of people interested in something online is quite a challenge!
You can teach yourself the skills you need by volunteering to manage social media channels for others, working for charities, work experience or even strategically managing your own social media – this works particularly well if you can gain a big following. Additionally, there are many free online courses on managing social media, including ones from Hootsuite, Coursera and FutureLearn. This new profession can only become more important as more businesses take social media seriously, so it's a great career path for English graduates interested in technology.
8. Content Manager
Just as Twitter, Facebook and Snapchat have become popular ways for companies to engage with an audience, so have blogs, articles, infographics and videos. The person responsible for managing these things? The content manager. It's still a relatively new job title, but one that is becoming more important as digital content and websites become the 'face' of businesses. Content managers are responsible for researching, planning and producing a range of information for companies, often with a strategic goal in mind like boosting readers or increasing sales. It's a great fit for tech-savvy English graduates because it contains many of the tasks a traditional editorial role would, from chasing interesting stories to proofreading. You're most likely to see these jobs at start-up and technologically-minded companies, so keep an eye on sites like Angel List to find them.
9. Public Relations
Public Relations (PR) is a profession concerned with creating a positive reputation for companies and organisations. People who work in PR have their finger on the pulse – they know what is going on around them, in the news, and what people are talking about in the media. It's a fast-paced and often unpredictable job that requires flexibility, multi-tasking and commitment under pressure. Most importantly, though, it requires excellent communication skills, making it a good option for those with English degrees. PR is extremely competitive, so getting early experience as a press or communications officer while still at university will help. Experienced PR professionals can earn anything from £20,000 to £50,000 per year. You can search for PR jobs in the UK at the Chartered Institute for Public Relations (CIPR) Jobs site.
10. Law
Finally, if you want a total change in profession, there's good news: many English graduates in the UK are eligible for conversion courses into Law when they graduate. It means you'll have to stay at school a bit longer, but if you find using your communication skills to win cases more satisfying than anything else, it will be worth it. The University of Law offers a respected Graduate Diploma in Law (GDL) that will set non-law graduates up for a career as a solicitor or barrister – you can even study it part-time or at weekends while you work.