IN this series, we will be hearing from contributors all over the world about dishes that are important to them. First up is Sarah Starling, one of our editors. If you're interested in contributing your favourite dish or meal, contact Sarah at sarah@studentworldonline.com
The dish I'm going to talk about is called a scone. Scones are one of the first things that I learnt how to cook. They're very easy to make, and everyone who cooks them has their own favourite recipe tailored to their tastes. Scones can be sweet or savoury, and they're a little like a dense bread roll. Some people like to add dried fruit (called a fruit scone) but I prefer them plain.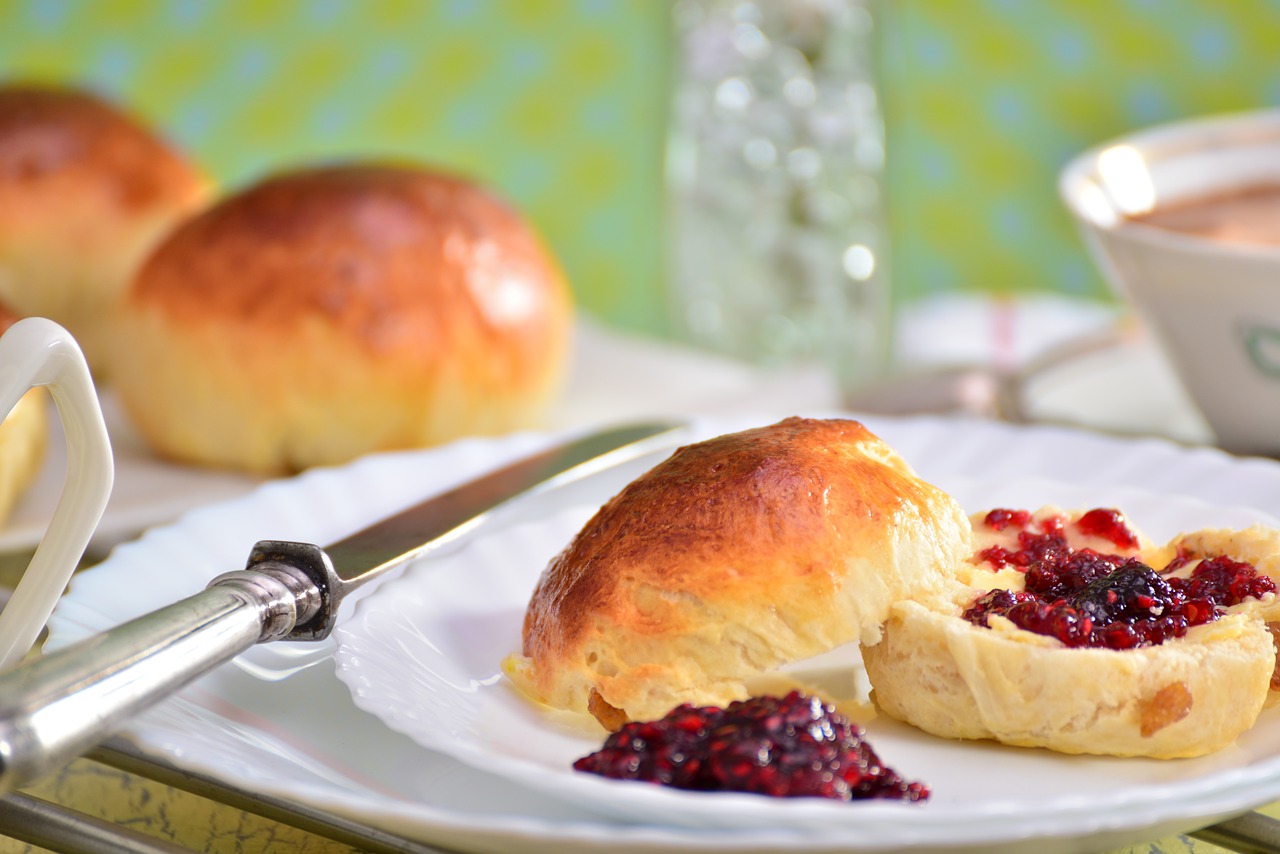 The recipe I use is the recipe my mom uses, and the one she taught me to cook when I was little. I've given you my adjustments as well as the original recipe. This recipe is by a chef called Delia Smith. In the UK she is jokingly nicknamed 'Saint Delia' as she is so well respected, and her home-cooking is so much part of our culture.
I chose scones because they're simple, quick and cheap to make and they're really delicious. You will find scones everywhere from the fanciest restaurant serving afternoon tea, to tiny cafes by the seaside, and to a kitchen table in the city. They are something loved by everyone. As well as giving me happy memories of my childhood, they are something I associate with happy times in the present. My cousin got married recently, and I made about 100 of these scones for the cream tea part of her wedding, and when I go to Cornwall on holiday each year, I make it my business to eat as many cream teas as possible! A cream tea is one or two scones served with clotted cream (a thick, spreadable cream) and jam, accompanied by a pot of tea.
When I make scones at home, I like them warm from the oven with proper butter and jam. Or if I can leave them alone long enough to go cold, with clotted cream and raspberry jam.
If you want savoury scones, simply leave out the sugar and put in other things; whole-grain mustard and cheese is a really good combination. I like to press chunks of blue cheese into the rolled out dough. When cooked, serve the blue cheese scone warm with butter alongside homemade soup.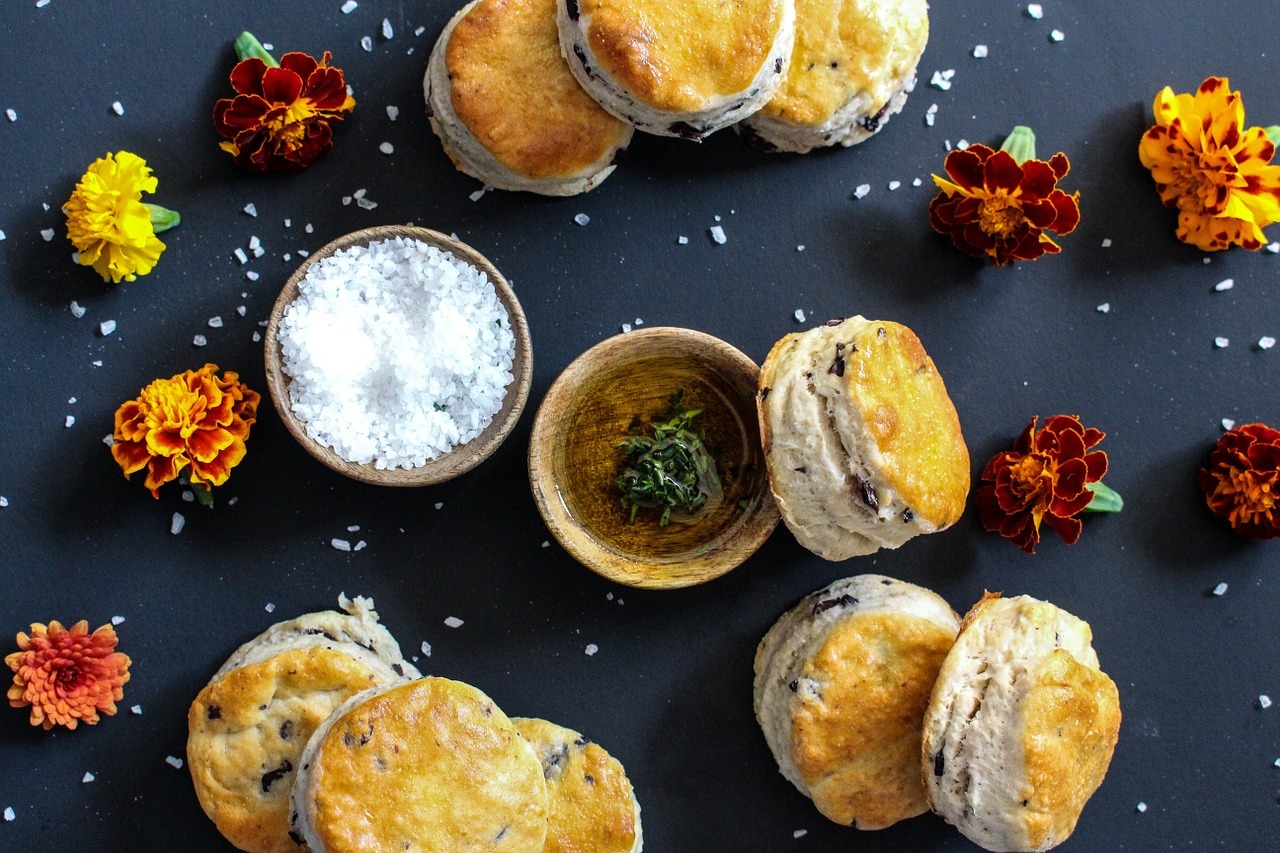 If you give the recipe a try, please post a picture on Instagram or Twitter and tag us and use the hashtag #StudentWorldOnline. We'd love to see your creations!
Ingredients
40g spreadable butter (SS; if you're vegan or eat dairy-free, sunflower spread works fine too)
225g self-raising flour
1½ level tablespoons golden caster sugar (SS; I use 3tbsp)
pinch of salt
110ml milk (SS; I don't usually find you need it all. Add it bit by bit. Plant milks also work fine)
a little extra flour to flour the surface for rolling.
You will also need; a rolling pin, a baking tray, a pastry cutter, and a wire tray for cooling the scones.
Method
Put the oven on to pre-heat at 220°C, gas mark 7.
Begin by rubbing the butter into the sieved flour quickly, using your fingertips, then stir in the sugar followed by a pinch of salt.
Now, using a knife, mix in the milk little by little, and when it's all in, flour your hands and knead the mixture into a soft dough (you may find you need just a drop more milk if it feels at all dry).
Place the dough on a floured surface and with a rolling pin (also floured) lightly roll it out to a thickness of about 3cm. (SS; I roll mine about 4cm thick. Don't do less than 3cm or they won't rise)
Then take the pastry cutter and tap it sharply so that it goes straight through the dough – do not twist or the scones will turn out a strange shape!
When you have cut as many as you can, knead the remaining dough together again and repeat. Then place the scones on the baking sheet, dust each one with flour (SS; I don't flour the tops) and bake near the top of the oven for 12–15 minutes. (SS; if your oven has hot spots, make sure you turn them part way through cooking)
When they're done they will have risen and turned a golden brown.
Then transfer them to a wire rack and eat as soon as they are cool enough, spread with butter or clotted cream, and jam.