BOLLYWOOD movies paint a romantic picture of life as a South Asian student in western society. Now here comes the honest truth from Pakistani graduate Asad Khan, who studied in Australia.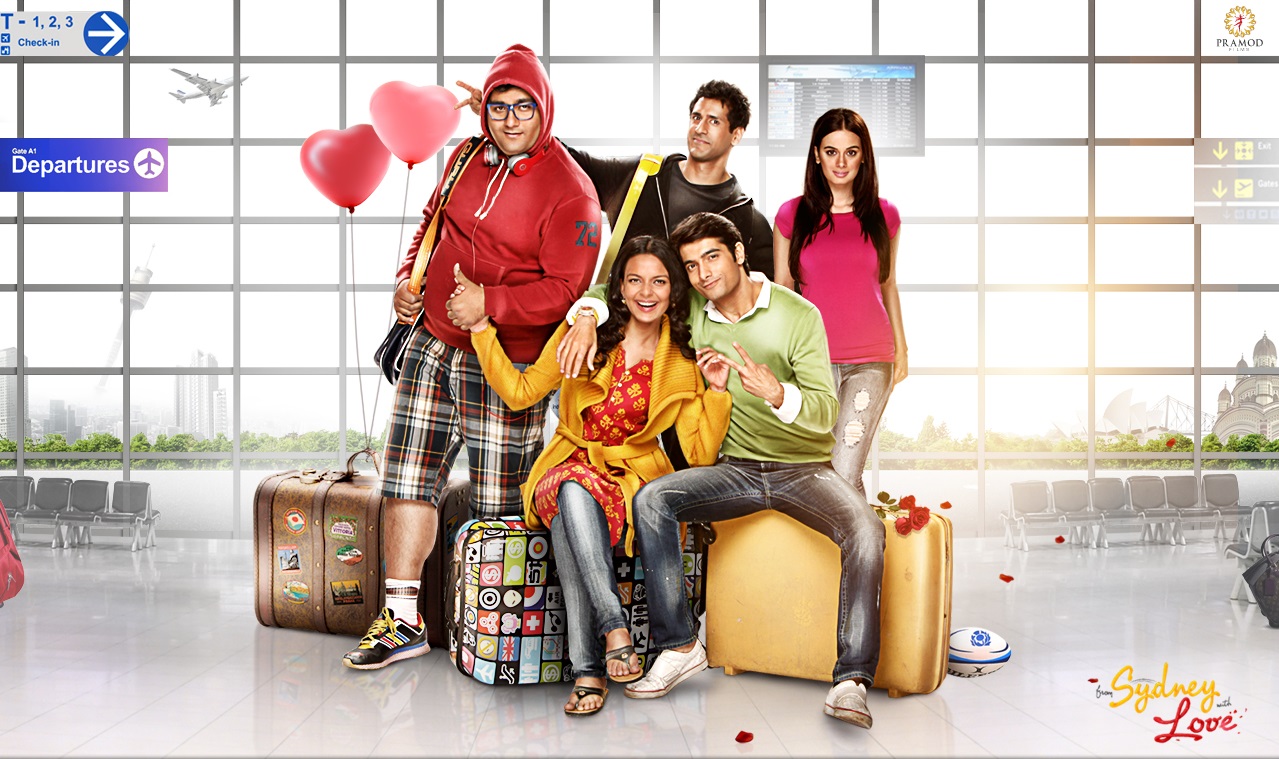 Every student going to study overseas from a south Asian country, especially India, Pakistan and Bangladesh, has ideas and dreams of what it will be like in western society. I'm from Pakistan and I certainly did. Most of these ideas come from Bollywood movies and the exaggerated claims of migration consultants and people who have recently returned from overseas.
The Bollywood movies suggest that you will meet someone at the airport, fall in love and start singing in the streets and having a great time.
What they don't tell you are the many other things you'll be doing that you probably woudn't do back home. Cleaning, for example, cooking, doing the laundry and, most importantly of all, studying and working at the same time.
If I'm really, really honest there is one particular wrong concept in our minds when we men go and study in western society - that girls here will go with anyone and that the first thing we'll do after leaving the airport is have sex with some white chick. (Sorry for being too honest). Just to be clear, that's a myth!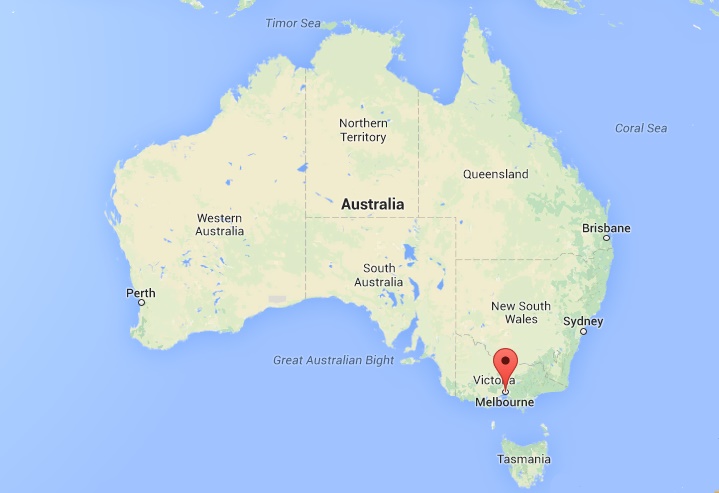 My journey to Australia started when I didn't get good marks in my intermediate exam to secure a seat in a government medical university. It seemed my only option was to get admission in one of the private medical colleges (very expensive) and continue my family's dream of wanting me to be a doctor. But I just could not imagine myself studying hard for an MBBS for the next five years, then spending years in house jobs.
Then I and my family friend Faraz decided to apply for Australia. We knew Australia for two reasons:
1. One of our neighbours was living in Sydney.
2. The Australian cricket team.
I ended up doing an Advanced Diploma of Accounting at RMIT, a technology and design university in Melbourne, in south-east Australia, and then a bachelor's degree at the University of Ballarat in the city.
I graduated in 2012 and am now working in administration at a retail complex near Melbourne.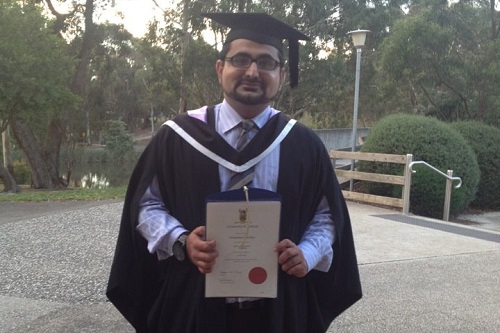 I am not ashamed to say that without a doubt I have learned a few basics of human culture here in Australia. Thank you, Sorry and Please are words which you hardly use and hear back home. But here, when people ask you for something they start with please. You ask them for directions and if they don't know they apologise like it's their fault. And thank you is a phrase which I now probably use a thousand times a day.
The other shocking thing for me was when I kept calling my teacher Sir and he was like: "Please call me David. No more Sir, please." (Again he used the please word twice in his small statement).
The good thing about this society is that everyone is always smiling. They look at you and they give you this nice smile. If you smiled like that at someone back home, they'd ask you why you are staring at them and why the hell you are smiling. As for girls, there is no way you can smile at them back home.
My English wasn't that good when I arrived in Australia but seriously I hardly had any language problems because people here were so helpful. If you got stuck in the middle of a conversation because you couldn't think of the correct word they would finish off your statement with the exact words you were looking for like they had some spiritual power and they knew what you wanted to say.

When it comes to safety and security believe me, being from one of the tribal areas of Pakistan (full of troubles), Melbourne was like living in Heaven.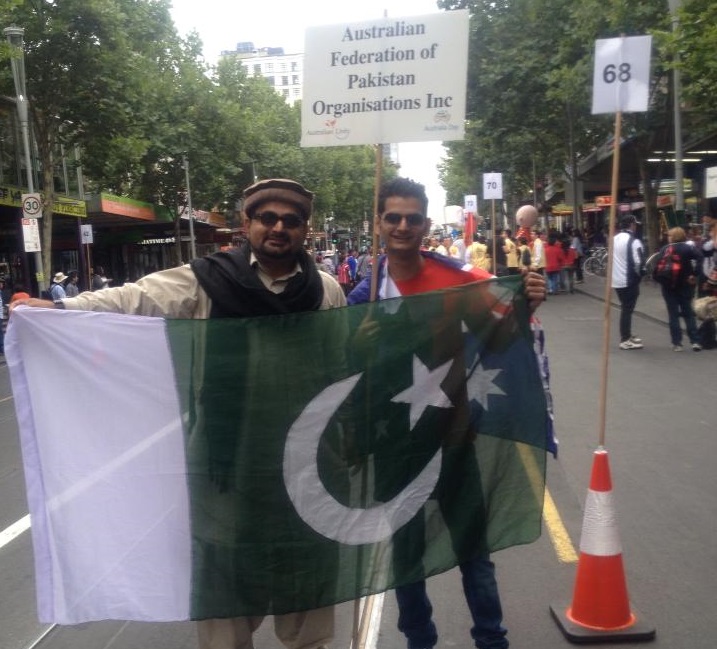 Most of the consultants back home give you wrong information when it comes to making money in Australia.
They give you this impression that jobs will be easy to find and do. You'll soon be making enough money to pay your tuition fees and living expenses. Some consultants even say you might be sending money back home for your family. Yeah, right!
One great thing I have learned in Australia is that there is no shame in doing odd jobs. I worked as a cleaner in two consecutive Australian Open tournaments, at the Spring Carnival Race and almost a year in Caulfield Grammar school.
Someone great once said that "We (people from 3rd world country) love good hair styles but don't want to be hairdressers; nor do we show hairdressers respect. We love clean houses, streets and roads but don't want to be cleaners, and nor is working as a cleaner respected. And all of us love good music and movies but working in the movies and singing are considered a shameful thing".
So this was a great lesson for me.
I always tell my friends and family that Australia is 15 or 20 years ahead when it comes to technology. For example, here, if you have smart phone we use it for free communication (Skype, Viber and Facebook), GPS, net banking, reading and many other things. But back home smart phones are only used to take photos and watch Youtube videos.
Australia is a very beautiful country and to make sure you don't miss out on any adventures, I would suggest joining all the different groups who organise trips for local communities and international students. Darebin Council in Melbourne, for example, is always organising something for international students.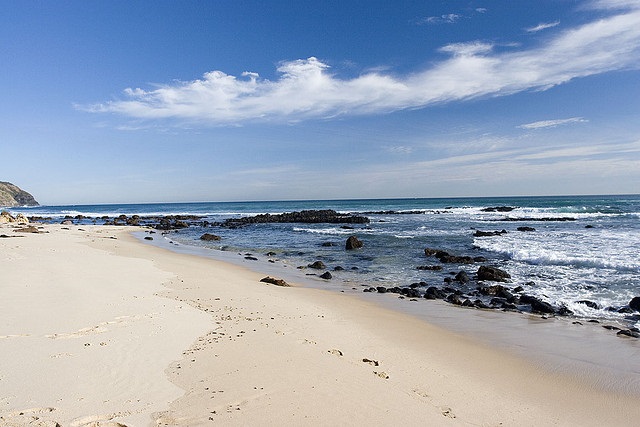 Coming to Australia was one of the best decisions I made in my life. My suggestion to all students out there is, don't believe everything the education consultants tell you or everything you see in the Bollywood movies!
Do your own homework and find relevant information with relevant sources so you don't get disappointed when you come here. Life here is more practical compared to back home and you become much more self-reliant. After living in Australia for many years now I'm confident I could survive anywhere in the world.