STUDENT World Online contributor Becca has a knack for travelling with very little money to spend. We asked her to give us a budget guide to Dublin, a city that is usually very expensive…
Okay, so Dublin is hardly known for being super affordable like some other European cities. BUT that doesn't mean that you can't smash Dublin on a student budget. Here are some tips to do it well.
Alternative accommodation
Airbnb is hot at the moment and there's definitely a reason why. An entire quirkily-decorated top floor apartment to yourself and your friends, in the city, for less money than a private hostel room? Yes please. Definitely check out airbnb if there's a group of you. Having your own basecamp in the city, with a kitchen and lounge area, will also save you money on food. You can buy basic breakfast food or head back for a supermarket lunch and put your feet up before more afternoon exploring. I always find this makes a massive saving in my budget compared with having to eat all three meals out.
If you're travelling solo in Dublin or just prefer a hostel vibe then there are plenty on offer for a reasonable price. I always find Hostelworld the best option for hostel finding. Look for ones that offer free breakfast, which is also good for your budget.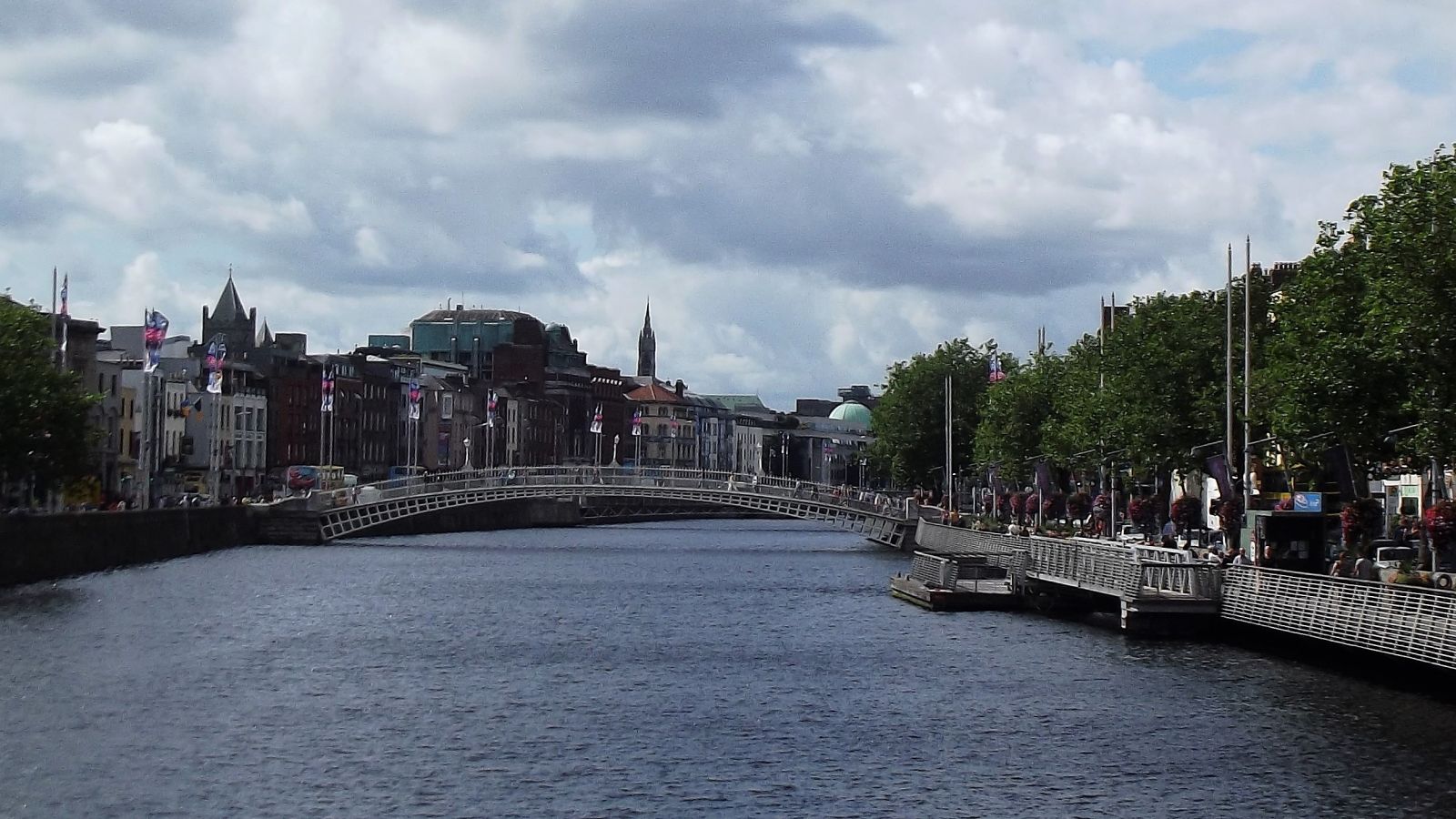 Wear your walking shoes
One of my favourite things about Dublin is that it's small – you can walk between pretty much all the places of interest. The only place that is a bit of a trek from the city centre is the Guinness Storehouse, but as long as you're wearing trainers and have a map it's a really interesting walk. It took about 25 minutes there and back but that included lots of meandering, stopping to photograph political graffiti and peering into shops.
Free walking tours are also available from various operators in the city if you would like some structure to your trip and to make sure you don't miss anything. You can get a really good feel for the city for free by making the most of walking around even if you can't afford to go to any of the paid attractions. Keep your eyes open for interesting architecture, politically moving street art and just enjoy the atmosphere of the friendly cobbled streets. Trinity College in the city centre is a nice place to wander around and soak up some history for free too.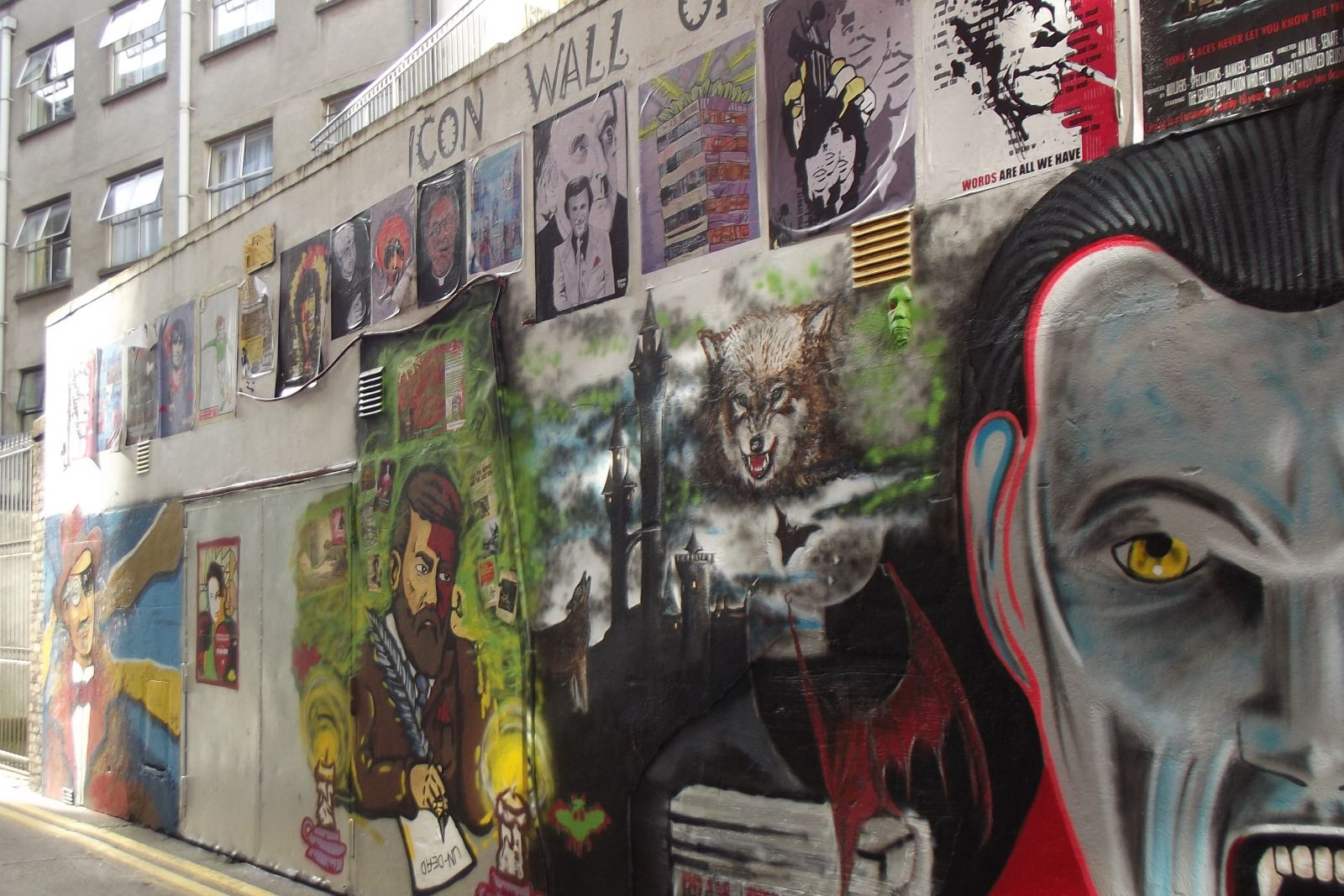 Bring your student ID
Even if it is from another country, your student ID might get you discounts. The Guinness Storehouse do discounts for students with valid forms of ID, which saves a lot of money on the entrance price. Some of the other museums and places of interest do too, and be sure to check if there are student deals on drinks and food… it's definitely with bringing it along.
Drink wisely
Drinking in Dublin is expensive. There's no getting around it, its pubs are the reason people visit so they can charge what they want to really! (Although if you're used to UK city drink prices you won't be surprised as they're much the same in Dublin.) My advice to save money on drinking in Dublin is to find some interesting local drinks in the supermarket, and have a few drinks in your hostel/accommodation before heading to the bars. The pubs are usually full and have a great atmosphere meaning you can usually get away with buying one drink and making it last for ages – or not buying one at all and just listening to the music…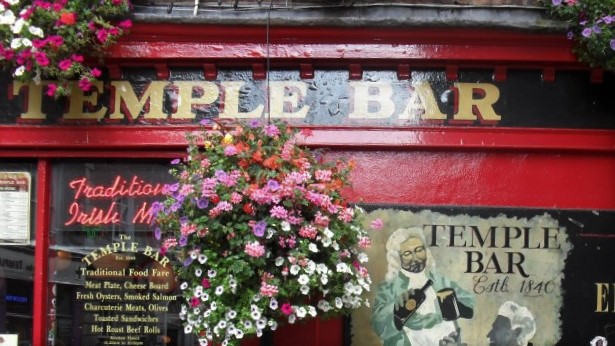 Eat at the cheapest time
Dublin is more renowned for its pubs that its exquisite food and what is available is not particularly cheap. If the weather is good, or even mildly warm, picnicking is a great way to save money. Grabbing bread, cheese, ham and olives/whatever you fancy from any supermarket is a far cheaper lunch option than opting for a cafe. For dinner, look for early bird deals – usually offering 2 courses for about €14 before 6pm – or have your main meal at lunch time and a picnic in your accommodation for dinner. Even nice restaurants tend to offer a really good priced lunch menu. I had a lovely bowl of carbonara right in the famous Temple Bar for about €8, whereas at dinner time it would have been €13. Irish breakfasts are also worth a try to fill you up. Much like an English breakfast but with 'white pudding' rather than black pudding, it's usually served in huge portions and very traditional so worth a try.
~
Don't be put off Dublin by the apparent price tag. It is possible to have a great weekend there for not too much money. Get accommodation as central as possible so you can walk everywhere, and the bus from the airport is just a couple of euros. And the best thing about Dublin is the atmosphere or the 'craic' and luckily, this can be found for no money at all…..
If this article has inspired you, find out more about Ireland in our Ireland & UK section.