A RECORD high of almost 820,000 international students were studying in the US in the 2012/13 academic year - 40% more than a decade ago. Those who stay in the US after graduation find themselves in a competitive job market and the prospect of gaining a post-study visa can seem daunting. Here is our quick guide to what's available for international graduates and how to find work.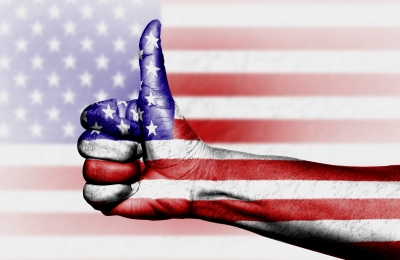 What visas are available? What skills are the USA looking for?
The Department of Homeland Security has said that foreign workers will enrich the nation by extending their postgraduate training in the United States. Those with a degree in science, technology, engineering and mathematics (STEM subjects) are classed as having theoretical and technical expertise that are in shortage in the US. If these graduates apply for jobs in the same field that they studied, they are able to stay in the US for on-the-job study and are given time to find a company willing to sponsor a longer-term visa application.
There are more than 60 different types of visa in the USA, but there are two main types of work visa for university graduates. Which one you need depends on how long you want to stay, what degree you have and what job you want to do. U.S. Citizenship and Immigration Services (USCIS) is the government agency that handles these visa applications.

F-1 Optional Practical Training
The vast majority of international students in the United States have an F-1 student visa. The F-1 entitles you to apply for Optional Practical Training (OPT) at the end of your studies. This allows you to stay in the US for up to a year to apply the knowledge you have learned through work related to your major field of study.
If you have a degree from the government's designated list of STEM subjects you will probably be eligible to extend your OPT by another 17 months, meaning you can stay in the US for up to 29 months after graduation. The extension is designed to give you time to gain a permanent job offer and sponsorship from an US employer, which allows you to apply for the H1-B, a more long-term visa.
Things to Remember with the F-1:
• You must work in your field of study
• You have to complete an OPT application. Talk to your international office for details.
• Apply early. You don't need to wait for a job offer. You may apply as early a 90 days before your program end date and must apply no later than 60 days after your program end date.
• STEM subject graduates can apply for a 17-month extension once they are within 3 months of the end of their OPT.
H1-B for specialised fields
H1-B visa is the most common work visa in the USA. It is initially granted for three years, but can be extended to six years. The H1-B visa is for US companies to employ foreign experts in specialty occupations, which require a degree education in the right field. It is designed for jobs in fields such as architecture, engineering, mathematics, science, and medicine.
The H1-B visa has a cap on it. Only 85,000 are granted each year, although some non-profit, higher education and government research employers are exempt from the cap. The H1-B cannot be applied for by individuals and requires you to have a job offer and company who will sponsor and apply for you.
Things to remember
• You must find work in your field of study
• You must have a job offer before you are eligible for a H1-B visa.
• You do not have to apply. Your employer has to complete the application on your behalf.
• The duration of the H1-B visa is based on the length of your job contract.
• Processing time for H1-B takes 3-4 months, so planning ahead is essential.
• It is inadvisable to rravel outside the country while your H1-B visa is pending
Other visas that may affect you
Exchange Visitor J-1 Visa
This non-immigrant visa enables people to take part in a government-approved program to learn and share knowledge in the fields of education, arts or science before returning home to share their experiences.
Visitors are often professors, researchers, students, trainees, specialists, nannies or au pairs who come to observe, teach, conduct research or receive training.
Your spouse and unmarried children under the age of 21 are entitled to apply for a J-2 visa to join you and work during your stay in the US, although you are not allowed to use their income to support you.
O-1 for extraordinary ability
The O-1 is a temporary work visa for people who have an extraordinary ability or achievement record in the sciences, arts, education, business, athletics, film or TV industry and have been recognised nationally or internationally.
The applicant must be coming to the US to work temporarily to work in their field of specialism.
Green Cards
A Green Card is a permanent immigrant visa, allowing you to stay in America indefinitely. Applying for one is a more difficult and lengthy process.
There are several ways to immigrate to the US. The most relevant for an international graduate is through a job. Most commonly it is the employer who applies on the grounds that you are an outstanding employee, professor or researcher. However, there are other routes, including self-petition. See USCIS for details.
For more information visit the US Citizen and Immigration Services website.
Looking for a job in the US? Check out The Happiest Graduate Jobs in the US.