On the 22nd of August 2013, I dreamt that I was on a plane, leaving Nigeria for America to begin my university education. Almost a year later, I am yet to awake from that dream. My name is Lilian Ogbuefi and I am an extremely wild dreamer.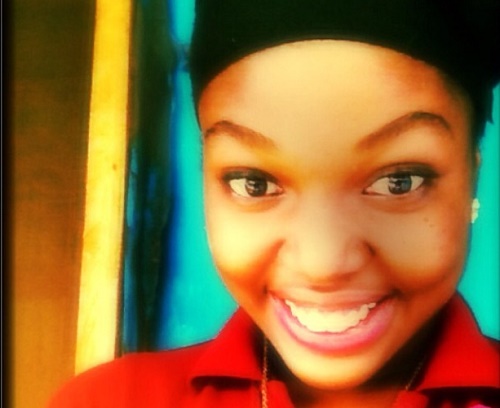 Time and again I unlock the chains that bind my imaginations and let it run loose round the borders of the earth and even beyond into the world of "unimaginable and indescribable". In my 18 years of dreaming however, I had never for once thought that my university education would be in a foreign country; far away from West Africa, farther away from Nigeria.
It all started when I took part and won a spelling bee competition organized by the state. The publicity got a scholarship to attend Management and Education Training Limited (M.E.T) for SAT training. For three months I along with the rest of my mates were trained in SAT courses Math, Critical Reading and Writing taking practice test most times under similar conditions as the main exam. I was dedicated but my interest was not a hundred percent. Part of me kept telling me to quit deceiving myself, there was no way my parent would undertake the financial burden of sending me abroad.
I began to take actual interest when it seemed my efforts to get into the universities in my home country were proving futile. I started school searching not considering necessary factors such as location, climate and size.
My search was based on the beauty of the school and the availability of scholarships for international students. Arizona State University, Berea College, Florida State University and University of Houston were the schools chosen originally on my SAT 1 form. However, after being advised by my counselor that taking the SAT2 would improve my chances of getting a scholarship I picked and applied to Fisk University, Colorado Christian University, Harding University and Dillard University. The personal statement was the most tasking part of application process. I remember that that of Colorado Christian University had to do with my interpretation of two bible passages and then a different story about how I found Christ. I utilized my mum on that one as she is a Deaconess and her explanation proved to be undeniably helpful. Two of my schools need me to take TOEFL which I thought was ridiculous given that Nigeria has English as its official language. I took the exam nervously, I was afraid my African accent might cost me but after my result of 109/120 came out I was convinced it wasn't hard at all.
For two months I prayed and waited for my acceptance letter. In my anxiety I sent numerous emails and let countless voice messages most of which had similar contents. My persuasion gave way as my acceptance letters started rolling in soon enough. I got admitted into all four schools with scholarships too but not of them was full. I was heartbroken; this meant another task of convincing my parents that paying the rest of the fees was more profitable than my studying in Nigeria for free. Yes my wining the spelling bee had provided I with a scholarship that would fund me to any level of education given the institution was located in Nigeria.
I am in the US now. My school is extremely small. It's located in Nashville and has approximately 800 students. Its small size gives for an adequate interaction between students and teachers. The teachers have enough time to respond to the student's every need. The resident directors are aware of every event and can take necessary actions as needed. It is more like a close knit family.
Considering how far I have gone and what I know now about school and applications, I would probably have applied to a bigger school that was located in the city. My reason may seem a little absurd but despite the fact that I appreciate the connection with my teachers which has definitely helped me in my academic, I sometimes get bored giving that I never really leave the school compound except once or twice in a month when I take the bus to go shopping. If I was aware during the application process, I would have applied to a larger school within walking distance to stores, boutiques and other fun places. I would have sent my applications out a little earlier probably as early as before I took the SAT as this would have put me under priority consideration to get a higher scholarship. (Few students who have the same SAT score as I did but applied earlier have a full scholarship)
Studying in a foreign country is a wonderful thing; it provides one with the opportunity of experiencing life from a foreign view. It exposes one to amazing cultures and if you are from an underdeveloped country it provides you with high standard education that could transform your country if taken back home and put to good use. For students who are considering studying abroad, this is my advice. Research! Outline your needs, compare to that of your chosen schools and see which best suits you, ask for help when necessary, study hard for the exams and apply early, who knows you might just get to study abroad all expenses paid.
Slideshow image: Nashville Skyline by Jason Mrachina