WITH the fourth largest education system in the world, Indonesia has a tough job supporting all its students. Many are looking overseas for that next step in their education. If you are too, here are six scholarships that will help you on your way.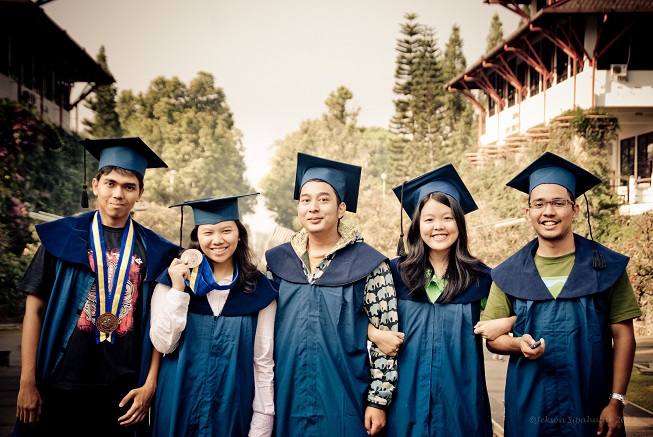 ASEAN Undergraduate Scholarship (AUS) at the National University of Singapore - Singapore
The National University of Singapore (NUS) offers scholarships for undergraduates from member ASEAN countries such as Indonesia with outstanding academic merit and extra-curricular activities. The scholarship, which covers all tuition fees and provides an annual living allowance of nearly S$6,000, is offered for the duration of any course provided by the university. Applicants will be considered and shortlisted for interviews.
AMINEF - Fulbright Scholarship - United States
The Fulbright Program is the US government's famous scholarship scheme to promote mutual understanding between the United States and more than 150 countries.
In Indonesia it is adminstered by the American Indonesian Exchange Foundation (AMINEF), which awards more than 120 scholarships to Americans and Indonesians every year.
Grants usually cover the cost of tuition, transportation, health insurance and added costs of textbooks. The program is aimed at those studying, teaching or conducting research in a variety of subject areas.
The Orange Tulip Scholarship Indonesia Programme - Netherlands
Having run since 2012, this scholarship is well supported by the Indonesian government and Dutch higher education institutions. The programme is offered to students with great academic potential and wishing to study in the Netherlands for their bachelor and master degrees. For the previous academic year, 86 scholarships were on offer, available from 19 higher education establishments, two Indonesian Ministries and one Dutch company.
Australia Awards Indonesia - Australia
These international scholarships and fellowships funded by the Australian Government offer students the chance to study and undertake research and professional training in areas related to their nation's development.
Although Australia Awards are offered to all international students, in 2012 Indonesia was the largest recipient country. The grant covers the costs of tuition fees, return air travel, health cover and a contribution to living expenses.
Young Talented Leaders Scholarship - Spain
Open to all Indonesian and Thai students, these scholarships are for those wishing to pursue bachelor degrees in Business, Law, Communication, Psychology or International Relations at IE University in Segovia, an hour's drive from Madrid. The scholarship covers all tuition fees, transportation and accommodation in Spain for the entire duration of the course.
Marshal Papworth Scholarships for Developing Countries' Students - UK
Agricultural and horticultural postgraduate students from developing countries are invited to apply for these scholarships, offered by a British agricultural charity.
They are aimed at students who will return home after their studies and pass on their knowledge to benefit their communities. Scholars can study at one of eight UK universities including Aberwystyth, Bangor and Reading. Depending on where they study, the scholarship value will vary from £14,500 to £21,500, aiming to cover the majority of tuition fees, living expenses and travel costs for a year.
The charity tends to favour land-based studies such as Sustainable Development, Waste Management, International Horticulture but will consider more general courses such as Project Management and Economic Development.
Photography: graduation day by Jekson Robertlee
If you need a scholarship don't forget to check out our Scholarships page, where you'll find information on getting help studying computer science, mechanical engineering, drama and more.