GOING to university isn't exactly the cheapest of choices, especially not when you do a medicine course and you're studying all the ins and outs for the best part of a decade. However, as is always the case with any course and university, there are always affordable destinations for prospective doctors to go and learn the skills they need to become fully qualified. Here's a rundown of our top six.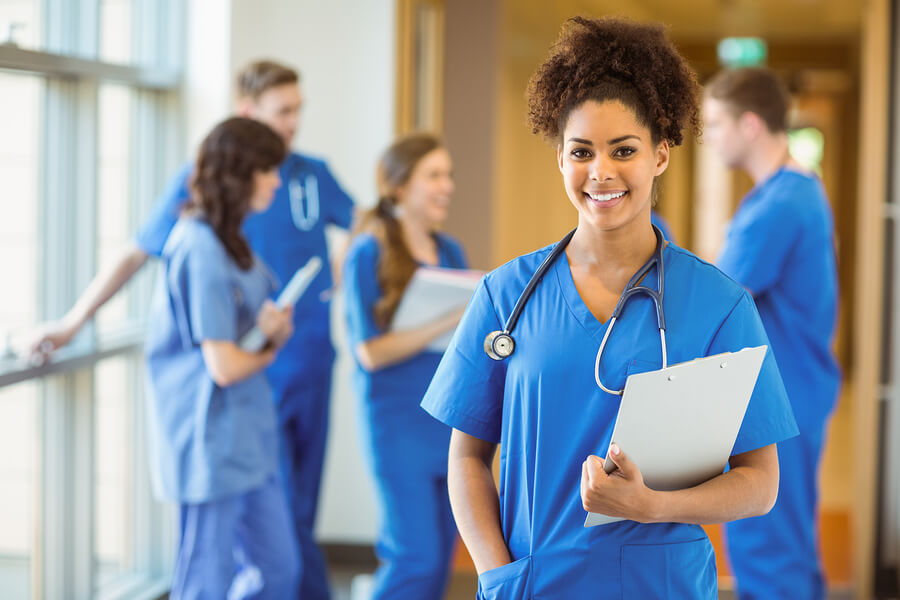 1. Poland
Home to interesting beetroot dishes and hardy drinking spirits, Poland offers comparatively cheap medicine courses that are popular – proven by the fact that each year, medicine schools in Poland see an intake of students from USA, Scandinavian countries and Saudi Arabia, among many others. Students flock here because they'll be given a very comprehensive, well-regarded medical education, but will pay considerably less than if they were studying in Western Europe, Australia or North America. The degrees offered by Polish universities are recognised world-wide and the institutions often work with others around the globe. A good place to start would be the Poznan University of Medical Sciences, where one of the doctors who performed the first full face transplant studied.
Want to get some extra preparation for your degree? Check out online options with our trusted online partner edX.
2. Sweden
Sweden operates a free university system for EU students and has recently introduced fees for students outside of the European Union. So, for European students, it doesn't really get much cheaper than that (although it's best to check with the university you're applying to in case its policy is different for medicine). What's more, Sweden's education system is one of the most impressive in the world, so your medical degree will have been earned in an institution like no other. The normal fees for things like text books, equipment and lodgings still apply, but that seems like small fry when you consider what you're getting value-for-money-wise. Why not take a look at the medicine faculty at this university and see what you think?
3. Germany
Put your wallet away: Germany's medical courses are free. This makes it one of the best places to go if you're studying on a shoestring budget and can't afford to roll out the big cheques for each semester. Instead, you can happily chug along, safe in the knowledge that you're getting a fantastic, world-class education from one of the most intellectually rigorous countries on the planet. Beware, however, as a very good knowledge of the German language will probably be required and you'll have to pass a series of preliminary tests to get onto the course where these linguistic abilities will keep you in good stead. Here is one of the best places to study medicine in Germany.
Find some stationery at Paperchase and make a stylish start to uni life.
4. Italy
Tuition fees for Italian medical courses are lower than those in the UK and the US, but aren't necessarily the cheapest when compared to Germany or Sweden. However, the relatively low cost of living in Italy (depending on where you are in the country) more than makes up for it and the courses aren't impossible to get on to; there's an admissions exam for most courses but the system isn't as rigorous as other nations in Western Europe.
5. Belgium
Quiet, unassuming Belgium is often overlooked when it comes to finding your dream European destination for studying, but that needn't be the case. The prices for medical degrees vary wildly depending on the university and where you're travelling from, but for an EU student the cost is usually around 800 Euros for the year. This is great news for European students, but those coming from America or Australia might have to check that the prices aren't inflated too much for them. However, it'll be worth it because Belgium is home to some exciting medical institutions and the country is a beautiful destination to spend a duration of a tough medical course. A good place to start would be the University of Antwerp – located in a beautiful city, it is a well-regarded institution.
Studying abroad and need to transfer money? Try our trusted money exchange partner World Remit.
Historic cities, beautiful landscapes, themal hot-spots and great wine - Hungary has a lot going for it. The best news? It is becoming a hot-spot for medicine as well. Of the 12.000 international students studying in Hungary right now, most of them are training to be doctors. What's more, it has four universities in the top 350 on the 2017 QS World Rankings by Subject for Medicine: Semmelweis University, University of Debrecen, University of Pécs and University of Szeged. The tuition fees for degrees in Hungary are slightly higher than other countries on this list (prices range from €4900 to €10 500 depending on the area of study and the university) BUT the cost of living in Hungary is decidedly affordable. Apparently, most students in the capital city of Budapest can get by on about 600 euros a month - including rent!
Click here to visit our Medicine section for more advice and information.