IF you have a passion for performance, a drama degree can let you enhance your creative skills, work with people on large projects, and find a good network of creative thinkers. Some people might think that drama courses are made up entirely of aspiring actors and directors, and it is true that many people who do drama degrees will go on to work directly in the field. But a career in theatre, film or television can be hard to break into and requires passion, determination and hard work (as well as a bit of luck.) So what can you do with your drama degree if you are sure a career in performance is not for you?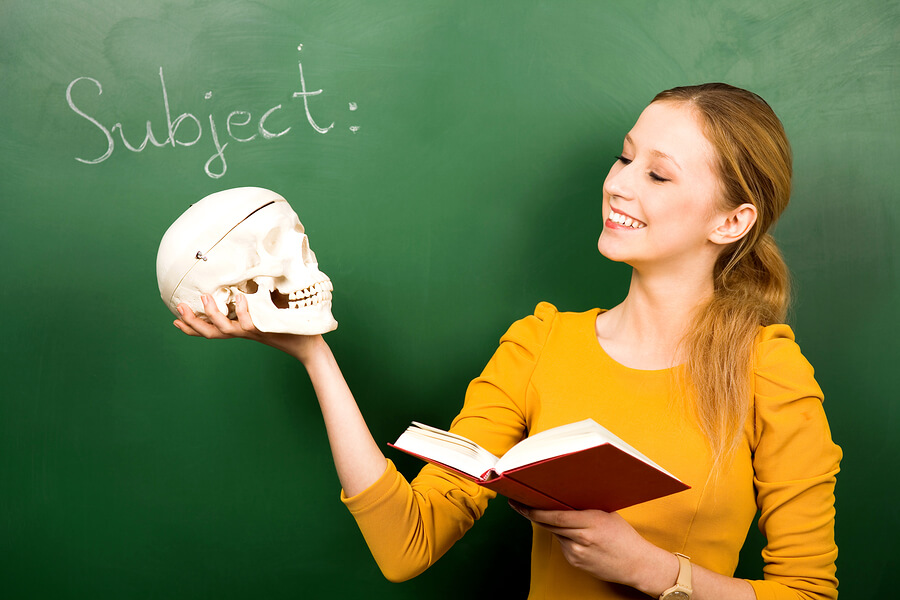 Drama Therapist
A career that is both creative and medical may seem like an odd combination, but drama therapy is exactly that. Drama therapists provide a safe environment for people who may be vulnerable and unable to access traditional therapy. They use performance techniques to help people explore psychological, emotional and social issues. Techniques could include things such as storytelling, improvisation and puppetry, and they may work with people one to one, or do group workshops and facilitate group interactions. Drama therapist have to undergo post-graduate training on a course that is approved by the Health and Care Professionals Council (HCPC), which typically takes two years. To qualify for the course, applicants must have more than two years' worth of clinical experience in a relevant field, such as special educational needs, mental health or social care. They also have to undergo a short course of therapy themselves as part of the course. You can find out more about Drama Therapy courses here.
Length of training: 2 years clinical experience plus 2 years for the course.
Starting Salary: £25,783 for those working in the NHS, with freelance work at around £60 per hour.
Community Drama
If you have a positive attitude, and good people and organisational skills, this could be the job for you. Community drama involves working within a community setting, and helping to improve the quality of life for various groups of people. Typically, community drama will be based in areas where there are social, cultural or environmental issues to be addressed. Projects will focus on issues which are relevant to the community, such as race, gender, disability and health. The role encompasses a wide range of jobs which can vary from teaching ongoing drama workshops, to marketing and putting on full productions. Unlike a drama therapist, you do not have to complete further training. Many of those in community drama work freelance and on a 'per project' basis, but there are contracted roles available in some organisations, such as local government or Arts Council England. Due to the sometimes sensitive nature of the work, community drama workers will have to undergo security checks.
Years of training: None essential
Starting salary: Average £16,000, although freelance work varies greatly.
Theatre Fundraiser
If you want to stay in the drama sector but have a more steady income, you could consider looking into fundraising jobs. Many theatres run as charities and they often rely on donations from both individuals and organisations. Theatres employ people to handle the task of raising these donations. The exact role of a fundraiser can vary greatly depending on the size and needs of the company, but it tends to involve a mixture of networking and marketing. They will have to maintain current donators, research and approach possible supporters, and use creative ideas to promote the theatre in general, as well specific projects. A fundraising job can involve a lot of travel, and working in a variety of offices or locations, as well as meeting interesting people. The role involves a lot of persuasive skills, as well as determination and creativity. Fundraising roles are usually quite competitive, so gaining as much experience as possible during university is advisable.
Years of training: No specific qualifications needed, but an internship or voluntary work would be beneficial.
Starting salary: Around £18,000 for an assistant role.
Special Educational Needs and Disability Teacher
Whilst many people might consider drama teaching as a career, fewer people may consider the creative role of an SEND Teacher. SEND teachers have a slightly different role in the classroom to mainstream teachers, and they adapt conventional teaching methods to meet various extra needs, including physical, sensory and emotional needs. The extra need for stimulation and sensory input for SEND pupils means that there is a level of creativity and performance needed from the teacher. Similar to primary school teachers, most SEND teachers will need to teach the whole curriculum, but most lessons (including core lessons like Maths and English) involve aspects of physicality, storytelling and singing. They have many opportunities for in-service training and teachers can specialise on different needs or teaching methods. You can work as a Support Worker in an SEND school without further training to gain some experience with pupils, but to be a class teacher you need Qualified Teacher Status from a course such as a PGCE.
Years of training: 1 year PGCE
Starting salary: £22,244