JEWELLERY (spelled 'jewelry' in the USA) is one of the oldest and most wide-spread forms of art, and a walk through any museum shows the importance of jewellery through the ages and across the world. Pieces of historic jewellery made from material such as glass, stone and bone date back hundreds of thousands of years, and today we adorn ourselves in gems, gold and silver. Jewellery design has developed a lot since the earliest examples, and we have now access to many different materials from stone to diamond, plastic to platinum. The methods of design and creation have evolved too: as well as physically drawing and crafting designs by hand, sophisticated CAD (Computer Aided Design) programmes allow designers to craft in complex detail and even print out jewellery in precious metals using 3D printers.
For those looking to study the craft of jewellery making, there are endless methods, materials and specialisms to consider, but there are also plenty of courses suited to different styles and levels. Here are some examples of the types of courses available for the modern jeweller.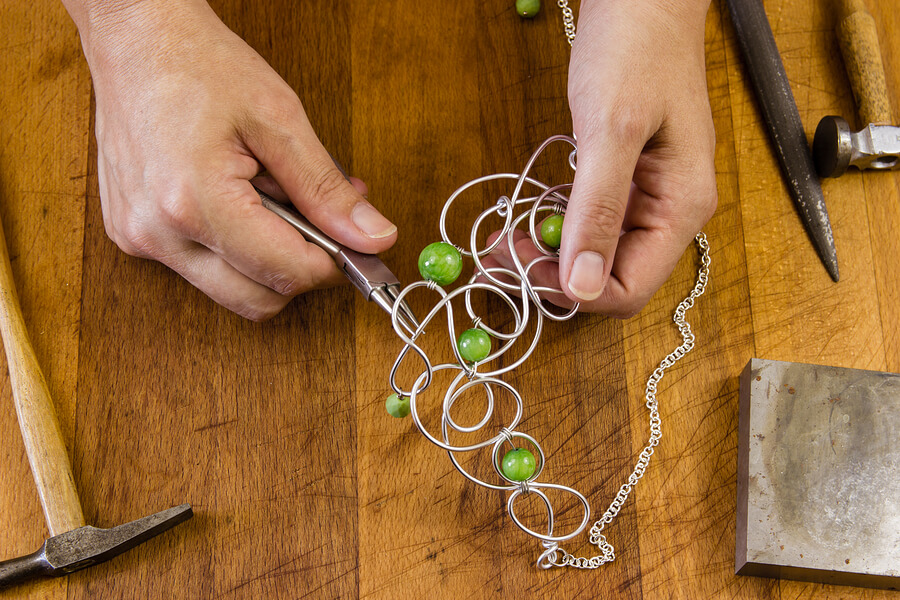 The Creative Crafter: Diploma Courses
A diploma is a good way to enter into jewellery making on a practical level. They are often shorter and cheaper than a full degree course, and will often be an entry-level course that requires no previous experience. Diplomas are therefore very good for those wanting to go from amateur to professional quality jewellery design and making, without a theoretical or analytical aspect.
Courses are often set up by professional organisations that specialise in jewellery craft, such as the one-year long Diploma in Creative Jewellery at the London Jewellery School, UK and the Jewelry Design & Technology Diploma Program at the Gemological Institute of America (GIA). These diplomas teach craft techniques and traditional skills such as glass fusing, polishing, wax carving, and stone setting, but different courses may have an emphasis on different aspects. For example, the London Jewellery School focuses of craft techniques such as traditional silverwork, whereas the GIA has a focus on CAD. Being able to create, render, and prototype designs using CAD software, and working with aspects such as 3D printers is very useful in the modern job market, and can be an interesting way of crafting items.
Some diploma courses also look at aspects of business administration, including understanding the challenges that come with manufacturing, and knowing how to make pieces within budget. This is very useful for anyone looking to set up their own jewellery craft or design business.
The Career Crafter: Undergraduate Courses
For those at an early stage in their career who have not had the chance to develop and expand the craft of jewellery making, an undergraduate course is a great way to widen horizons. A taught Bachelor's degree will cover a range of practical and theoretical elements that will lead into several different career paths related to jewellery design, and will also give a crafter an idea of the different methods, techniques and materials available.
Courses such as the BA (Hons) Silversmithing & Jewellery at Glasgow School of Art (GSA), Scotland or the BFA Jewelry course at Savanah College of Art and Design (SCAD) in South-East Georgia, USA, will introduce more advance jewellery techniques and art theories than a diploma. Universities like SCAD and GSA specialise in the creative arts, and focus on preparing students for professional careers post-graduation. They often have well-established partnerships with brands (such as SCAD's with Michael Kors Watches and Fossil) which will give students first-hand experience to develop a resume. Course structure often involves creating a portfolio of designs before graduation.
Modules such as Metalsmithing, and Stone Setting are common, and begin to teach the techniques and practical elements of jewellery craft. Other modules develop the skills for professional, high quality jewellery designs, and incorporates essential 2D and 3D computer software and design skills. Theoretical modules look at aspects such as colour theory and its application, as well as general creative thinking strategies. Advanced theory and analysis might also be an element of an undergraduate degree, with modules such as the Adornment, Identity and the Power of Jewelry module at SCAD, which looks at the communicative and cultural aspects of jewelry. An undergraduate degree is therefore a good basis for both practice and theory as a professional.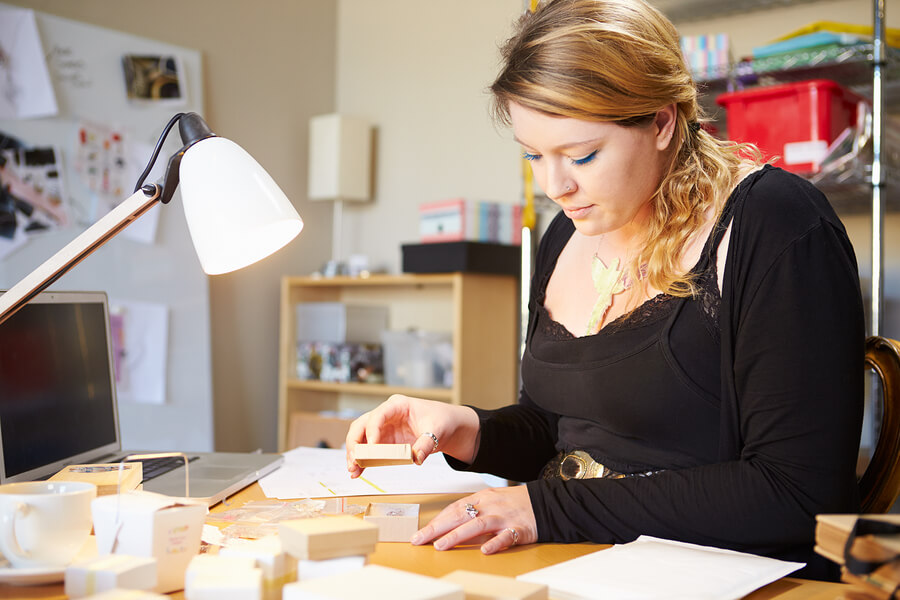 The Master Crafter: Master of Fine Arts Degree
The intensive study and research required for a Metalsmithing or Jewellery Design postgraduate course can develop the skills to create unique and beautiful items of jewellery as a fine artist, but it can also prepare a student for research and teaching-based roles. Courses such as the MFA in Studio Art at Indiana University Bloomington, USA and the Jewellery, Silversmithing and Related Products MA at Birmingham University, UK, offer a chance to design and create jewellery as a fine artist. This degree structure allows students to work as a fine artist in a studio, supported by a network of art professionals, whilst also having access to research and development opportunities. The student's creative work can take on a more individual form and develop a sense of style. Designs can be influenced by art history and culture, and styles can be developed through aspects such as fine metalwork as well as CAD.
Other aspects of such courses include the weekly critique of student's work from staff and other students, assigned readings, discussions and lectures, as well as special research projects in areas of interest. The final semester in these programs tend to be dedicated to creating, installing, and presenting a thesis in the form of an exhibition. Often held in a high-profile establishment, (the Bloomington course holds theirs at either the Grunwald Gallery of Art or IU Art Museum) this is a chance for students to showcase a collection of work to university students, professionals and potential customers. The students are often required to attend the opening and give a gallery talk about their work. This aspect helps to prepare for the professional world as a jewellery designer and artist post-graduation.
Want to study jewellery making, art, design, or fashion? Check out real creative university courses here, or go back to the Creative Industries page.