BOB Dylan, Judy Garland, the Coen Brothers...what do they all have in common? Minnesota. Minnesota often flies under the radar for non-Americans, but it shouldn't – especially not if you want to study abroad in the USA. For international students, Minnesota has some serious credentials, from having some of the country's best universities and liberal arts colleges to excellent quality of life. Its largest urban area, the Twin Cities, is also consistently rated as one of the best places to live in the United States, with a thriving nightlife and music scene that rivals even that of New York City's. With these 10 reasons to study in Minnesota in mind, it seems that the 'North Star' State should be famous for a whole lot more than the snow.
200 Universities
Minnesota has 200 universities, many of which belong to two major educational institutions: the Minnesota State Colleges and University System (MnSCU) and the University of Minnesota. The former includes 31 colleges on 54 separate campuses, and has a range of 4-year, technical and community colleges to choose from. By contrast, the University of Minnesota has 5 campuses but is widely recognised as one of the best public universities in the USA, particularly for Business, Engineering, Education, Medicine and, as we cover in this article, Law. Students in Minnesota looking for a more creative education can look to the state's prestigious liberal arts colleges, including Carleton College, ranked 8th in the country.
Healthy & happy
One thing that attracts people to Minnesota is its renowned quality of life, and this makes a tempting prospect for students too, especially international students leaving their home for the first time. The state of Minnesota is the third happiest state in the entire US, and the largest of the Twin Cities, Minneapolis, is often cited as one of the healthiest too. Students in Minnesota can enjoy excellent healthcare, low levels of stress and, if they are so inclined, the longest bike tracks in the country while there. Perhaps this focus on wellbeing is one of the reasons the famous Mayo Clinic, one of the best hospitals in America, was set up in Minnesota.
12,000 Lakes
The word 'Minnesota' comes from the Dakota word for 'clear blue water', which seems only fitting considering the state's absurd number of lakes. Why is this relevant for studying in Minnesota? Well, lakes and outdoor activities are a big part of Minnesotan life, with many people going to the lakes to camp, hike, and fish (an activity that 36% of Minnesotans love to do). The state also has a multitude of snow sports in the winter, along with some iconic wildlife including wolves, black bears, bobcats and the famous groundhog.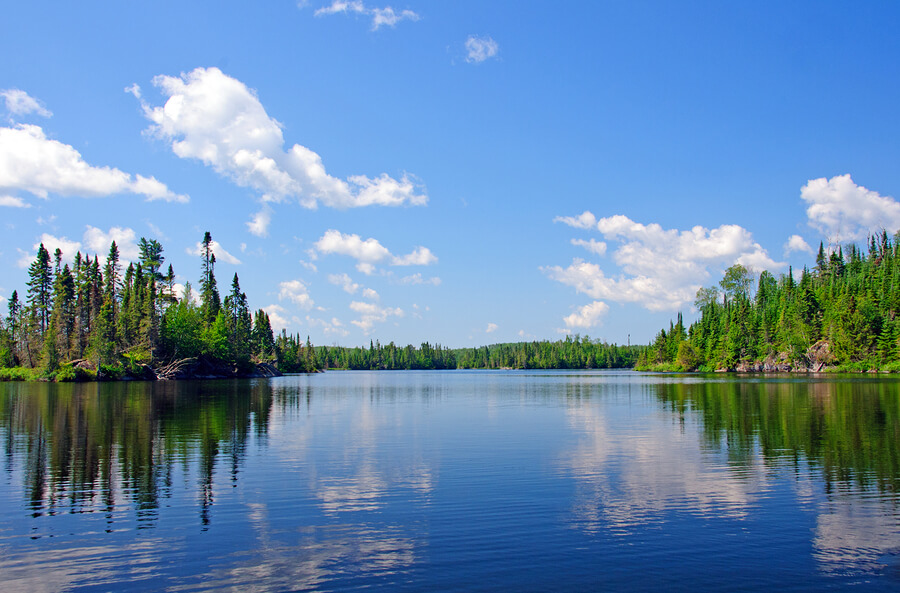 Indoor walkways
Put off by the thought of Minnesota's long winters? Fear not: in Minneapolis, they have a cunning solution. The Minneapolis Skyway is a network of indoor, climate-controlled paths and bridges that allow you to navigate the city without stepping foot outside for miles. Suspended above streets, the Skyway connects Minneapolis's shopping and entertainment districts. Perfect if you're missing the warmer climates of home while studying abroad.
Top companies
If you hope to study and then, circumstances permitting, work in the USA, then you could do a lot worse than Minnesota. Target, Cargill, Radisson Hotels all have their company headquarters in Minnesota, among many other major national and international corporations. Prospective international students will also be pleased to know that Minnesota's unemployment rate is below average for the United States, at 3.5% compared to 5% across the US.
The biggest mall in America
If shopping is more your thing, then studying in Minnesota will give you the perfect excuse: the Mall of America. This is the States' largest indoor mall, with over 400 stores ranging from Abercrombie to Victoria's Secret, plenty of restaurants, and the Mall has its own Nickelodeon theme park and Sea World aquarium. That's right – rollercoasters, stingrays and sharks inside a shopping mall. Considering Minnesota's cold winters, it makes total sense.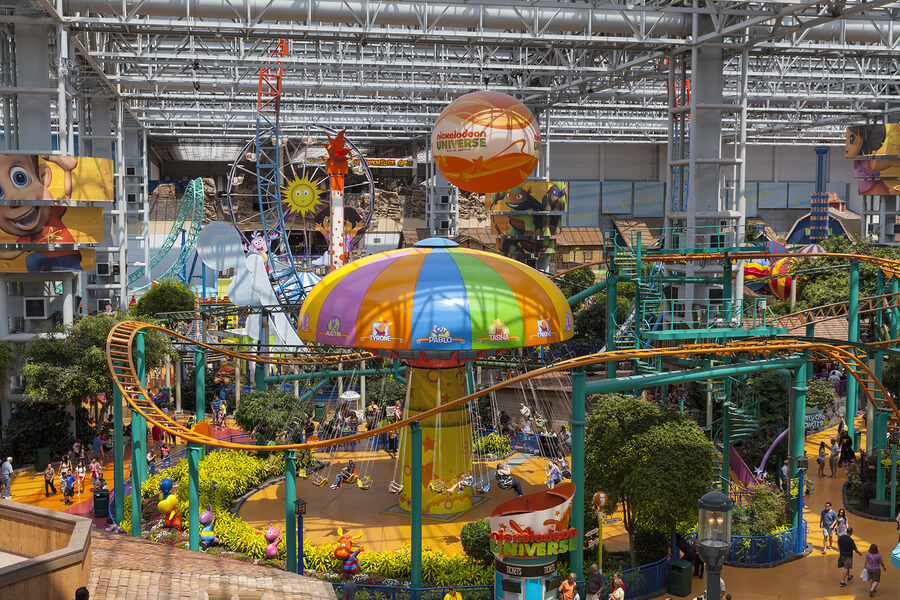 Smart citizens
Those interested in politics and activism will find Minnesota fascinating. Its people are highly politically active compared to other states, with around 70-80% of the population using their vote each election (compared to the national average of 61%). It has also been ranked as one of the most well educated states in the USA, with Minneapolis named the USA's most literate city in 2015 and over half the population possessing a degree.
Live entertainment
The American Midwest is sometimes generalised as being a remote, harsh land cut off from civilisation, but their cities are another story: huge, modern, and culturally rich. This is particularly true in Minnesota, where an appreciation of the arts is thriving. For example, 60% of Minnesotans take part in arts-related activities on a regular basis, and 95% believe it is an important part of education. Additionally, studying in Minnesota might give you the opportunity to attend the Minnesota Fringe Festival, a summertime celebration of the performing arts with hundreds of live events.
Big cities – close communities
Well over half Minnesota's students and general population live in the Twin Cities metropolitan area, but unlike other big cities, St Paul and Minneapolis are famed for friendly, welcoming atmospheres. It's a long-running joke that Minnesotans are 'Minnesota Nice', but if you're an international student this will make moving in all the smoother. Additionally, universities like the University of Minnesota have introduced some smart initiatives to promote good relationships; in their student accommodation they match students based on their interests, goals and preferences in what they call 'Learning Living Communities'. You can get an idea of what UMN is like in this video - check out the shuttle that connects the campuses!
And last but not least...the accent
Okay – this is unlikely to be on your priority list when deciding where to study in the USA. But, unlike many of the American accents we see on TV, Minnesotans have a distinctive and rather charming regional accent. It's thought to be influenced by the Scandinavian, Irish and/or Scottish heritage of many of its inhabitants, and is often the butt of jokes in the US.