ALBERTA: rugged, sprawling and characteristically Canadian. It is home to over 17,000 international students and is one of the major study abroad destinations in the country. But what makes people choose to study in Alberta above Ontario, British Columbia or Quebec?
Speaking to Kate and Tiffany, who both studied in Alberta, I'll be looking into the 10 reasons people travel from all over the world to get their degree in the Canada's own 'Wild West'.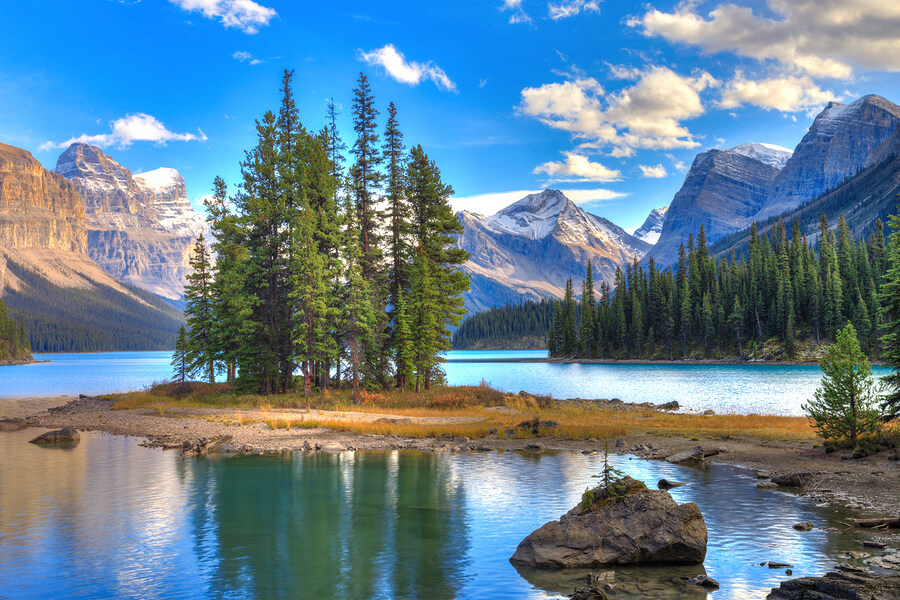 Universities
The University of Alberta is the region's highest ranked university, with the second-highest student population in Canada and a reputation for quality research. There are many more excellent places to study in Alberta, though, thanks to Canada's top-notch education system. Technical, vocational and art colleges can give you a tailored course that prepares you for your chosen career. For example, the Northern Alberta Institute of Technology (NAIT) offers courses in Machine Theory and Web Design, and Athabasca University specializes in distance learning.
Kate: 'Calgary has great universities, like Mount Royal and the University of Calgary (U of C) […] U of C has underground tunnels that connect all the buildings, which is a pretty amazing way to avoid winter while still attending your classes. Mount Royal has only recently been upgraded from a college to a university, which I loved because it seemed so much more down-to-earth and approachable.'
The Canadian Rockies
3 million people visit the Canadian Rockies each year, and with good reason. The northern section of this continent-long mountain range is home to some truly spectacular scenery, including the world-famous Banff National Park and Lake Louise. From Calgary, the Canadian Rockies are at the most 90 minutes away, making it easier to tick this once-in-a-lifetime trip off your list. This proximity also means outdoor activities like skiing and snowboarding are part of the Alberta lifestyle – perfect for adrenaline junkies.
Kate: 'There are 10 ski resorts within 5 hours driving of Calgary, including one that is actually within city limits. There are a number of stunning provincial parks, one of which is again within city limits. There are also lakes to swim in and boat on, including the reservoir (yup – within city limits!) and plenty of sporting facilities (many of them Olympic). So if you're active and love being outdoors, Calgary is a great place to live.'
Industry
Tiffany: 'What attracts people to Alberta is generally one of two features: wild outdoors or oil.'
If you want to study oil or gas engineering, Alberta is one of the best places you can choose. Its oil sands are a cornerstone of Alberta's economy, and though oil prices fell dramatically last year, as of March 2016 things are picking up at an unprecedented rate. As for other industries, prominent career options include agriculture (half of all beef produced in Canada comes from Alberta), forestry, manufacturing, tourism and finance, and there are growing opportunities in information and communications technology too. This year Alberta had 19,000 new jobs added – accounting for over half the nation's job growth.
Warm welcome
One pervasive stereotype about Canadians is that they're really nice, and like most stereotypes this isn't always true. But, in Alberta, this reputation is potentially an accurate one. Calgary, Alberta's largest, city has a high number of volunteers; 71% of the city's residents volunteer for 15 hours a month, and 76% do so because they want to give back to their community.
Kate: 'People sometimes call Calgary the Texas of Canada because of its western cowboy roots and its links to the oil and gas industry, but also because of its so-called 'western hospitality'. When I was younger, Calgary was a really friendly city and I loved how people always said 'hi' when they passed you in the street.'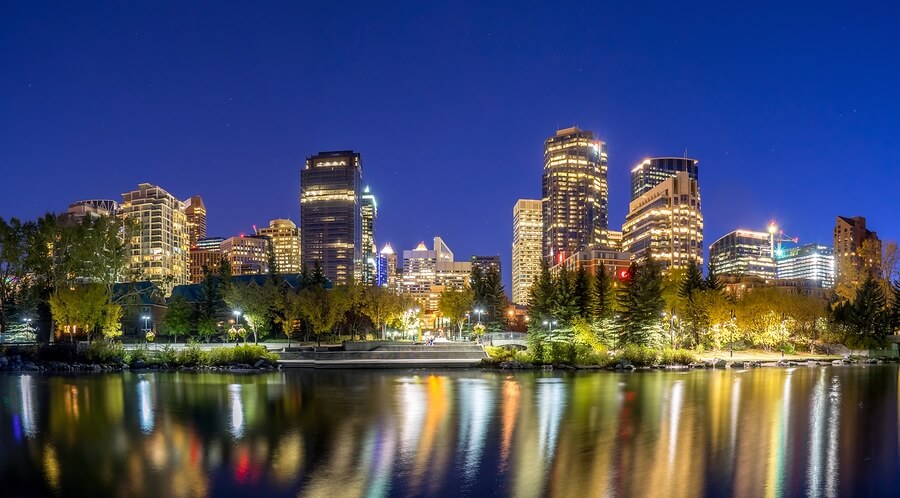 Frontier history
Kate's reference to Alberta's 'cowboy roots' comes from the fact that Alberta is deeply influenced by its colonial history, from its fascinating First Nations population to cattle ranching. Evidence of this history is dotted all over the province, making it a great place to study Canadian and North American history or anthropology. And, if recent history doesn't interest you, you can go back a bit further and check out Canada's largest collection of dinosaur fossils at Drumheller.
Youthful cities
Calgary has a youthful as well as friendly population – the youngest in Canada, in fact. This is great news if you want to study somewhere vibrant and energetic. The average age of Calgary is 36, with 41% of Calgarians between 20-44 years old. Edmonton and Lethbridge are also exciting student cities, with plenty of music, sport, nightlife and numerous festivals.
Chinook winds
We're going to be straight with you: Canada is cold. In the winter, students in Alberta can expect snow, and lots of it, for quite a few months. But, once the novelty of this wears off, you can also join other Canadians in wishing for the Chinook winds. As Kate puts it:
Kate: 'Alberta has some pretty long, and snowy, winters. "Chinooks" help to break up these long winters, but they don't happen in all Canadian cities. These warm winds come over the mountains from the Pacific Ocean and can rapidly turn a cold spell into a few days of balmy relief; Calgarians can be seen running around in shorts despite the lingering snowdrifts.'
This gives Alberta something of an edge over other Canadian provinces, as these unseasonably warm winds don't happen anywhere else. Often, the Chinooks raise the temperature from below freezing to 10-20 degrees Celsius, melting deep snow in a matter of hours.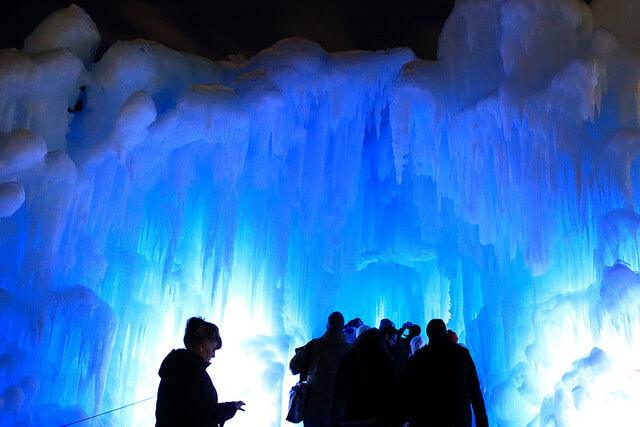 Ice castle
Of course, one of the perks of snow is that you can build stuff: snowmen, igloos, angels. In Edmonton, though, they've surpassed all expectations. Each winter students can visit a real-life ice castle, complete with walkways, towers and slides. 5,000 icicles are 'farmed' for the ice castle every day, and at night, you can see the castle lit up from within.
Low cost healthcare
Canada is known for having great healthcare, but in Alberta international students can be eligible for something called the Alberta Health Care Insurance Plan (AHCIP). The AHCIP, which is publicly funded, covers Albertan residents for almost all necessary medical care. If you have a study permit or plan to live in Alberta for 12 months or more, you can apply to get it as a foreign student. This means that if you get ill, injured or need advice, you won't have to worry about how much it costs while you study in Alberta.
You can surf, swim and ride rollercoasters - indoors
We knew North American malls were big, but West Edmonton Mall takes things to the next level. It contains 800 stores, with two hotels, a concert hall, ice rink, theme park and water park all under one roof. The water park has a surf simulator, too. How cool is that?!
Still can't decide where to study in Canada? Check out our guide to the four most popular provinces for international students.