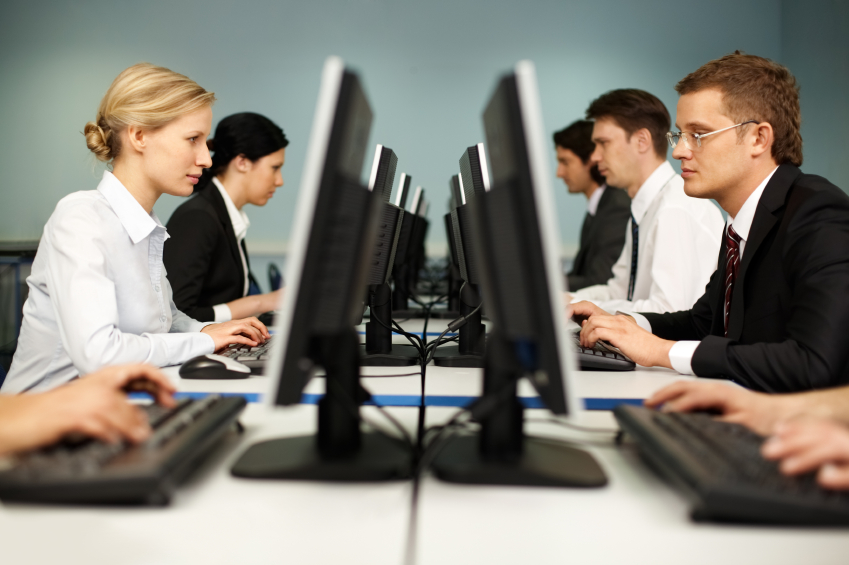 1. Microsoft Scholarships – USA, Canada or Mexico
Microsoft currently offers four different scholarships to college students wishing to pursue a career in computer science and who have achieved a minimum 3.0 grade point average (GPA). Final candidates are selected on their displayed interest in the software industry, their commitment to leadership and their financial need. The scholarships cover up to 100% of tuition fees for one academic year.
To be eligible, you must be enrolled full time in a four-year bachelor's degree program at a college or university in the United States, Canada, or Mexico at the time you submit the application.
2. School of Computer Science Undergraduate International Scholarships - UK
All international students whose fees are not paid by a sponsoring body are given these scholarships at the University of Birmingham's School of Computer Science, recently ranked the best in the UK. The highest-achieving students will receive the highest rewards. All eligible students will receive the Entry Bursary of £1,500 per year. But students whose performance is judged to be excellent will receive an additional Excellence Scholarship of £1,900 per year, bringing their total to £3,400 a year. So, the highest achieving students could receive a total £13,600 discount off their tuition fees over a four-year degree. To attain this award, students must continue to perform at First Class level (achieving at least 70% each year).
3. School of Computer Science and Information Technology Scholarship – Australia, RMIT University
This is a scholarship offered to international students available at undergraduate or postgraduate degree level and gives a one off payment of AU$5,000 towards the tuition fees. Only applicants who meet the academic requirements will be considered, with a score of 75% or above needed in their previous studies.
4. The Google Anita Borg Scholarship – Worldwide (across 5 continents)
This scholarship aims to help women succeed in computing and technology and is awarded based on academic background and demonstration of leadership. Recipients will receive a $10,000 award for one academic year and are invited to attend the Annual Google Scholars' Retreat in Mountain View, California.
5. Asidua Scholarship Programme – UK
Asidua, a c offers a package scholarship worth up to £25,000 for students studying computer science at universities near its offices in Belfast (Northern Ireland) and Solihull (near Birmingham).
These are the University of Ulster and Queens University in Northern Irelena
as well as the opportunity to gain industrial experience with Asidua's offices in Belfast (Northern Ireland) or Solihull (near Birmingham in England). Students get to work with ICT professionals and gain real life business experience. On top of this, paid summer and year out placements are guaranteed as part of the programme.
£1,000 bursary twice a year for each year of your degree.
6. Macedonian Government Undergraduate Scholarships for Foreign Students - Macedonia
There are 25 scholarships available for international students from over 50 countries with an added 15 for students in the USA. The scholarship covers full tuition fees, visa and residence permit fees, a monthly allowance of 5000 MKD (approx. €82), accommodation and food at the university, as well as return air fare from the applicant's home country. The scholarships are eligible to outstanding students up to the age of 22. The application deadline is 1st August, 2014.
7. ESA Foundation Computer and Video Game Scholarship – USA
Created to assist women and minority students, this scholarship program helps students wanting to pursue careers in Computer and Video Game Arts. The program is offered for full time undergraduate study at colleges and universities in the USA with accredited four year courses. Around 30 scholarships to the total of $3000 each are awarded annually, split between 15 high school seniors and 15 current college students.
8. The City University London Computer Science Scholarships (Master's Degree) – UK, London
UK and EU applicants are eligible for these scholarships worth £2,000. These particular scholarships are limited and therefore often offered on a first come, first served bases. Applicants are automatically considered for a scholarship as part of their application process and should normally have a first or upper second class UK honours degree.
9. Bob Doran Undergraduate Scholarship in Computer Science – New Zealand, University of Auckland
Although the University of Auckland offer numerous computer science scholarships, this one specifically supports final year graduates who plan to continue their work on to postgraduate study. Selection is based on academic achievement and the student's potential to contribute to the field of computer science. Recipients are awarded $5,000 for one year and applications must be submitted by 31st July.
10. Trudon Bursary for South African Undergraduate Students – South Africa
This scholarship supports South African second and third year university students who want to further their employability in the field of informatics and computer science. Criteria for the bursary are based on financial need and academic potential though preference is given to African and Indian students. The bursary covers registration and tuition fees, book allowance and residence fees. Online applications can be made every year in October.

Photography: Slideshow image by Mark Poppleton