NUS research published today shows that almost half of last year's UK graduates live with their parents six months after graduating and are struggling with their tuition fee debts. UK graduates of 2015 were the first to be saddled with £9,000 tuition fees per year. Although it doesn't need to be paid off until they earn enough money to do so, it is still giving people worries about their future. Take a look at the places where you can avoid student debt by getting a free or low cost degree!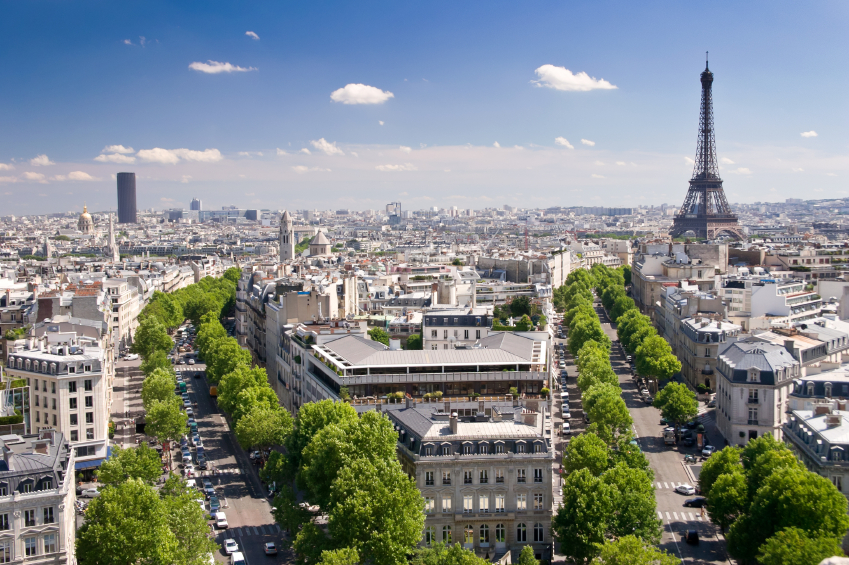 1. Germany
Germany abolished tuition fees in 2014 so there are no tuition fees at public universities across the country. This is just for undergraduate courses and postgraduate ones do have a cost depending on which uni you go to. Click here to find the right degree course for you.
2. Greece
All students from within the EU or EEA are eligible to do an undergraduate degree at a public university for free. Even for non EU students tuition fees are dependent on the course but average at €1,500 per year. Bargain! Find out more here.
3. France
Although not as many universities in France offer free degrees compared to Germany, many of their courses are extremely cheap. Some charge a mere €190 for a whole year, though this depends on the subject you want to study. Still, in comparison to the UK this is amazing!
4. Nordic countries
Norway, Denmark, Sweden and Finland are known as the Nordic countries and most of them offer free education. In Finland you might not need to pay a penny for your degree but be aware that non European students may have to part with some cash. Norway offers free undergraduate programs if you can speak the language well but there are many free postgraduate courses that are taught in English. If you're an EU or EEA citizen you'll be entitled to a free undergraduate course in Denmark and Sweden.
5. Austria
For EU and EEA students the first two semesters of your course will be free, with a fee of €363.36 per semester afterwards. For those who aren't from a European country you can study for €726.72 per semester which is still great value! For more info click here.
6. Czech Republic
If you speak Czech you can study at any public university for free, but if you want to study in English you would have to pay up to $15,000 per year depending on which course you pick. Many courses are $1,080 per semester.
7. Argentina
Argentinian students have access to free university degrees, but don't despair if you're not from Argentina as you only have to pay a small fee to enrol, so it's still worth it! Even to study at a private uni is reasonable, at only $5,000 per year!
8. Spain
Again those lucky European citizens can go to uni for free in Spain which is great. At public universities international students also get a good deal. You would only have to pay between €680 and €1,280 per year for a bachelor's degree. Find out more here.
9. Belgium
There are different communities in Belgium with different languages so prices for degrees vary. Prices can range from hundreds to thousands, unless you're European, so it's best to look into this in further detail if you want to study here. Click here for more info.
10. Italy
Italy is the odd one out in this list as it charges the same for EU citizens as it does for international students. Fees range from €850 to €1,200 per year for public universities, though private ones will charge much more.
If you manage to get a place on a free or cheap degree then lucky you! You just need to do some research on the living costs of the country you want to go to, to make sure you don't end up spending all your spare change on expensive rent or food.