ISTANBUL Bilgi, one of Turkey's premier universities, is leading the way in supporting young social entrepreneurs who are driving positive changes and impact for their communities.
Everyone knows someone who's ambitious to make the very best of their career, whether that be for social status, money or a sense of achievement. But how many people do you know whose main goal is to have a positive impact on those dearest to them in their own community?
Istanbul Bilgi University has put support in place to make sure these special people, true social entrepreneurs, have the means to make the biggest positive impact possible with their idea.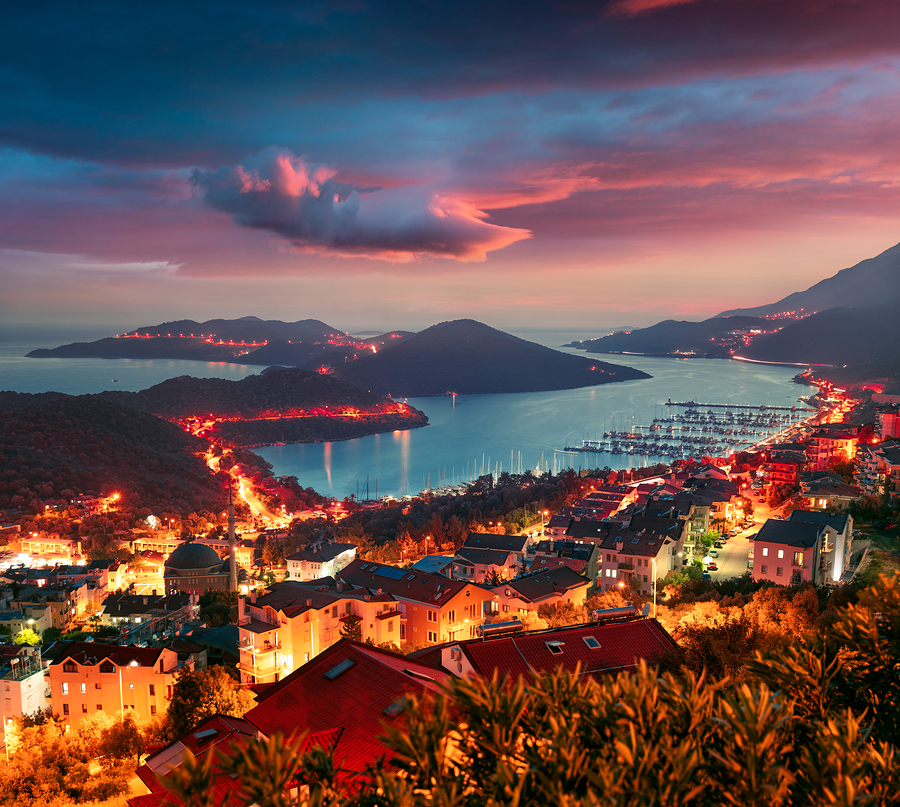 What inspirational ideas are being supported by Istanbul Bilgi University?
Istanbul Bilgi has supported young social entrepreneurs who are helping to remake Turkish society by not only using rich fabric of the country's existing communities and their traditions but also engaging with modern skills needed to keep the Turkish workforce among the most competitive around.
Ayse Damla Iseri, for example, founded demgoodcoffee to help build bridges between the hearing community and Turkey's deaf community, by building on the traditional interactive space many of those in Turkey use every single day: drinking coffee together.
"We discover innovative and sustainable new solutions with the help of the coffee shop network." - Ayse Damla Iseri, demgoodcoffee
28-year-old Iseri is building on one of the strongest coffee cultures on the planet, which is well known for not only its central role in Turkish society but also the unique techniques used to prepare traditional Turkish coffee.
Kadir Can Kirkoyun, aged just 19, has taken a different route to making an impact in Turkish society. By harnessing coding and programming languages and then blending learning with immersive experience, his social enterprise Scode seeks to provide a motivation-rich environment for those wishing to learn code and programming, meaning those learning have a far better chance of succeeding and mastering a truly 21st Century skill set.
The list of different positive ideas being put into practice for the benefit of Turkish communities doesn't stop there, though: among the 2017 award winners, there are ideas at work including everything from enterprises to make theatre more accessible to everyone to organic farming schemes.
International network access for Turkey's young social entrepreneurs
And it's not just Istanbul Bilgi who are helping these amazing young change-makers to make positive impacts on their communities. The International Youth Foundation, Laureate International Universities and the Centre for Social Innovation Turkey are also helping to make these social enterprises successful.
"A key way of encouraging youth development and advancement is supporting young people's ideas and ventures in strategic and meaningful ways." - Douglas L. Becker, CEO Laureate International Universities
Douglas L. Becker of Laureate International says that the Bilgi scheme offers the opportunity to build proper strategic pathways and meaningful development for young people to make sure their idea goes all the way to having a positive effect in reality: "A key way of encouraging youth development and advancement is supporting young people's ideas and ventures in strategic and meaningful ways."
William S. Reese, CEO of the International Youth Foundation, believes that positive stories encourage younger social entrepreneurs to take action in ways that negative stories don't: "While negative news stories capture people's attention, it's positive stories that motivate them to take action."
You can visit our profile of Istanbul Bilgi University here.