THE Booker Prize, which looks for the best original novels written in English and published in the UK, has become one of the most highly acclaimed awards in literature. Last week saw the announcement of the 2016 shortlist, and six authors' lives changed. The shortlist is always highly anticipated, with bookmakers even taking bets on who will win the grand prize. The winner receives £50,000 – one of the largest prize funds for any literary competition – but most importantly they are internationally admired and will undoubtedly see an increase in book sales. Previous winners include Salman Rushdie (for Midnight's Children), Hilary Mantel (who won twice with her historical dramas Bring up the Bodies and Wolf Hall) and Aravind Adiga (The White Tiger).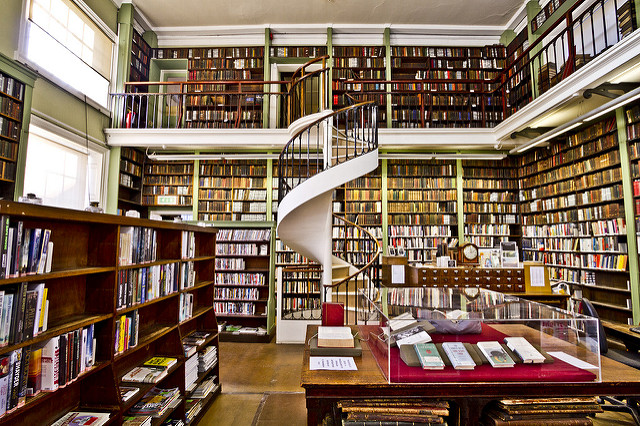 The Booker Prize has had many controversies in the past: previous years have seen accusations of favouritism, last minute decisions by the judges, authors refusing to attend the ceremony and judges threatening to walk out because they didn't like a book! But one of the biggest points of contention in recent years is the fact that American authors are now included in the prize (previously it was only open to Commonwealth, Irish, and Zimbabwean citizens).
There have been fears among some critics that this will limit the type of writing that is chosen – after all, America is such a big country that there is a slight risk of all the authors coming from there – but this year's shortlist doesn't seem to have suffered from that. Two of the authors are American, but two are British and two are from Canada. And no matter where the authors are from, their settings and characters cover many genres, countries and nationalities. We take a quick look at this international reading list.
Eileen by Ottesseh Moshfegh
Set in New England, America, Eileen is essentially a twisted thriller. The main character, Eileen Dunlop, is a disturbed young woman caught between family duties, a day-job as a secretary and fantasies that would take her away from her life of drudgery and self-loathing. The dark setting for this tale is a boy's prison in wintertime, allowing for a range of interesting characters, including handsome prison guards and charismatic counsellors.
The Sellout by Paul Beatty
On the opposite side of America, and on a more humorous note, Beatty's book is difficult to pin down. Set in a version of Los Angeles, it encompasses such aspects as racism, the ethics of psychological studies and the possibility of reinstating slavery in America. It is an extended 'what if…' scenario that takes a satirical look at the USA, with a first person narrator that grows marijuana and watermelons.
Do Not Say We Have Nothing by Madeleine Thien
Canadian author Thein uses her home country as a starting-point (or end-point) to look at the recent history of China. When a 10-year-old girl and her mother invite a relative from China into their home, they hear about the woman's family, from the famous teahouses in 1940s to the Beijing Demonstrations in 1989. Within this epic story is the personal struggle of three musicians, who find companionship in both Western music and Chinese art.
His Bloody Project by Graeme Macrae Burnet
Based on real events, His Bloody Project is a murder mystery set in a small Scottish village in the 1860s. The story will possibly introduce a lot of readers to some aspects of Scottish culture – including the world of crofting, a traditional form of farming found in the Scottish Highlands even today. It is also impressive that this book has found such recognition, as it comes from a very small publishers, Saraband, run by two people in Glasgow.
All That Man Is by David Szalay
The book works as nine separate stories about different men at different stages of their lives, and in different countries. The book takes the reader on a journey across Europe, from the centre of Berlin, via the suburbs of Prague, to a touristy hotel in Cyprus. Szalay interestingly uses the idea of being away from home – something Student World Online knows a lot about – to explore what it means to be a 'man'.
Hot Milk by Deborah Levy
British author Levy explores the relationship between a mother and a daughter as they try to find the reason for the mother's unexplainable illness. Set in a small Spanish fishing village, but with characters that have routes in Greece and England, the story encompasses a number of different cultures as both visitor and native. The desert setting, and close living quarters, test the mother-daughter relationship to breaking point.
Related articles: 3 Routes to an International Publishing Career and Real Writers with Creative Writing Degrees.