THE time you spend studying abroad will be the best time of your life. That's what everyone says, anyway, but the pressure to live up to this isn't always easy.
Studying abroad is great, and it is exciting, but it is also incredibly overwhelming. The stress of slotting yourself into a new culture, learning the language, making new friends and familiarizing yourself with different style of teaching will come as a shock to everyone. It's this shock that can sometimes make the 'time of your life' seem slightly lonely, out of place and scary. Without the right care, it can have an impact on your health.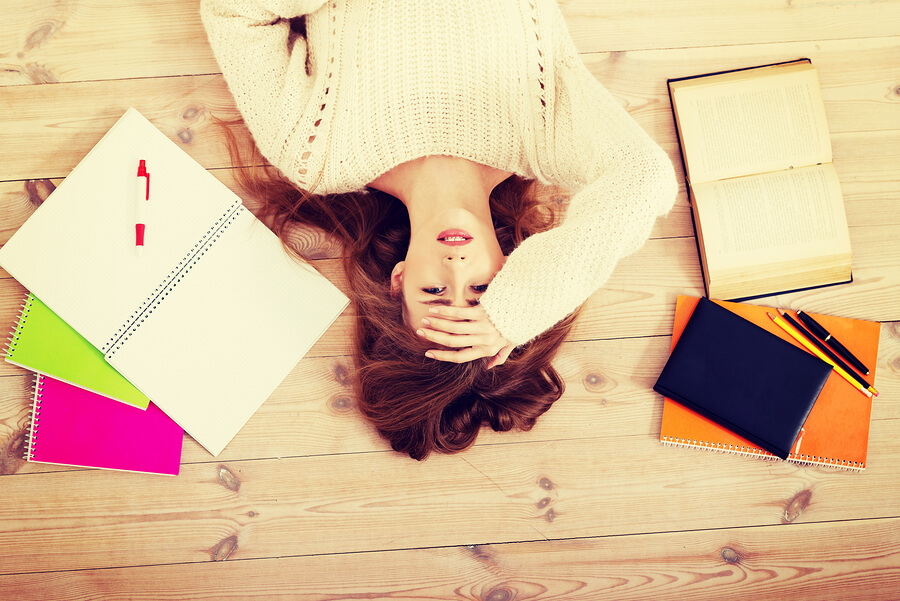 An invisible illness
Mental illness affects 450 million people worldwide. Its presence in current affairs and politics makes it a topic that can't be ignored, though it is still a subject many still feel uncomfortable talking about. In the UK, the stigma attached to mental illness has lessened and access to support and treatment is easier than it has ever been before. But the same cannot be said for the rest of the world. Only this week, The Guardian published an article claiming that in China and India millions of people are left without mental health support or treatment.
What does this mean for international students?
The National Union of Students (NUS) have collected data showing that 1 in 5 students suffer from mental health conditions, including depression, anxiety and eating disorders. The Guardian reports figures that are even higher, with 78% of students experiencing mental health problems in the past year. Despite this, mental health amongst international students is a relatively untouched subject and Erasmus, one of the largest international study organisations, does not ensure that mental health support is available in their participating universities. This means that many international students are without professional support.
Why does this happen?
University is a huge leap from compulsory education; it's a new routine to get used to, a new social environment to explore and the need to learn how to 'adult' without mum and dad. If you're lucky to live in country where mental health support is readily available, the overwhelming situation that you are thrust into may seem slightly less daunting. When you study abroad, however, you have to go through this again, but in a foreign environment.
"Based on my experiences, it's harder to get mental health services abroad,' says Sherry, a student from California. "In Brazil I worked with a high school, and was unaware if they had mental health services available, even for their students. If I were to feel the need to use mental health services, I would have asked my program directors who did not have credentials."
Claire, an Irish student currently studying in Spain, gave a similar response: "I actually know nothing about getting support while I'm here. I know how to go about it in Galway (my home university) but here I'm a bit clueless."
Why is it harder to find help abroad?
One reason could simply be that some countries don't provide the same services as your home country, due to financial factors or lack of professionals in the field. But this isn't the only obstacle; sometimes it is difficult to know what to do in a relatively unknown environment.
"The main factor for me to not utilize mental health service abroad would be language barrier and stigma," Sherry says. Talking about how you're feeling in your second, or third, language is incredibly hard, and sometimes it may feel like too much hassle, especially if you know that you only have to stick it out for another few months.
For international students, if often seems easier to ignore the situation than to speak out: in fact, more than 50% of students with mental health conditions don't seek help. But, while keeping it hidden may seem like a solution, it will actually make things worse. Without the safety net of your life-long friends, family and native language, it could become a burden with a downward-spiralling effect.
However, hope is not lost. While access to help and support is harder when you're abroad, there are always things that you can do for yourself, or for a friend. Contact your residence abroad office at your home university. They can advise you on the best way forward, help take some of the pressure off you and put you in touch with someone nearby who you'd be more comfortable talking to. You can also ask for a tutor visit - make use of these and bring up any queries or problems you're facing. While it may seem hard to access help abroad, your home university will help.
"Mental health is something that should be taken into more consideration, because it's not until you leave that you realise how big a step it is, even for someone who already lives away from home," says Claire.
Studying abroad has its ups and downs, and will be more of a challenge for some people than for others. All international students need to be aware of how big a part mental health can play on your year abroad, even if it's just being observant and noticing when a friend is in need. The time you spend abroad can be the best time of your life, and knowing you got through it at the end will be better still.
Learn more about student mental health with these 7 proven ways to reduce stress at university.