DO YOU want to continue your academic journey after you undergraduate degree? Or do you dream of travelling or living in a different country?
If you are a citizen of a commonwealth country then both of these things could be an option and it could even be free…
The Commonwealth Scholarship and Fellowship Plan offers funding for a limited number of students wishing to study a master's degree in a commonwealth country that is not their home country. Funding is full and includes tuition, a living allowance, a return flight and arrival allowance. The scholarships are available for master's courses only.
The plan is unique in its aim to provide varied, fully funded, master's opportunities to students from a variety of commonwealth countries. The fund supports universities in low to middle income countries across the commonwealth. For many students from richer and more developed countries the opportunity to study at different universities offering a broader range of experiences and subjects is invaluable and may not be possible without these scholarships. Since the programme began over 30,000 students have benefitted right across the commonwealth. The plan aims to promote academia and intellectualism at the highest level.
Who is eligible?
Anyone who is a citizen of any commonwealth country apart from the one they are wishing to study in. A full list of commonwealth countries is available here. Applicants must already have, or be on track to receive, at least a 2:1 in a Bachelors undergraduate degree to qualify for the scholarship.
The aim of these scholarships is to provide funding for intelligent, talented graduates who will be likely to go on to be influential leaders, scholars, teachers and researchers.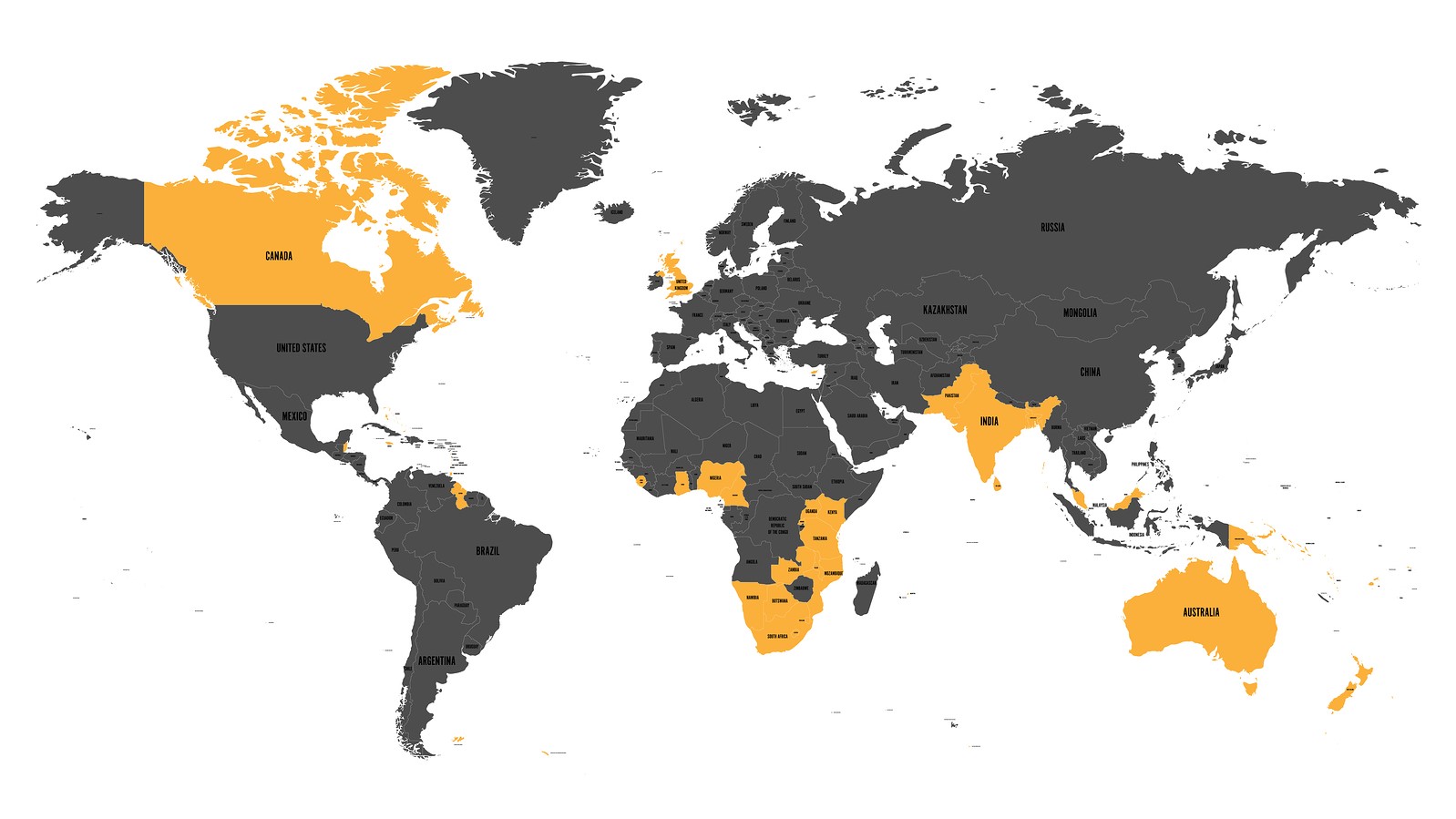 What is available?
A number of scholarships are made available throughout the year to a number of different universities in various commonwealth countries. In 2016, scholarships were awarded to students to study in Ghana, Trinidad and Tobago, South Africa, Pakistan, Kenya, Cameroon and Jamaica amongst others (acu.ac.uk) Previous students have studied master's degrees in anything from Criminology to Economics to Molecular Immunology through this scholarship.
Currently there are four scholarships available in South Africa and two in Sri Lanka with closing dates very soon (if these may be of interest to you then visit the ACU website as soon as possible). Others have been available so far in 2017 and more will come available with varying start dates as the year progresses. If you are interested in these scholarships then keep an eye on the website for updates that may be of interest to you. Currently the subjects on offer include Business Administration, Molecular Life Sciences, Food Security and Invasion Biology at a number of universities in Sri Lanka and South Africa.
How to apply
Prospective applicants are required to fill out an application form in as much detail as possible giving details about interests, work experience, academic achievements and passion for the subject.
What else is available?
If you are from a developing commonwealth country then you may be eligible for other scholarships for further education including studying in the UK. Other opportunities for students from developing commonwealth countries are available including support with PhD's within the UK.
Bursaries are available for medical students currently studying within the UK to spend a term abroad in a commonwealth country. The bursaries are available up to £500 and more information can be found here.
Grants are also available for those in the early stages of their academic career: more information about these are available here.
What are you waiting for? If you are eligible and further study is what you're after then check out this opportunity right now - academic excellence and adventure could be just around the corner for you.
If you'd like to find out more about some Commonwealth countries, head to our Places section to discover more.