HELLO, my name is Chidinma Okorie from Nigeria and I am currently studying International Relations (MSc.) at Loughborough University. My decision to gain a master's degree in International Relations was spurred by my desire to enhance my understanding of international politics and global interactions: I thought that a master's degree in International Relations would offer me a broader perspective on understanding and analysing global politics.
As soon as I made up my mind to study International Relations, I decided it would be in a UK university, because I had learnt that the history of International Relations as an academic discipline started at the University of Aberystwyth in the United Kingdom. Eventually, I decided to come to Loughborough University because it was the university that met my expectations.
As an international student desiring to study International Relations I had certain expectations, which included: conducive environment for learning, good quality education, warm, welcoming and professional staff, great student experience, and funding – yep, I got a full-tuition fees scholarship towards my master's programme.
One of the many reasons I love it here at Loughborough University is because of the experiences and opportunities available for students to develop their skills during the period of their education. I made up my mind to make the best of the wealth of opportunities that Loughborough offers me, as these opportunities have been created for me to have the best student experience.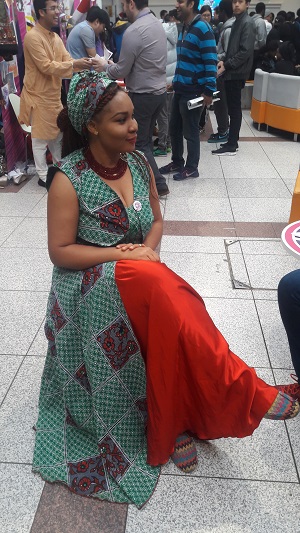 First on my priority list, of course, is my academics, as that is what brought me to Loughborough in the first place, and I dedicate a huge amount of time to it. Additionally, I am involved in co-/extra-curricular activities through which I have gained experiences outside my academics, as I am aware that the thing most, if not all, employers seek in an employee is a combination of academic qualification and relevant work experience.
Some of the extra-curricular roles I have taken on include: Welfare and Diversity Representative for John Phillips Hall, Loughborough University; International Team Helper for the International Office at Loughborough University; Student Blogger for Loughborough University, among others. For instance, as the Welfare and Diversity Representative for John Phillips Hall – which is my hall of residence (the postgraduate-only hall on campus) – I have had several opportunities to work with friends and colleagues in organising events and getting students involved in related activities. I have, through these opportunities, built a network of friends and colleagues with whom I collaborate and share opinions that have collectively contributed to my postgraduate experience.
It has been nine months into my programme in International Relations (MSc.) and, recounting my student experience in retrospect, one of the greatest impacts it has made in my life is the expansion of my intellectual scope, which, invariably, has improved the quality of my intellectual resources. I am now, more than ever, aware of my skills and competencies – which I have gained, applied and developed through a spectrum of academic and co-/extra-curricular activities that I am engaged in – all of which have contributed to my personal development.
My programme in International Relations (MSc.) (which, by its composition, is multi-disciplinary) has exposed me to a wide range of perspectives from which I can understand and analyse international politics and global issues. As part of the programme structure, I visited the European Commission and other organisations in Brussels, Belgium, during which I experienced the theories I had learnt in my lecture periods applied to real life issues. The things I have been taught in my 'International Politics: Policies and Issues', 'International Relations Theory', 'Comparative Foreign Policy', among other modules, now make more sense to me, following my interaction with policy makers and advocacy groups in Brussels. I must confess, my trip to Brussels is the best part of my degree yet.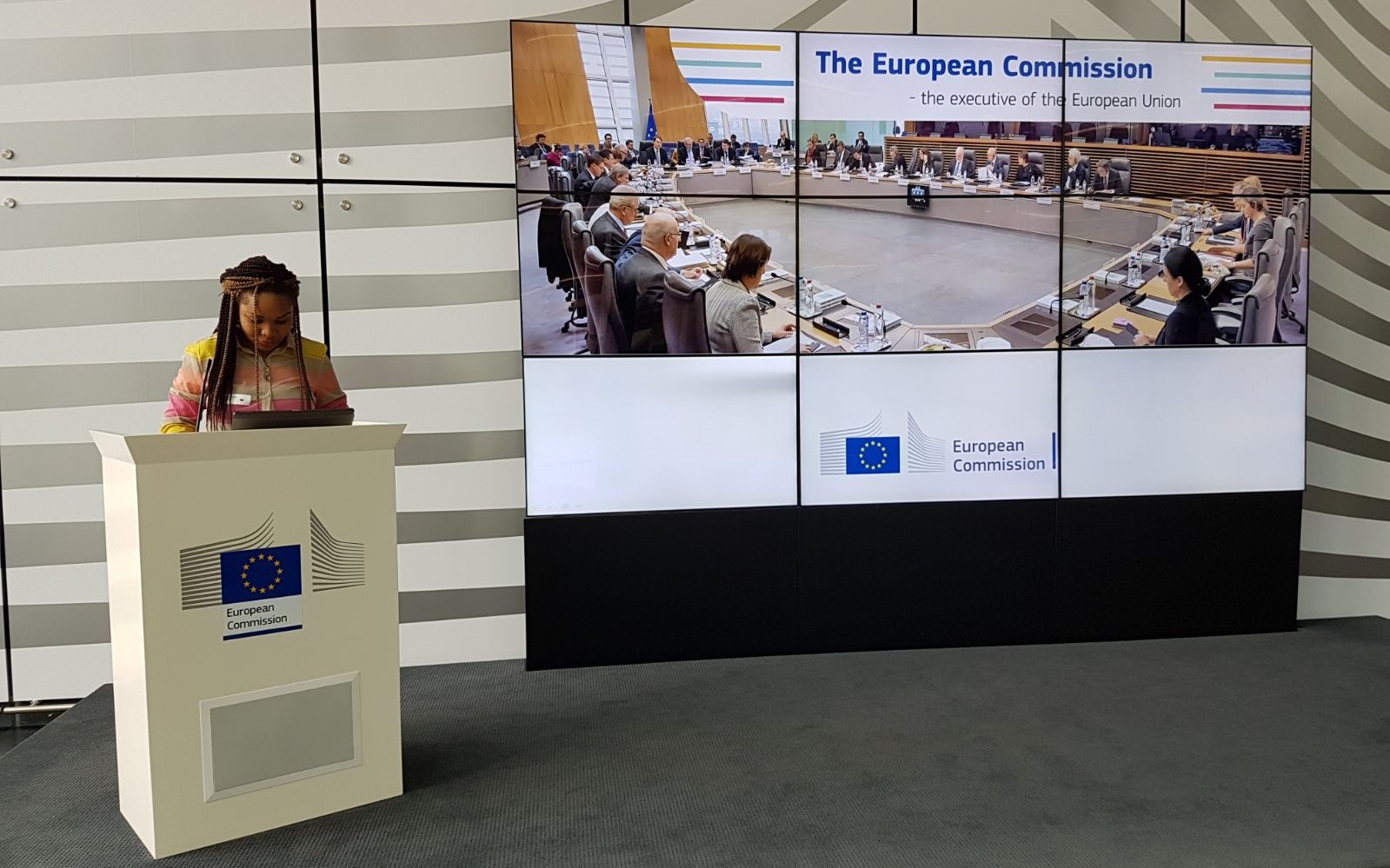 All of these sum up my definition and description of a great student experience and for this, and many other reasons, I am proud of my decision to study at Loughborough University.
If Chidinma has inspired you, be sure to head to the Loughborough University profile to find out more and request information.