Our editor Nina Napier was an undergraduate student in Manchester and reflects upon the devastating terrorist attack that occurred on the 22nd May 2017. Here she explains what Manchester means to her and why she believes that her student city is still one of the best.
Twenty two people were murdered at the MEN arena during an Ariana Grande concert on Monday 22 May 2017. The city, the country and the world, is in mourning. For such an atrocity to have happened to young people and their families is simply unbearable – and it breaks my heart a little more that it was in my student city.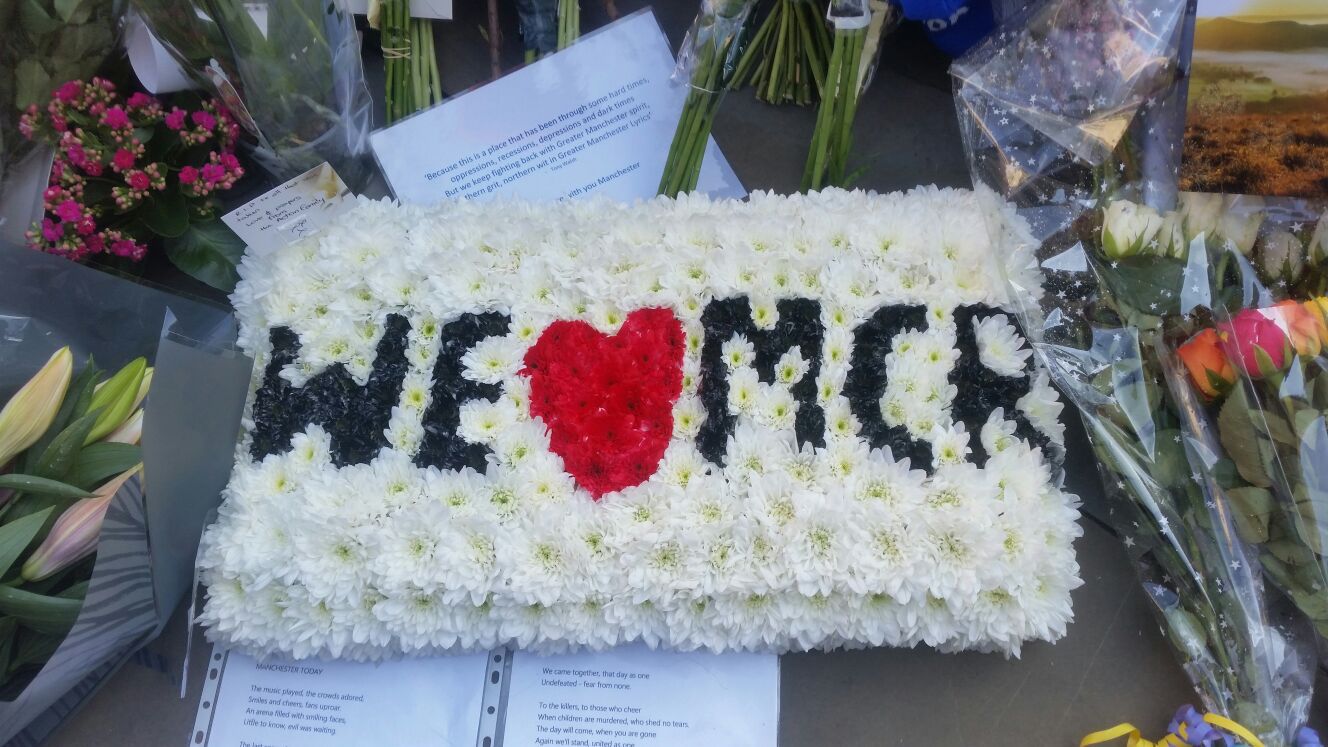 I studied Law and Criminology at the University of Manchester from 2009 - 2013. I lived in Fallowfield, a vast student epicentre within its parent, Greater Manchester. The city overspills and fizzes with life. You'll find ornate historical buildings, a mile of curry houses, China town, temples, mosques and churches. There are students, ravers, city workers and multi-coloured faces all fusing together to make up the Manchester melting pot. People there wear their culture like a flag. Whatever your signage; rainbow, Man Utd red or City light blue, Manchester has a place for you.
This is why this news has shell-shocked so many people. But, in the days since the attack, the community in Manchester have been out in drones providing shelter, food, travel and emergency care. Those actions are indicative of my memories of Manchester.
Below are a few of snap-shots of the community effort following the events that will show you the true Manchester spirit: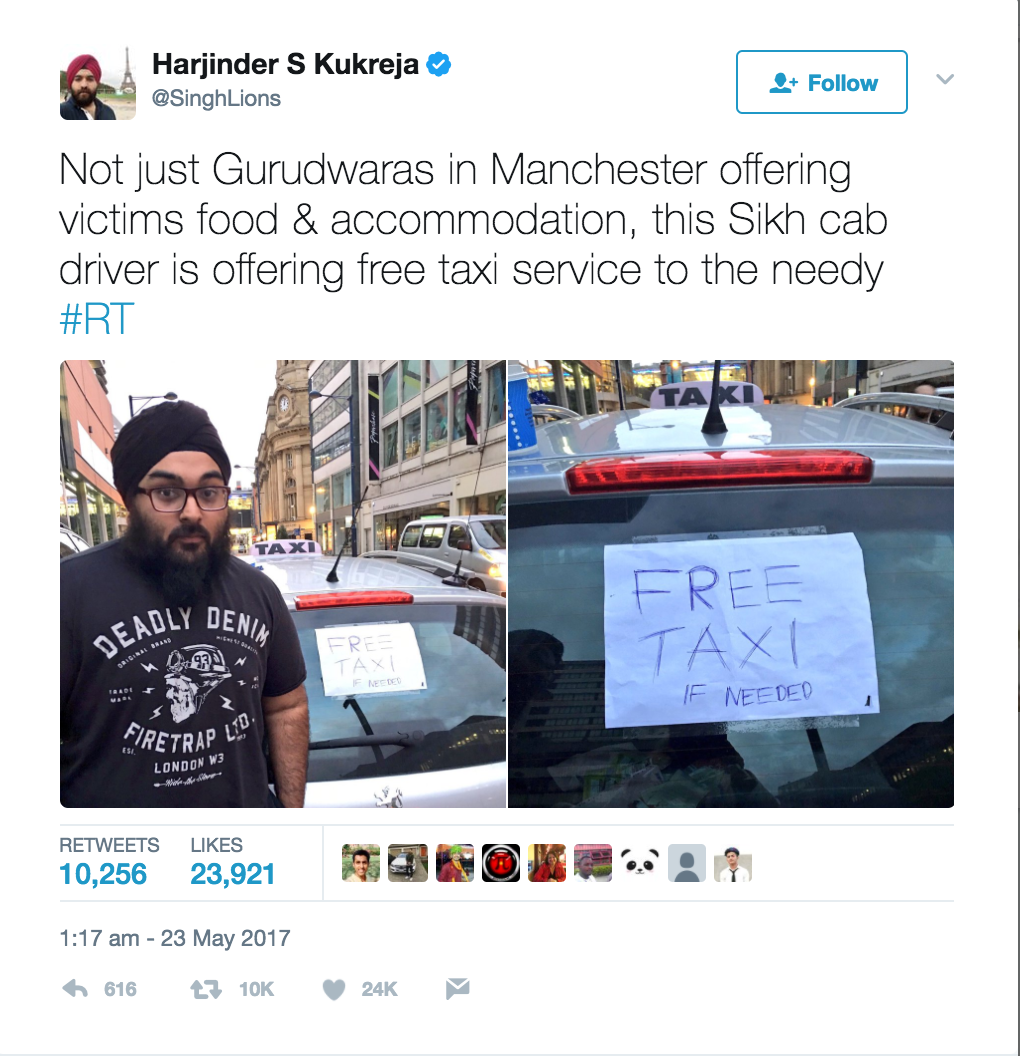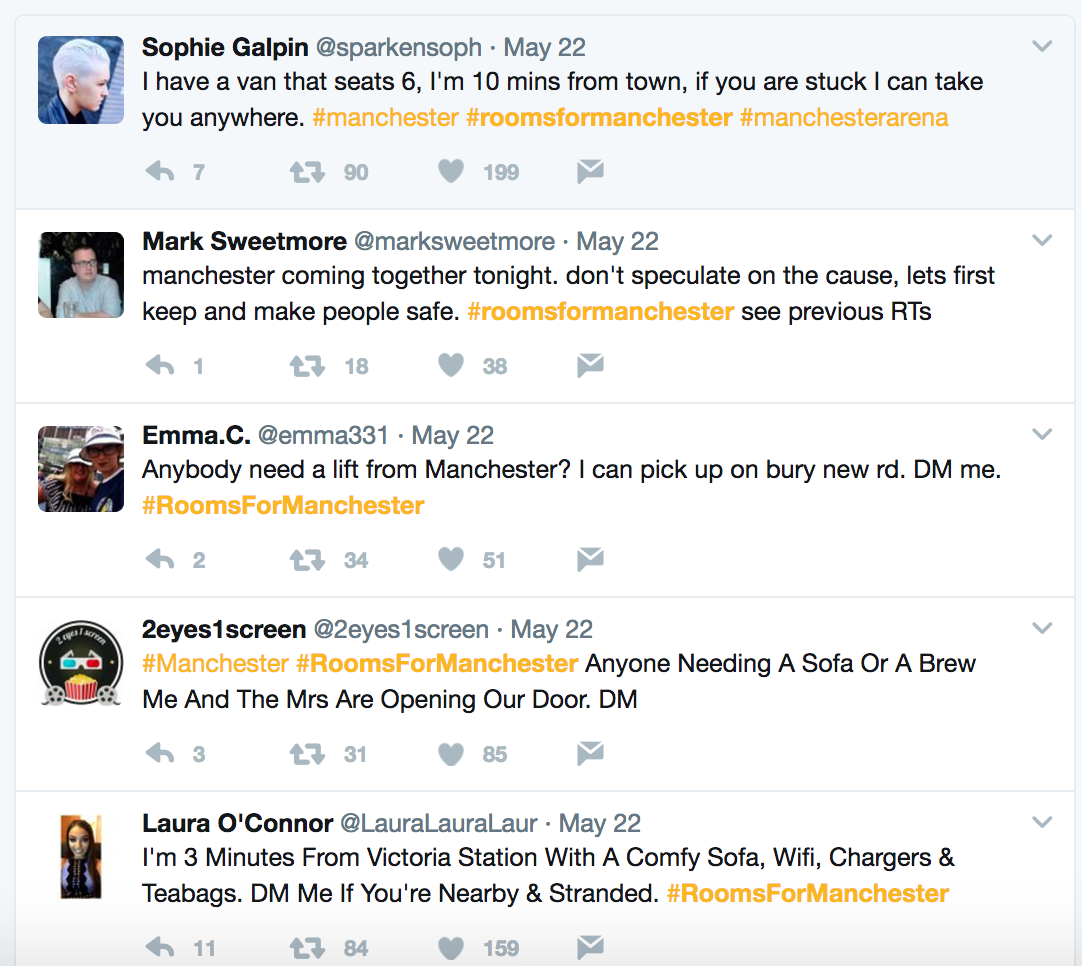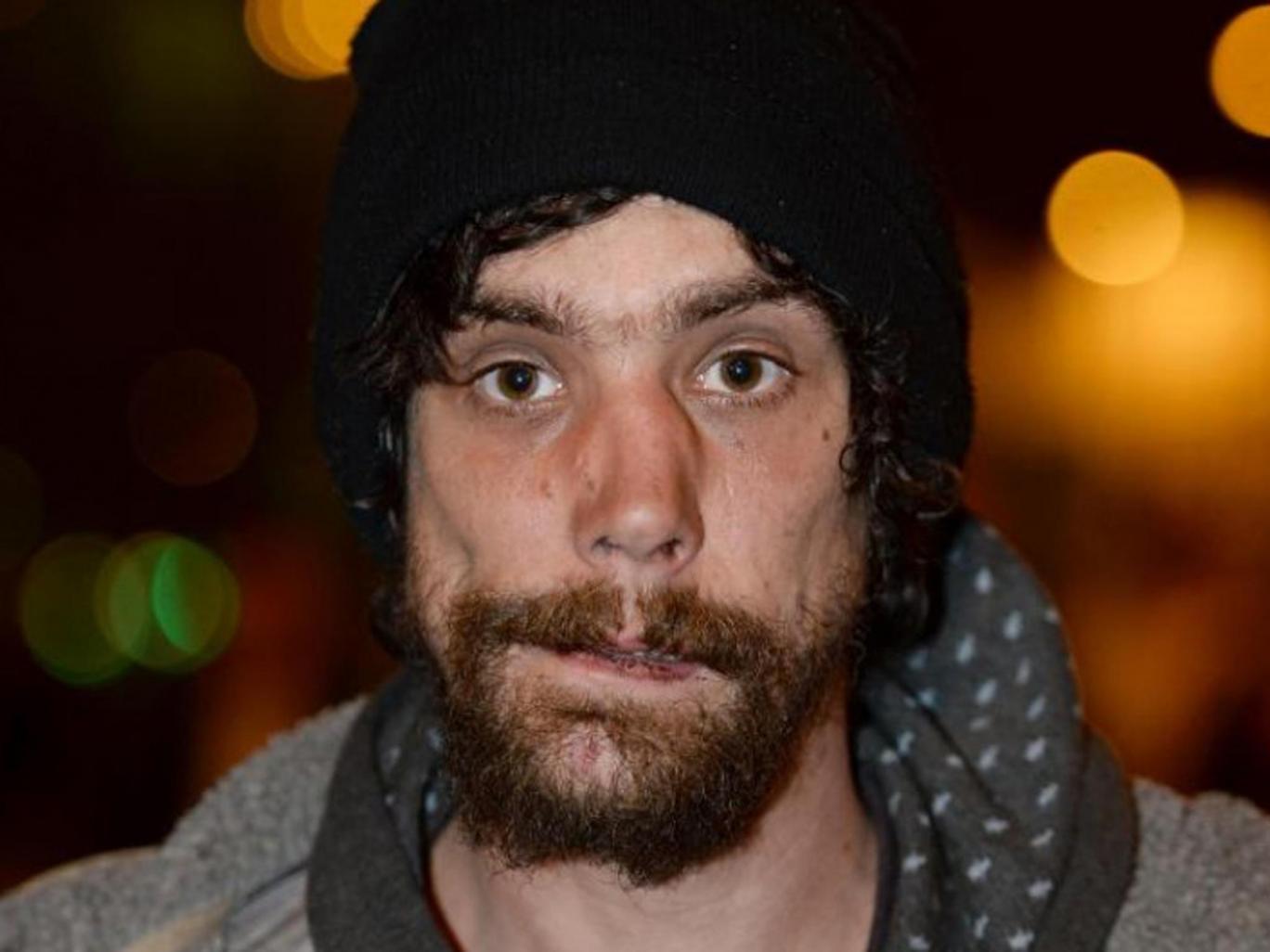 "Some are born here, some drawn here, but all call it home"
It is this iconic line, from the poem 'This is the Place' by Manchester Poet Tony Walsh at a vigil on Tuesday 23 May, that spoke to the world, not just the many people who live in the wonderful city.
Watch the poem written and read by Tony Walsh aka Longfella:
LDN
Another attack occurred in London on Saturday 3 June and a further eight people were killed and at least 48 injured when a van hit pedestrians on London Bridge and three men attacked people in Borough Market. This marks the second time in three months that London has suffered from acts of terrorism against the public.
The vibrant and unashamedly proud capital of the UK has fought back against these attacks, just as Manchester did. Despite having the unfriendly reputation that a big city sometimes has (an unspoken aversion to eye contact on the tube for example) Londoners are also standing together in solidarity. The Mayor of London, Sadiq Khan, spoke about the attack and said it was "a deliberate and cowardly attack on innocent Londoners", but the capital was the "safest global city" and "Londoners would not be cowed by terrorism."
One Love
In true Manchester style, Musicians rallied together on Sunday 4 June for a special benefit concert organised by Ariana Grande in support of the victims and families that were affected by the attack. The lineup included Oasis, Pharrell Williams, Justin Bieber, Coldplay, Katy Perry, Miley Cyrus, Take That and the Black Eyed Peas plus others. The concert raised over £2 million and all proceeds went to the Manchester Emergency Fund
You can watch all three hours of the concert here: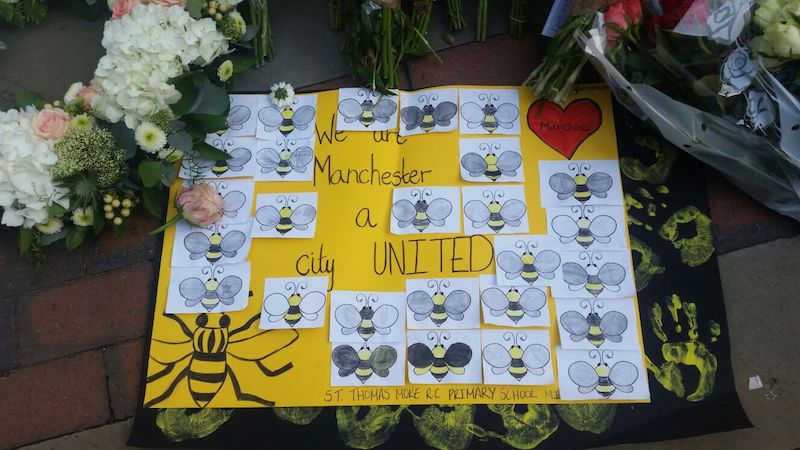 I was drawn to Manchester and I was welcomed. It will forever be a place I call home. It makes me proud to see the spirit of the people who have shown such strength in the face of terror.
It is a time to take care – to squeeze our loved ones a little tighter, to have hope – as the community in Manchester and London are showing that we can. Studying in Manchester made me who I am and I still believe it is the best student city.
Here are my top picks for students in Manchester:
Despite what happened at the MEN

arena

, Manchester is renowned by music lovers. Some of the world's best DJ's play at the Warehouse Project and other iconic venues for gigs like The Deaf Institute and Band on the Wall

Sip coffee and cocktails in the Northern Quarter

Have a curry on the mile – you have a lot of choice of restaurant!

Spend some time in the beautiful and historic John Rylands Library or The Lowry for some culture
Mancs are famous for their humour – why not go to some live comedy at The Frog and Bucket after studying?
This article was first published on the 26 May 2017 and was updated in light of the terrorist attacks in London and the One Love Manchester benefit concert.