THE UK's controversial decision to leave the European Union last June has already resulted in a number of outcomes directly concerning Universities in the UK.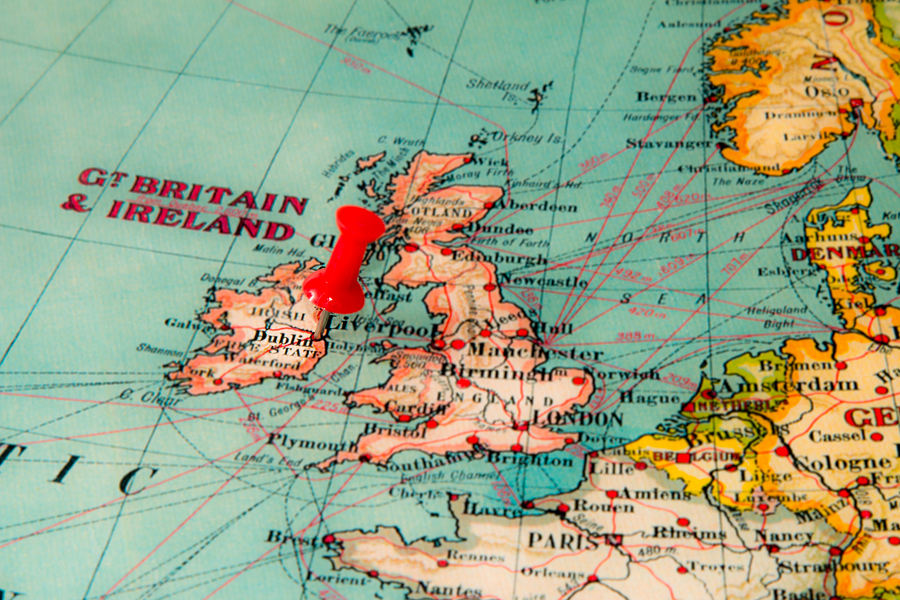 It was widely suggested that increased visa restrictions might deter both students and academics from coming to the UK. With the start of the new school year, we're seeing even more evidence of the decision's potential impact. A new survey has shown that the UK has become a less desired study destination following 2016's Brexit referendum. There is also speculation that the government will be reducing international student visas by 50 per cent, in order to meet projected immigration targets in a post-Brexit United Kingdom. One way or the other, the result is likely to be a less diverse student population in British universities. So where are the students going?
At the same time as the international student population begins to decline in UK universities, Irish universities are seeing a rise in foreign applications. Some top institutions are seeing as much as a 40 per cent increase in applications from non-EU students. EU citizens are equally expected to grow in numbers at Irish universities; students who are citizens of the EU are entitled to study at Irish universities under the same conditions as nationals. Irish universities have increasingly been making international placements a priority, but Brexit isn't the only reason to consider studying at an Irish institution.
With the UK leaving, Ireland becomes the biggest English-speaking member of the European Union. This could not only result in world-class academics flocking to Irish universities, but these researchers could be followed by potentially large amounts of EU research funding. The result will be better Irish universities and a better educational experience for students, who themselves will have no language barrier if they are coming from another English-speaking country. For those wanting to learn English, Irish institutions will offer that opportunity, without the pressure of the increasingly isolationist policies of the UK.
Ireland is a natural alternative to the UK because of the similarities in culture and lifestyle in Europe's leading Eurovision contender. Beyond the shared language, Irish people enjoy the same TV, football teams, foods and fondness for a drink that citizens of the UK appreciate. In fact, many of the stereotypical British behaviours might have Irish origins. A recent study showed that one in four Britons claims to have Irish roots.
While the UK's future remains uncertain as Brexit policies and negotiations get underway, Ireland remains committed to the EU. A nationwide poll showed that 90 per cent of Irish people believe that Ireland should remain as a part of the EU, with 87% agreeing that Ireland benefited from the relationship with the EU. This means that international students applying to Irish universities likely won't face any near-future risks of the country deciding to embark on separation talks.
Work visas and great tech employers
International students studying in Ireland have several post-graduation work options, depending on country of citizenship. Working in Ireland is a great opportunity for students, especially those hoping to work in technology. In recent years, Dublin has been growing as a home to many tech giants, including Adobe, TripAdvisor, AirBnB and eBay. Graduates can also get their feet wet working at many of Ireland's fresh start-up companies, like Etsy and Soundwave.
Ireland has a long-standing reputation as being a friendly and welcoming country. In 2010, the Lonely Planet named Ireland the most-friendly country in the world, and in 2013 the OECD put Ireland in the top ten on the Better Life Index, while the country was ranked the 13th most peaceful place on earth in 2014. If you're an international student who has been put off by the looming weight of Brexit, Ireland is sure to welcome you!