THE Internet is an unavoidable part of our everyday lives. Even if you're not an avid social media user, universities now function almost entirely online, and while they may have a great WiFi network in the buildings, what happens when you go home and realise that you forgot to download an important document? When you study abroad, you're going to need a decent connection; here are our tips on how to get WiFi abroad.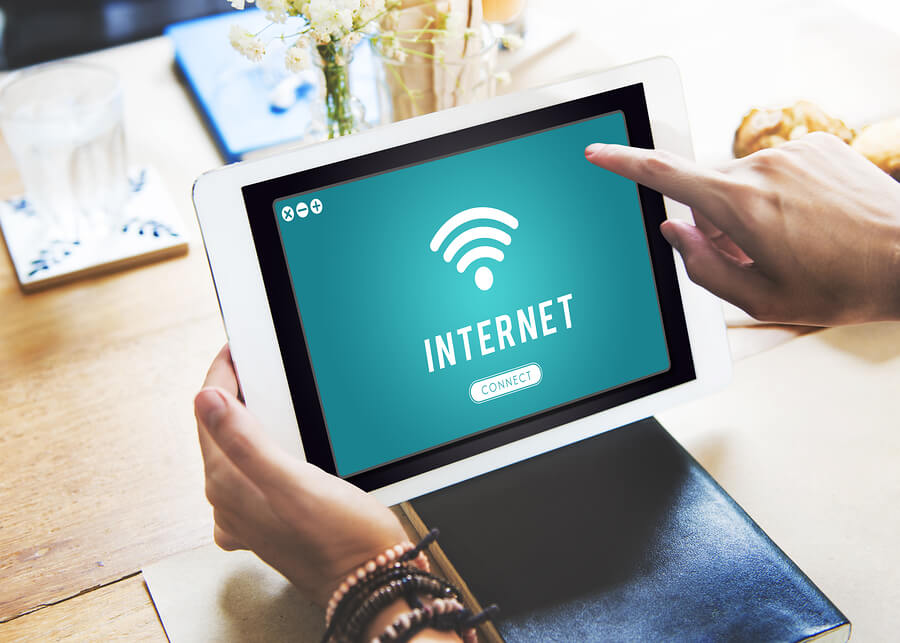 1. Make use of FON WiFi hotspots
FON WiFi hotspots can be found throughout the world, allowing you to roam around a foreign city and use internet on your phone at the same time. There are no data restrictions, which makes it a great way to send emails, call friends and upload your latest photos without worrying about reaching your limit. Access can be found via your phone and other devices such as laptops and tablets; just search for FON WiFi in your internet settings.
For unlimited data, the price of a FON subscription is relatively cheap. Expect to pay around 30 euros (or equivalent) for a 30 day pass. If you're just travelling through a country you can also buy access for 24 hours and 5 days at a lower price.
The one drawback to FON is their coverage. While they do have connections in many major cities and large towns in Europe, countries such as Switzerland and Austria still have no hotspots. And don't even try finding any of their hotspots in Asia. Check out their homepage for their current coverage.
2. Get a data dongle....
A data dongle is a small USB that connects to your laptop and uses mobile data to connect you to the internet. Pop into a local tech store or mobile provider in the country you're visiting and you can pick up a dongle with various data plans and prices. This is a great option for when you have no access to WiFi at home, or you want to be able access the internet on the move.
A dongle works a little like a phone contract: choose how much data you want and the speed of your connection for the price you can afford. All major mobile phone companies can provide you with a dongle and 30 day plan. Vodaphone, however, have one of the largest selections of plans, starting at 1GB for around 12 euros (or equivalent), up to 10GB for 30 euros.
A dongle is quick and easy to set up, use, and is extremely portable - you'll be able to access the internet anywhere that you get a phone signal. However, you are only limited to internet on your laptop (or any device with a USB port), and you won't have enough data to binge watch your favourite TV shows on a rainy evening. Maybe you'll actually have to read that textbook after all?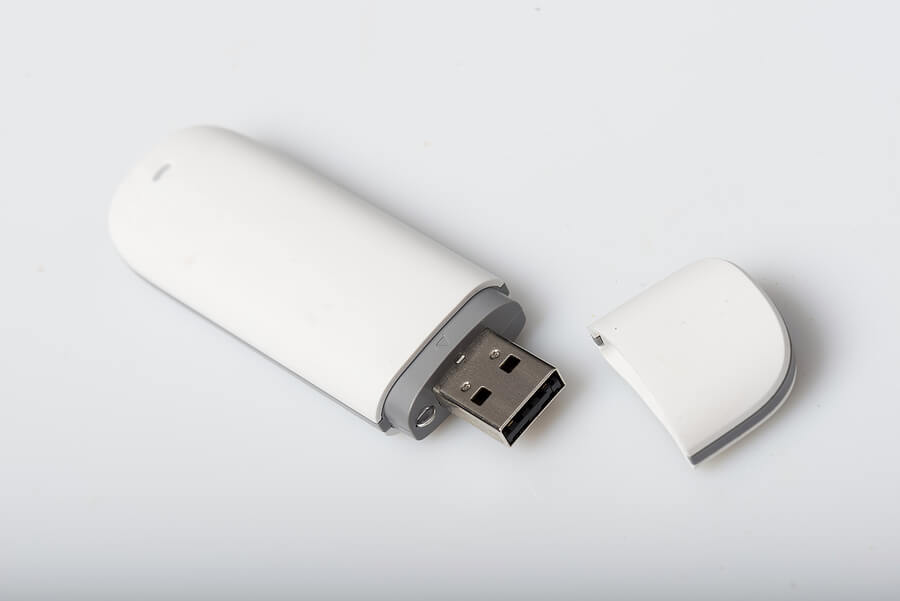 3. Or a MiFi dongle
MiFi stands for Mobile WiFi. They're not extremely common things to come across, although recently they have been making a name for themselves. They are virtually the same as data dongles, except you create a little WiFi hotspot and up to 5 devices can connect to it. Another advantage of MiFi is that it doesn't need to be plugged into a USB port, meaning that if the best signal is found on the top of the wardrobe – you can put it there while working at your desk.
Like data dongles, MiFi units can be bought at mobile phone providers and you'll pay a monthly contract, which are generally the same price as a data dongle.
If you're looking for something even more portable than a dongle, and want to connect more devices then MiFi might be the way forward. However, you still have the same problem as the dongle – data is limited; and with more devices connected, it may eat away at it a lot faster.
4. Get yourself a local SIM card
If you're planning on staying abroad for a long period of time then you've probably heard this phrase too many times. But there is honestly no better way to get internet on your phone. Pay as you go data plans are getting cheaper all over the world, and you can now buy monthly bundles solely for data. Make sure that your phone is unlocked before you leave and you will be able to insert any SIM card.
There are many companies that offer international SIM cards, such as Go SIM and Lebara, which give you calls and texts to home numbers. But unless your parents are still holding on to their old Nokia, addicted to snake, and not wanting to step into the world of Facebook Messenger or WhatsApp, then these SIM cards are overpriced and pretty useless. Do a quick Google search of the local phone companies, pop into one of their branches (remember to take ID with you) and ask for a deal with internet. Prices will vary from country to country, but the average will be around 10 euros (or equivalent) a month.
The only downside is that you cannot get access to the internet on your laptop or tablet with a SIM card. But if you have a decent smart phone, you may have all you need in your hand.
5. Free WiFi exists – find it and use it!
Conde Nast Travel recently published an article with the world's top cities for free WiFi, including Barcelona, Perth and Bangalore. More and more places are starting to provide free, city-wide WiFi which you can easily find and connect to. It's also common for airports, train stations, restaurants and cafes to have free open WiFi for their visitors. Even if it means stopping to buy a coffee so that you can catch up on emails, send an essay or message your friends, it could be worth it!
While some networks may seen closed, if you see a WiFi sign in the door of the building you're in, you'll be able to log in, even if it means having to ask (or make gestures) to get the password. Some airports may ask for a fee, but they will likely give you at least 30 minutes of free access. McDonalds and Starbucks should also become your friend, with no data or time limits you can surf the web to your heart's content.
Free WiFi surely has no downside? Unfortunately yes, it does. Remember that you are using an open and public network; it is incredibly easy for someone to intercept your data. Check out this article by Cnet for tips on how to keep your information private. Also make sure that you're using the correct free network and not piggybacking someone else's – this is actually illegal in many countries!
Love technology? Check out our list of 2016's top gadgets for students, including apps, mobile hotspots, and hardware.