MY previous article on here discussed the top LGBT-friendly universities in the UK, and it would seem unfair to just leave it at that and not begin a similar conversation aimed at the US. In my view, this article comes at a time when the States are marked by paradox – the result of the presidential election has cast a shadow of uncertainty on the future of the LGBT community, while media and entertainment seem to provide more support and coverage for sexual minorities than ever before.
This leaves employers and higher education institutions in a bit of a conundrum, as there is often no clear consensus on the appropriate way to ensure the wellbeing of LGBT community members. Although there is still a long and complicated journey ahead, many US universities and colleges have taken the lead, and demonstrated that it is indeed possible to provide the best physical and mental care for all of their students.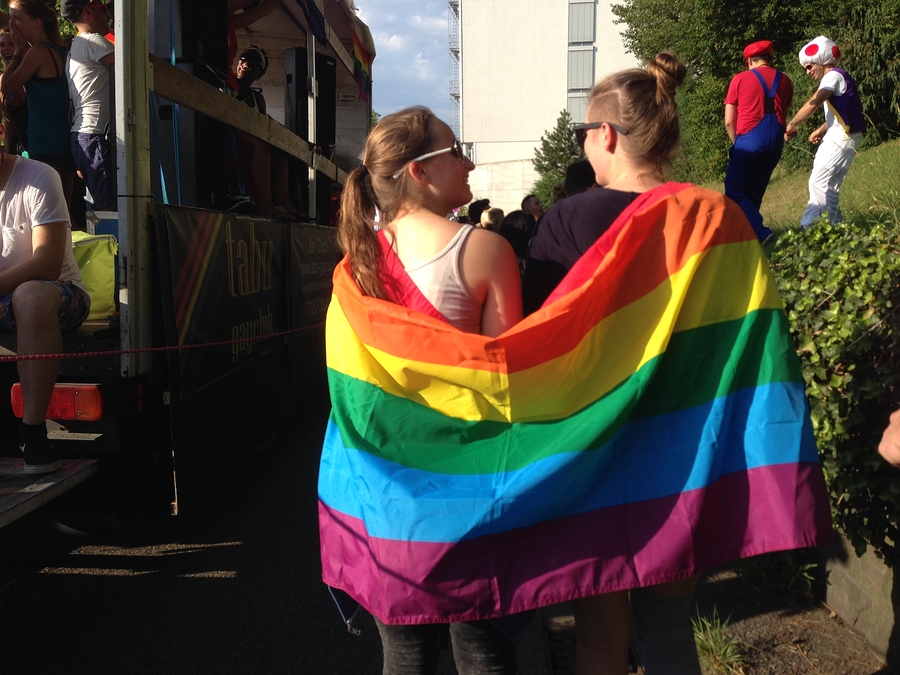 Every year, the website Collegechoice ranks the top US institutions to provide the best environment for LGBT students. Ranking is based on the amount of support students get, academic performance and academic mentoring, among other things. The original list is very comprehensive if you want to get a full, detailed picture of which place may be best suited for your specific needs. In keeping with the trend set by our previous article, we will outline the top 6 LGBT Universities in the United States and what they have to offer:
1. University of Pennsylvania
Ranking top on the Collegechoice list with a full score of 100 points is Penn. This Ivy League institution located in Philadelphia is one of the top research universities in the country and one of the oldest (having been established by Benjamin Franklin in 1740 – before the American Revolution).
Staple Initiative: Penn's trailblazing doesn't limit itself to academia. Its LGBT Center is one of the first of its kind in the country, having been founded over 30 years ago. So, whilst the US was still struggling to accept the LGBT community as a whole, this learning institution was providing a safe space for them – through mentorships, study spaces and outreach programmes. Moreover, the Lambda Alliance, an offshoot of the LGBT Center, acted as an advocacy group for students and made sure that Penn's internal policy promoted legal and social equality on campus.
2. Williams College
A narrow runner up to the University of Pennsylvania, with a score of 99.90 points on Collegechoice is Massachusetts-based Williams College. Sharing a similarly impressive academic pedigree, this higher learning institution went through many changes, which reflected the social changes throughout the decades. It was founded as an all-men's college in 1793 and became co-educational during the peak of the sexual revolution in 1970. Today, it is one of the most diverse colleges in the US.
Staple Initiative: The Davis Center is the best example of being a product of broader historical circumstances. It appeared during the turmoil of 1989, when students protested the under-representation of minorities on Williams' campus. Today, this centre offers mentorships and academic support for all under-represented ethnic and sexual groups. It encourages both students and staff to speak up about their worries and come up with improvements.
3. Amherst College
Another Massachusetts college, and member of the Little Ivy consortium, is Amherst College. Dating back to the 19th century, this liberal arts college provides undergraduate education in over 38 majors. Its increasing popularity among students for its location and quality of education has led to nearly 2000 new undergraduates welcomed every year.
Staple Initiative: The Queer Research Center supports a wide breadth of sexual minorities including queer, questioning, intersex, asexual and ally, which is why it's one of the campuses' most popular organisations. Just by accessing the website, you can tell that it offers a friendly atmosphere. According to its founders, the QRC intends to offer a "safe, international, open and confidential atmosphere where queer students and their allies can gather openly and discuss relevant issues/topics".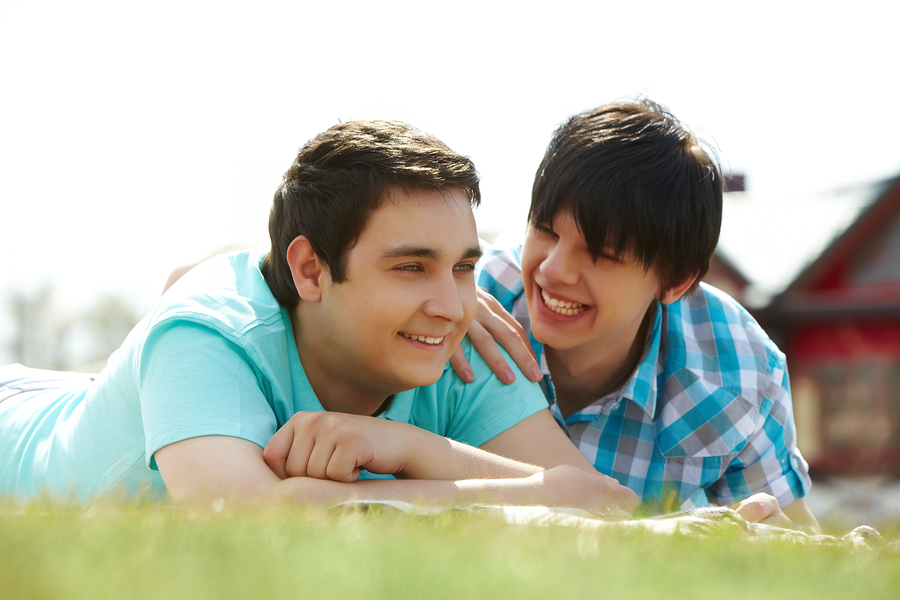 4. Harvey Mudd College
Moving on to the West Coast to sunny California, the Harvey Mudd College is a small, private liberal arts college that also offers nine majors in engineering, science and maths. As it's a member of the Claremont Colleges consortium, students have the option of taking courses outside their majors from any of the other colleges.
Staple Initiative: The benefit of a small learning institution inside a more ample network is that students have access to intra-collegiate organisations. The Queer Resource Center of the Claremont Colleges acts as an umbrella system for the consortium, ensuring that the individual institutions implement the appropriate policies to ensure the wellbeing of their student body. The Queer Questioning Allied Mentor Program is specific to Harvey Mudd and provides peer-counselling for LGBT and non-LGBT students alike. Their most impressive project so far has been the guide for those transitioning during college with help ranging from basic tips to gender-neutral housing. There is also a Claremont College Student Health Insurance Plan (SHIP) which covers gender reassignment benefits of up to $100 000/policy year.
5. Columbia University
A symbol of New York City and one of the most famous universities in the world, Columbia University can also add to its list of achievements an impressive place on the Collegechoice ranking, due to its contribution to the LGBT community. Its location – in a city that is in constant movement and which has been the host of many LGBT and diversity movements throughout history – also contributes to the projects that Columbia launches.
Staple Initiative: According to their representatives LGBTQ @ Columbia "provides students with LGBTQ student group advising, events, education, advocacy and other services and resources to help all students explore and better understand diverse, queer and trans identities, experiences and communities at Columbia and beyond". Individual projects such as Trans Awareness Week and the Quench (Queer + Lunch) Series are meant to provide a support group and peer-to-peer mentoring to put students at ease during what can be a trying time for them.
6. University of California Los Angeles
Last (but most surely not least) on our list is UCLA. This West Coast higher learning institution prides itself with being the breeding ground for 13 Nobel Laureates (including 2016's J. Fraser Stoddart in Chemistry) and developing state of the art technologies for over 140 companies. But the best thing is that it doesn't limit itself to academia.
Staple Initiative: LGBT education and support is provided by the LGBT Campus Resource Center. Its initiatives have been very well received as they fostered understanding and a highly inclusive environment in the face of adversity for students, staff and their families. This wider organisation houses a number of smaller, more specific societies like La Familia (for Latino/a LGBT students), Fluid (for bi and pansexual students) and BlaQue (for the pan-African LGBTQ community).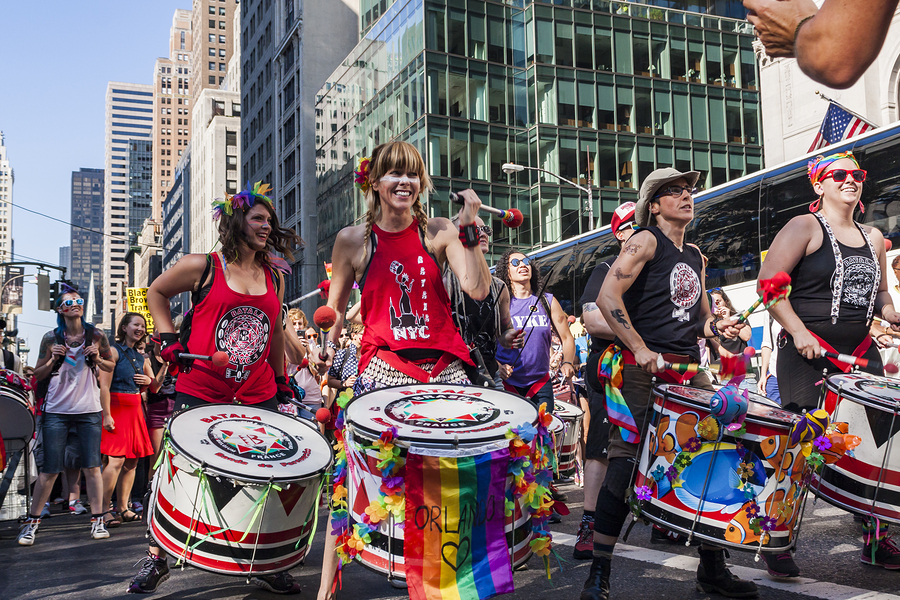 All in all, it's hopeful to see that higher-learning institutions are promoting diversity and inclusion – hopefully this will have a trickle-down effect to larger policy changes in the US.