IN THE UK, you generally get two types of universities – those in the city centre, and the kind that are a little bit further out of town in (usually) beautiful rolling hills. But which is better? Each type has its pros and each has it cons, so here they are…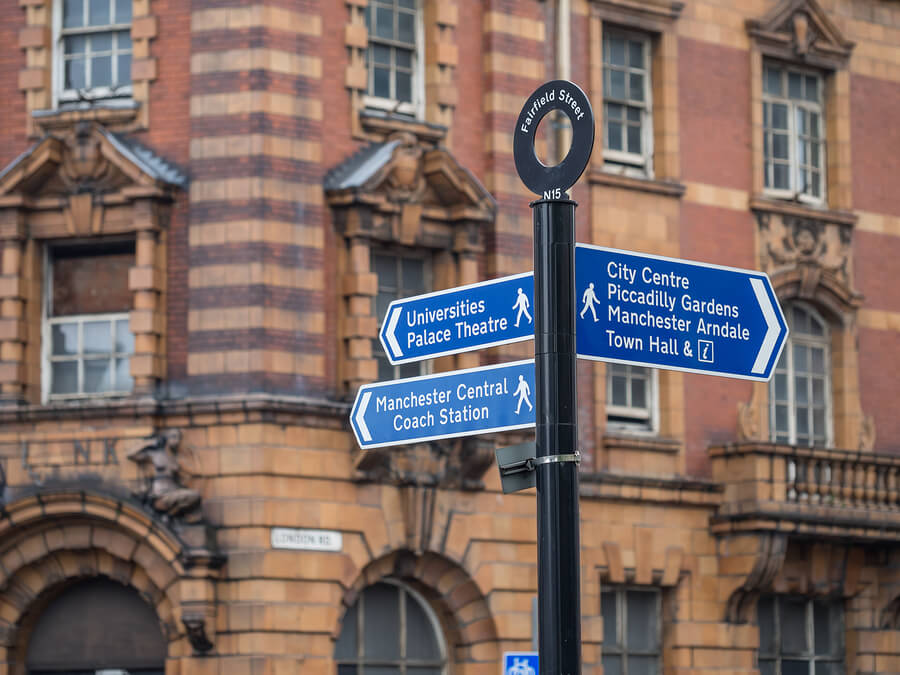 City universities
PRO: TAKE YOUR PICK
Bethan Rees, a graduate from City University London, told us: "One of the big plusses for me was that being based in a city centre, you have a huge range of variety." This is referring to the fact that in the centre of towns and cities, there's usually more than a handful of different bars, cafes and restaurants – great for nightlife and being in the buzz of everything. And, of course, if it's in a big city like London, you have world-class attractions and facilities dotted all around you.
CON: ON YOUR BIKE!
On the other hand, Bethan also said: "Some lessons could be really far from each other. The library might be in the main building, but your next lecture could be a 15-minute walk away or a bus ride down the road; it can be quite time consuming moving between the various sites."
PRO: SOCIAL BUTTERFLIES
A lively atmosphere is what a lot of students crave and that's certainly what city universities offer. It's nice to be among the rest of the local community and you get a sense of real belonging because you're living, working and playing among residents of that city who've lived there for years.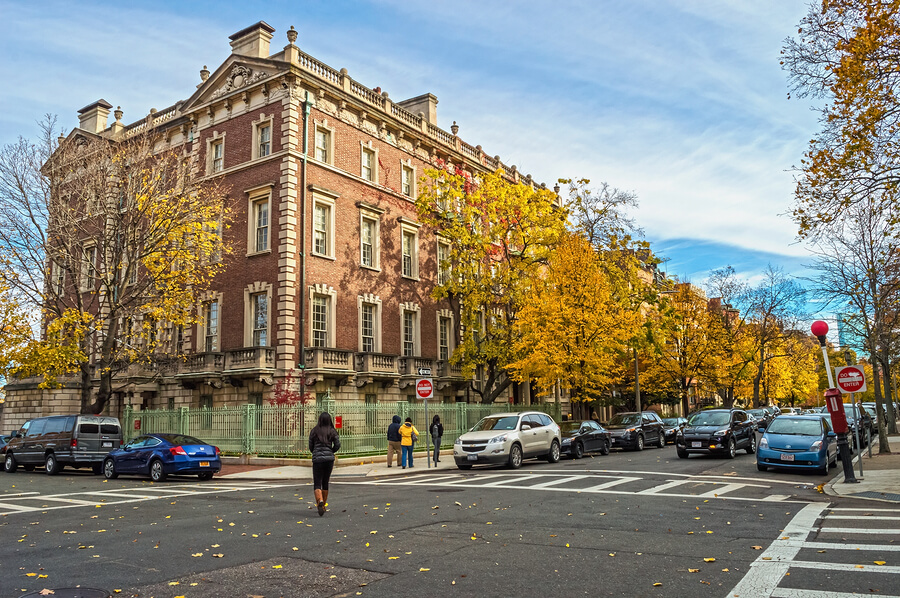 CON: GET THE MAP OUT
If you're sent running around the city looking for your lecture hall, you are undoubtedly going to get lost. In fact, it might take a week or so before you know your way around the city properly (depending how big it is, of course) but it's all part of the learning curve. And you never know, you might find a gaggle of lost students you can tag along with and hey-presto… you've got some new pals. Silver linings and all that.
PRO: ROUND, ROUND, GET AROUND
Getting the train to university? No problem at a city-based institution; the station is probably within spitting distance of your university. You'll also find that you won't need to slog back on a bus after a night out and walking home from almost anything is easy to do. You also get to discover a heck of a lot more when you're walking to and from lectures, sports sessions or coffee with your mates.
CON: NEIGHBOURS BECOME GOOD FRIENDS
Having all your peers and classmates scattered around the city might be a little bit of a pain, especially at a time when you're trying to make as many friends as soon as possible. The best way to get around this is to join societies or sports teams but this can be ever so slightly daunting.
Campus Universities
PRO: THE PRICE IS RIGHT
This might not be the case with everything, but depending on facilities on campus sites, students might have access to more attractively priced gym memberships, drinks and groceries. Student Unions often have a huge influence (if they don't run the facilities themselves) over what happens on campus so, if you and your mates think the price of something is extortionate, you'll have a good platform from which to do something about it. It's also great for nights out on campus when you discover that you can get a pint of beer for half the price than you would in town…
CON: NOW WHAT?
Once you've exhausted the bars and clubs on campus (which you'll probably do in the first week) that's that. You won't have the variety of the city-based sites, so you'll have to venture out into town and deal with getting to and from there. It keeps it interesting but if you're after an ever-changing scene on your doorstep, then a campus university might not be best for you.
PRO: A STONE'S THROW
Everything is within walking distance at campus universities – and that's basically the same story across the entire country. In fact, the very idea of campus universities was to have everything in once place for ease. University of Kent graduate Elizabeth Finney said that she loved having everything in one place. "It meant that all the rehearsals spaces for things like theatre soc and choir were never going to be more than 10 mins walk from any class, which saved me from racing around in a panic trying to get to where I needed to be," she said.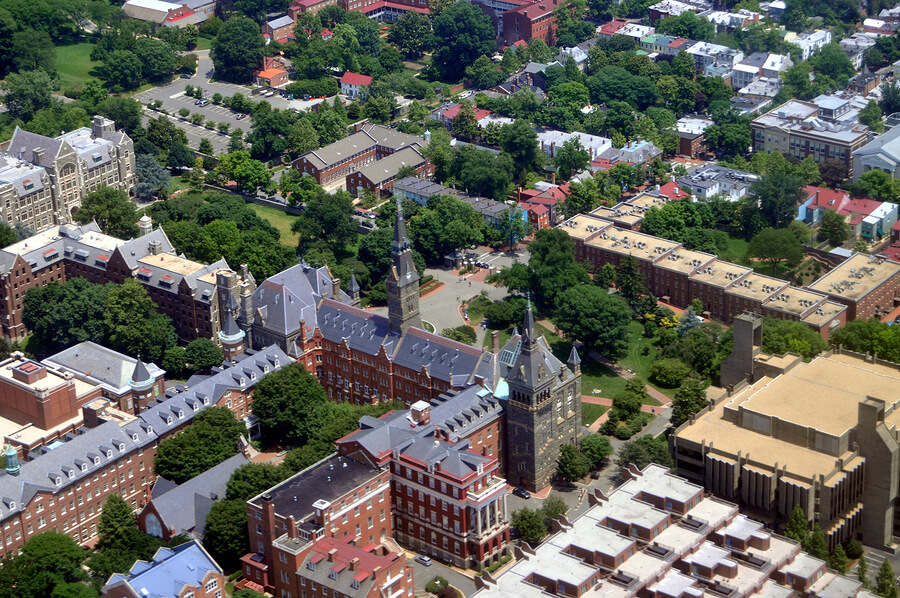 CON: BUBBLE BUBBLE, TOIL AND TROUBLE
Elizabeth also told us that students living on a campus university are in a bit of a bubble. "Because I was only really going to student bars, cafes and study spaces, I often missed what was happening in the real world," she told us. And, should someone really get on your nerves, it's not so great. "It's significantly harder to avoid people," she added.
PRO: SAFE AND SOUND
Campus universities are communities and everyone tends to be looking out for each other. What's more, campus establishments often have their own security teams patrolling the site to heighten a sense of safety and they've usually got amusing names ('Campus Watch', for instance) too deter any would-be law breakers.
CON: FOR ONE YEAR ONLY
In your first year, when everything is new and wonderful, living in halls on campus is one of the best and most exciting things you can do. You can meet huge numbers of new people and be right in among it – but then you're cast out in year two. In your second and third years you have to live off-site and walk or get a bus to lectures, you won't get to go out and enjoy campus night life because you'll have to actually think about getting there and in fact, you'll probably find town life is a bit more interesting anyway.
So, there you have it. There are, of course, pros and cons to both sides but it really boils down to what your personality is and what you're looking for from your university experience. To easily make friends, have everything on your doorstop and enjoy a tight-knit community campus life will be for you. But, for a lively, metropolitan lifestyle – head for a city university.
Want more help making university decisions? Check out our pros and cons for different types of student accommodation.