MY friends, my boyfriend and I are always in the dilemma of wanting to do great things, travel to awesome places whilst we're young and free but also wanting and needing to save money and not get ourselves in debt. Like many students, we want to make memories and have experiences because life is short and we're young and healthy now with no ties like mortgages and children…but equally credit card debt at 21 is not appealing either.
A few trips a year to cool places are a must, as is keeping the cost as low as possible.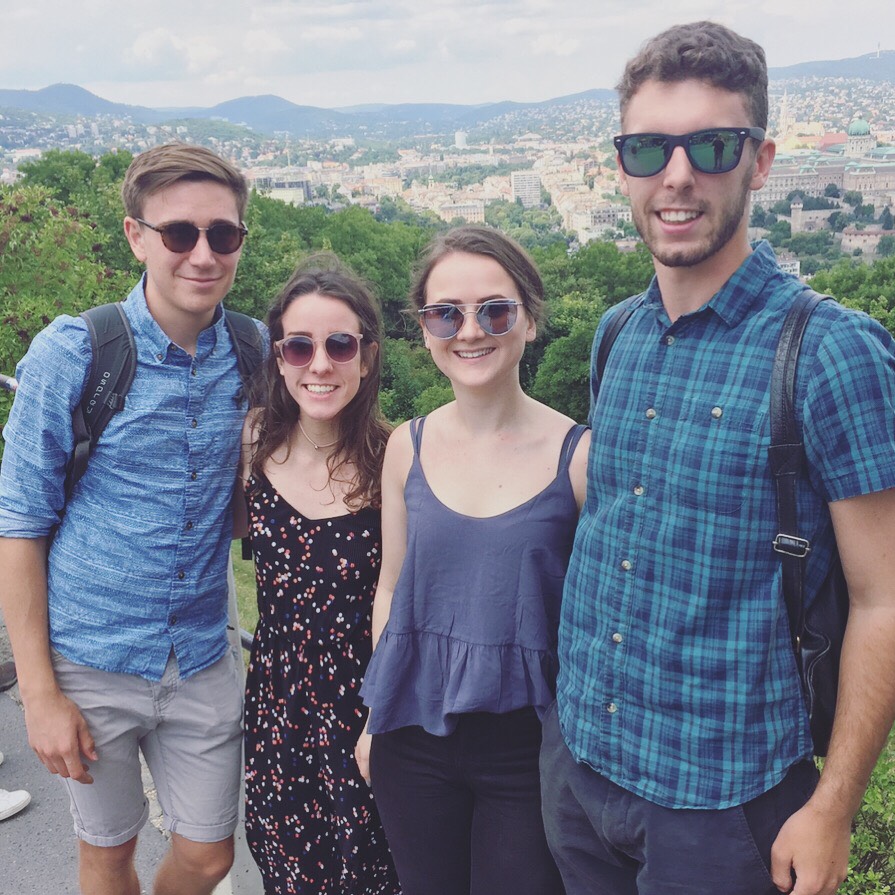 I have just come back from a long weekend in Budapest and have compiled some tips for making the most out of the city on a budget and also some places I think are must-sees…
Research accommodation properly and think about what is important to you
This is important on any budget, to be honest, but especially so when you don't want unexpected costs to arise. Saving £5 a night may sound great until you realise that the hotel is 3 miles away from the main sites and you need to spend the same again on public transport.
We opted for AirBnB and it was fab! Our apartment was a spacious two bedroom apartment within walking distance of all the main sites and loads of bars. AirBnB is definitely the way to go for a really authentic feel and to have more space than you would get in a hotel. As an example, we paid £48 each (there were four of us) for the whole weekend (three nights). Our host also drove us from the airport and back for less than a taxi would cost.
Don't eat out for every meal
Another great thing about AirBnB is that you have the flexibility to eat some meals in the apartment. A kettle, toaster, hob, cutlery and crockery and all available for you to use, meaning that you can prepare some food in your accommodation. In Budapest the local food in the supermarkets was all really good value, the bakery sections were especially good. For example, for breakfast, you could grab yourself a Hungarian croissant (imagine a bagel/croissant hybrid), for about 15p.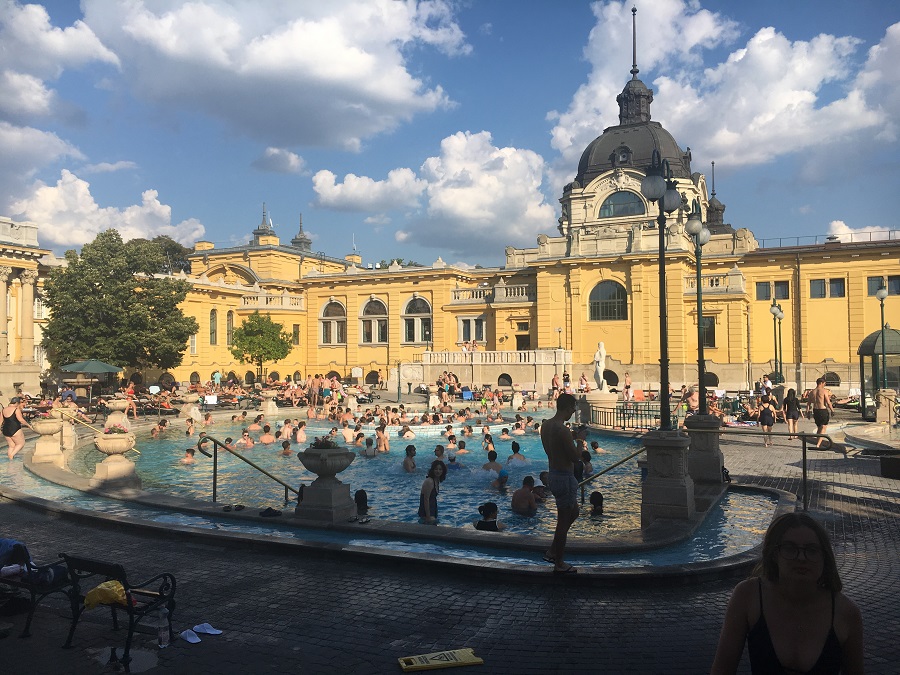 Wear comfy shoes and walk everywhere
Budapest is a huge city but most of the main tourist attractions are within walking distance of each other. This way you don't spend money on public transport and you get to see all the ins and outs of the city. You can soak up the atmosphere, take photographs of graffiti and wander without spending a penny.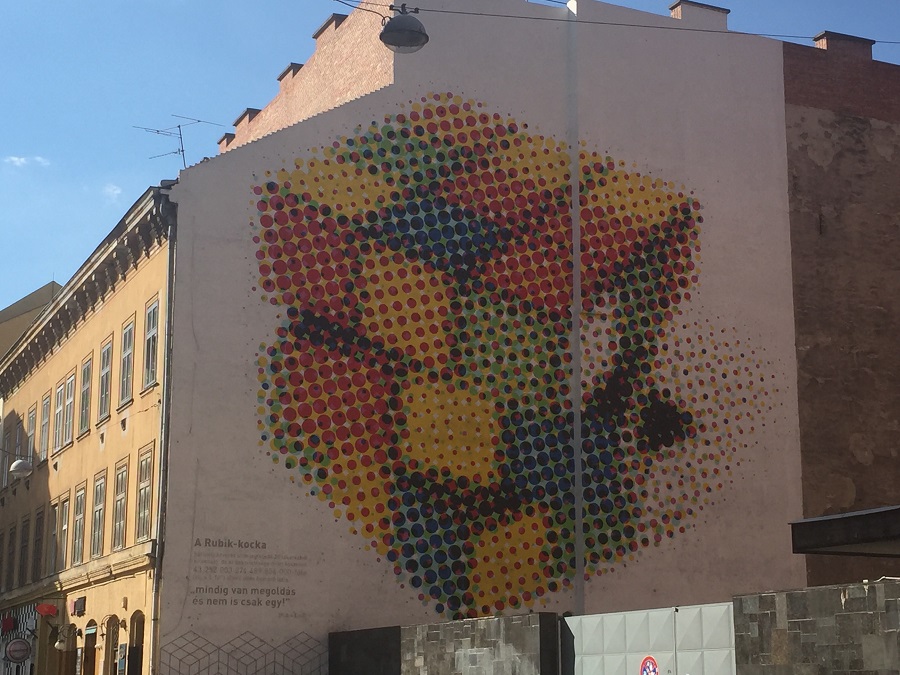 Drink beer and wine and eat local food!
Local Hungarian beers and wines are available in all bars and are half the price of imported drinks, spirits and cocktails. I even had a glass of white wine in an arty alfresco bar for 95p! Cocktails are about £5/6.
Almost every restaurant serves goulash, a traditional Hungarian meat stew, for a fraction of the price of its pizzas, pasta and steak options.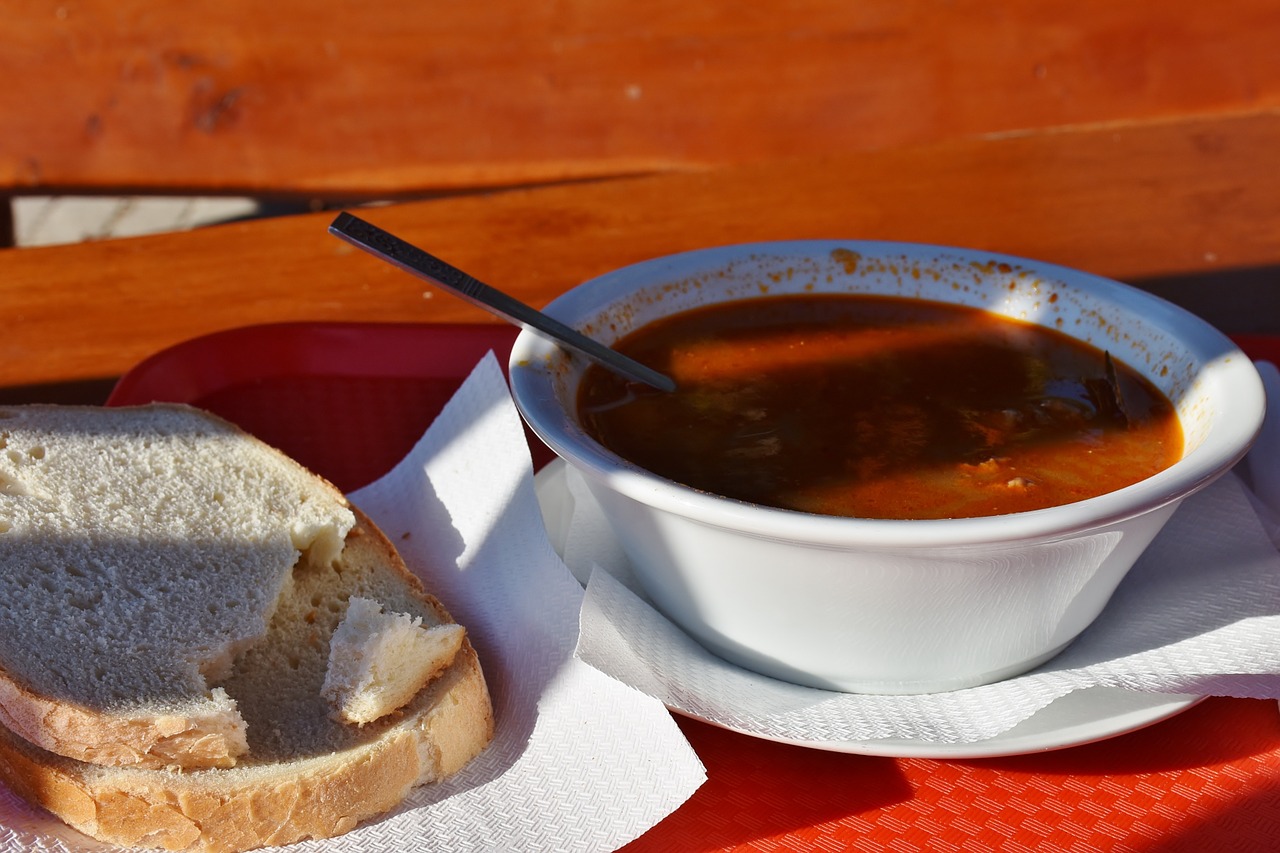 And here are my Top 6 must see/visit/drink/eat places in Budapest with rough prices in pounds….
Szimpla Kert - the biggest and most famous ruin bar (so-called because many are in 'ruined' buildings) in Budapest. Free entry, with drinks from 90p - £9 depending on what you order
St Stephen's Basilica - a huge cathedral with panoramic look out tower at the top. Entry to the cathedral is donation only and the tower is about £1.50 and worth it for the view!
Szechenyi Baths - spa baths with 18 pools, saunas and steam rooms. This was the most expensive thing we did at about £16 but well worth it and for this price you can stay for the whole day, swim, spa, relax and sunbathe.
Citadel/Statue of Liberty - Hike up the hill and look over the city, this is free
Menza - restaurant, beautiful food in the middle of the Jewish Quarter, food is the best value at lunch time, around £3/4 for a large meal and slightly more at dinner
Fishermans Bastion - busy, touristy but very pretty. Free!