In our new series of book reviews, we will be reviewing a wide range of titles. We'd love to have your suggestions of books you think we should read, or if you'd like to submit a review, get in touch with sarah@studentworldonline.com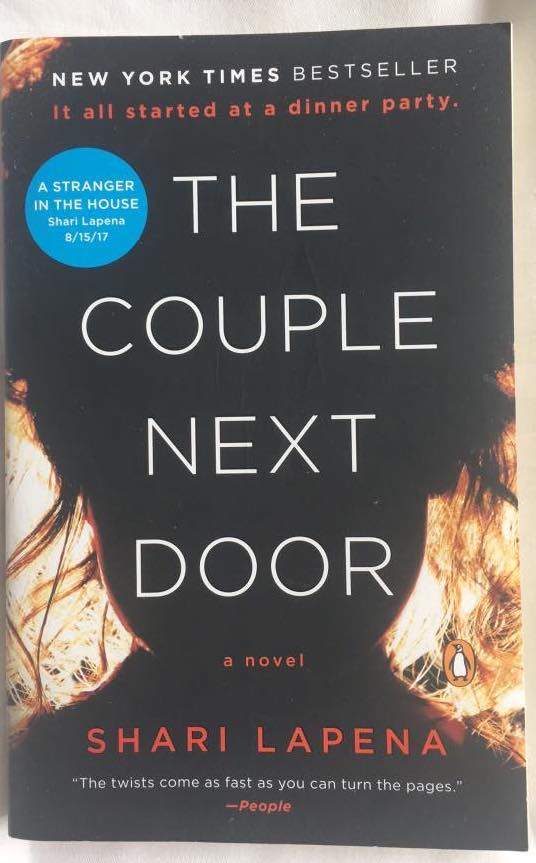 Title: The Couple Next Door
Author: Shari Lapena
Genre: Mystery/Thriller
What the blurb says:
"You never know what's happening on the other side of the wall.
Your neighbour told you that she didn't want your six-month-old daughter at the dinner party. Nothing personal, she just couldn't stand her crying.
Your husband said it would be fine. After all, you only live next door. You'll have the baby monitor and you'll take it in turns to go back every half hour.
Your daughter was sleeping when you checked on her last. But now, as you race up the stairs in your deathly quiet house, your worst fears are realized. She's gone.
You've never had to call the police before. But now they're in your home, and who knows what they'll find there.
What would you be capable of, when pushed past your limit?"
What I thought:
Thrillers and mysteries are not usually my go-to book for a summer holiday read, but when this book was recommended to me by three different people in the space of two days, I felt like I had to make an exception. And what a good decision that was!
The book centres around the mystery of a child going missing, and from chapter one I was immediately gripped, wanting to know exactly what had happened on that fateful night. As someone who usually has a short attention span this was unheard of; I just couldn't put the book down.
As you progress through the book, you become engrossed with the plot and begin to try to predict what happens next. Shari Lapena has packed the story with constant twists and turns, throwing you off guard and leaving you surprised by each revelation. The final twists are the most shocking and with the book ends on a cliffhanger. You are left wanting to know more.
The book was a perfect read which kept me engaged up to the very last word, and allowed me to reflect on the message of the book - how well do we really know anyone, even those closest to us?
Overall, I would highly recommend this book. In fact, me and three of the friends who I was away with all were so gripped by it that we all read the same copy within the week's holiday. It is the epitome of a page-turner; I still think about it months later and wonder what happened to the characters - a true sign of a good story.