WHEN you move to the UK for studying at university, it can be challenging. You might experience running out of money, losing your way in your new town (those two especially if you are living in London) or making bad food and exercise choices. Well, check out the following apps to help organise your study, free time and finances – and make good choices!
1. Your university app
The first app I downloaded when I moved to London was the QMUL app, the app of my university. Everything can be found and can be done through it: you can check your timetable and emails, download your lecture slides, book a room in the library for meetings and study groups. If you do not want to bring your laptop all the way to university every day, then the app is exactly what you need! An easy and quick way of accessing any service, together with a nice and up-to-date map of the 5 campus. Check if your university has a similar app.
2. Travelling around
Citymapper is another app that saved my life, and still keeps doing its job efficiently every day. Unlikely other apps, Citymapper is amazing to go around London, as it gives real-life travelling time. Firstly, it will present a series of options including walking, Uber, tube lines and buses, all with real-life estimated times. Then, it will provide extra information like the best part to sit on the tube, or if there are delays. If you walk or ride a bike, it will tell you how many calories you will burn, together with examples of food that contain the same calories. For example, if I walk to Queen Mary University, it will take me 54 minutes, burning 221 calories, which is equal to 1.9 flat whites, 2.1 bananas or 0.34 cheeseburgers.

Moreover, to add some sparkle to your day, it will also suggest a random way of travelling, for example 'Rampaging Android'. If you are not living in London, then National Rail is perfect, as you can check national train timetables and easily buy tickets. If you are an international student, or simply like to travel, check all the range of flight companies, such as Ryanair app, or apps to help organise your trip, such as SkyScanner, Expedia or TripAdvisor.
3. Skype
It doesn't really matter if you are a home, EU or international student, you will need to call home, keeping in touch with family and friends while at university. Furthermore, as it is also a professional tool, you will need to use Skype for a job interview eventually. It is also great for late night study sessions with your university squad, when coursework and extracurricular activities make all of you too busy to actually meet up, as you can add as many people as you like to a conference call and it is free. The only thing you need to use it is internet connection.
4. Grammarly
This is a very useful tool, especially for international students whose first language is not English. In your free account, you will be able to check all your essays, screening for main grammar and structure mistakes. However, if essays are a big part of your course, you may want to choose a Premium account, which will provide advice on advanced structural problems and well as checking the level of plagiarism of your piece of coursework. Learn more here.
5. Unit converter
This is mostly useful if you are an EU or international student, but anybody can benefit. How many times did you wander how many euros those £12.50 jeans are, or how long a mile is? Well, I am from Italy, and I wonder all the time! Unit converter has a wide range of units, and it will convert anything, very accurately.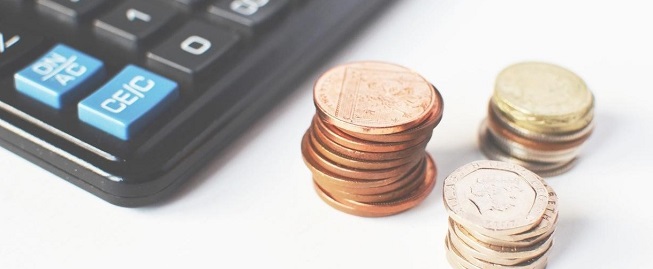 6. Eventbrite
Once in the UK, you will definitely want to join events and talks. Eventbrite is the most popular website used to sell tickets to most of the events going on. Moreover, you can browse for them selecting the city you are in, the day and the type of event (are you interested in a particular topic? Are you willing to pay, or not?)
7. Keep fit and heathy
Fabulous is a very useful motivational app. Personally, I am a quite lazy person and even if I want to live a healthier lifestyle, I find it extremely hard. I found Fabulous by chance, and it immediately became one of my favourite app. You can create your own daily routines, choosing the different actions that you wish you do. Then, at a set time, it will remind you to do them. 10/10, highly recommended for anyone a little lazy who wants to improve their lifestyle!

7 Minute Workout is another very useful app. Let's be honest here, anybody would love to keep healthy and fit, with a nice body ready for summer. However, how many students are not able to afford a gym membership? If this is your case too, don't worry! With 7 Minute Workout you can become your own personal trainer and lose weight while getting fit using fast, simple, daily workouts. The free workout plan also gives you a full-body challenge for improved fitness and weight loss.
For more good advice, head to our Student Life section.