CHRISTMAS means different things to different people; it's a time of giving and to be around family and friends. Here in the UK, there are some things that, for most people, are a certainty each year. As an international student visiting the UK, there are so many Christmas customs that you might not know where to start. Here's a list of five very British traditions you should experience to feel extra Christmassy whilst here!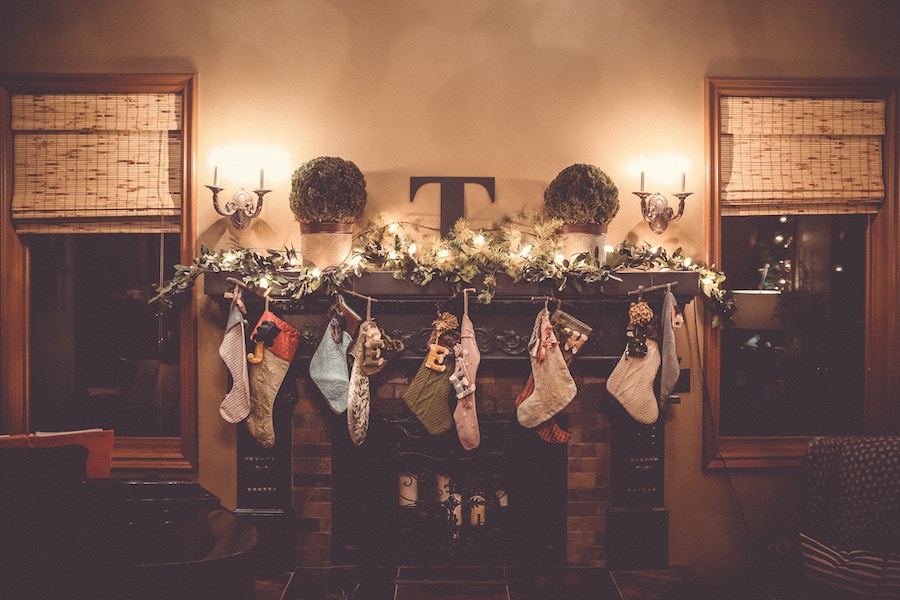 Stockings
Round up those odd socks because they could come in handy: For many years, children have hung stockings on Christmas Eve. Originally plain socks were used, but over time people have begun to put up sock shaped bags specifically for holding gifts. It's unclear where this tradition originates from, but in one story, St Nicholas is travelling through a small village and hears of a poor merchant. His three daughters cannot marry as he cannot afford to pay for the wedding. When St Nicholas hears this he throws three bags of gold coins down the chimney, which land in the girls' stockings that are hanging up to dry. When they find the full stockings the following morning, they are full of joy, and the daughters go on to marry and live happily ever after. When this story spread, children began hanging their stockings by the fire, hoping for St Nicholas to bring them gifts too. Why not put one up yourself – Santa could be extra generous to a student in debt…
Crackers
Add some fun to the next meal with your family or flatmates by pulling some Christmas crackers. Crackers are cardboard tubes covered in brightly coloured paper, usually with a paper hat and a joke or a gift inside. Two people pull the cracker and when it breaks, whoever is left with the largest part wins its contents. Crackers were first made in the 1800s by sweet maker from London named Tom Smith, who was trying and failing to sell sweets with a riddle or motto inside. He then thought to add a loud crack when the wrappers were pulled off, and crackers were born! Nowadays crackers are generally associated with Christmas and are pulled during Christmas dinner, so why not put some pop into yours?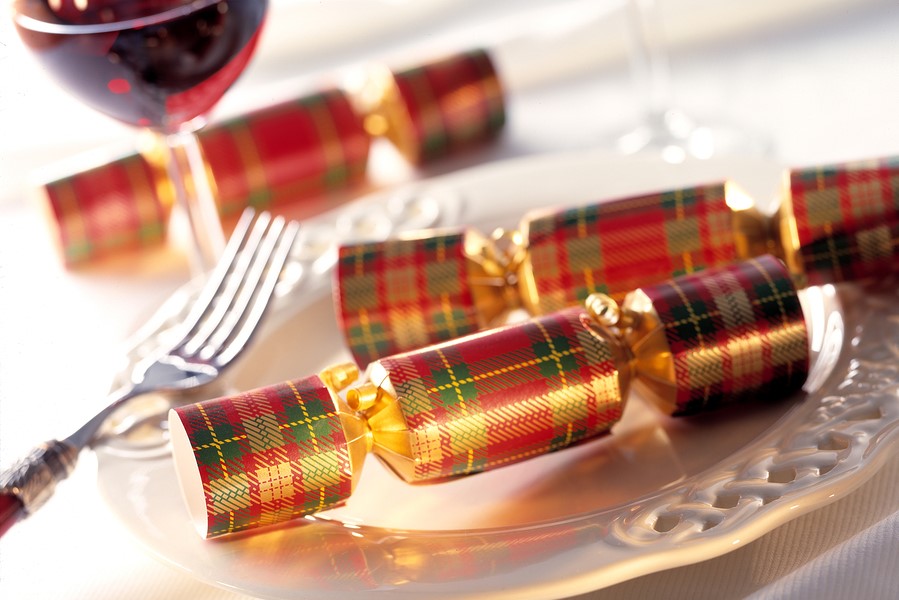 Christmas Dinner
Christmas Dinner is a tradition enjoyed in many parts of the world, but in Britain there are a few things you can be sure will end up on your plate. For starters, most people will have prawns or smoked salmon. The main course has changed throughout the years: during the Middle Ages, swans and peacocks were the centre piece of the dish, while it was goose in the Victorian Era. But if your taste buds aren't very adventurous don't panic – nowadays a traditional Christmas Dinner is usually just turkey with vegetables (including those dreaded Brussel Sprouts!). And, as if two courses aren't enough, there's Christmas pudding or a festive fruitcake for dessert.
The Queen's Speech
In Britain, the broadcast of the Royal Message to the general public is an important part of many people's Christmas Day. The tradition first began in 1932 when founder of the British Broadcasting Corporation (BBC) Sir John Reith approached King George V asking him to make a short broadcast on his new radio service. The king was not very enthusiastic, but following a hugely successful broadcast the speeches continued. To this day, Queen Elizabeth II continues to address millions of viewers and listeners all over the world on Christmas Day. Many people listen after they've had their Christmas Dinner – the perfect excuse to sit down and relax after eating so much you can barely move!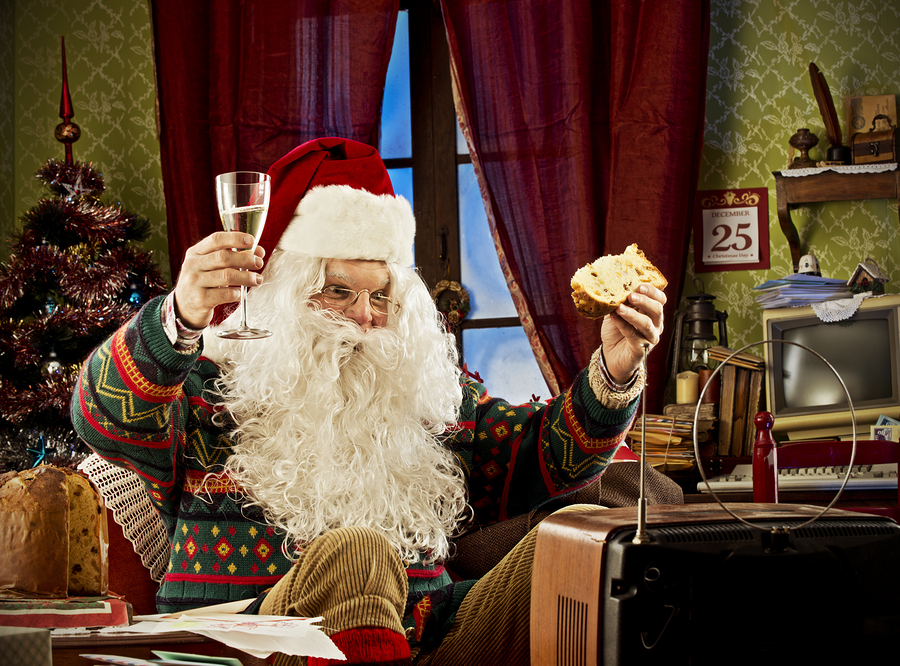 Christmas Carols
It's not Christmas until the Christmas songs start playing, and for Brits a number of these are traditional Christmas carols. The origin of Christmas carols dates back thousands of years when, in Europe, Pagan songs were sung at the Winter Solstice celebration. Early Christians then took over the pagan celebrations and adapted them to celebrate Christmas, changing the carols with it. Although this tradition began to die out around the Middle Ages, it began to make a comeback around Victorian times when people began singing Christmas music in villages in England. Popular carols such as "Good King Wenceslas" were written during this time. Nowadays, people in the UK still sing carols that were sung many years ago, either at a church service or knocking door to door (also known as carolling). So if you've got a good voice (or not so good, who cares!) why not try singing along?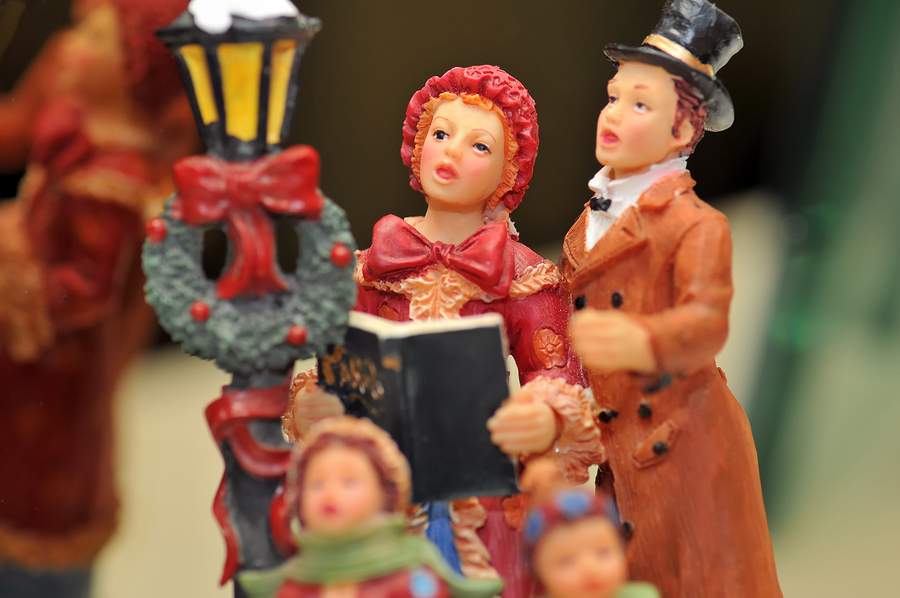 ~
These are just five British traditions you should experience, but there's so many that you'll have more to experience next year. Merry Christmas!
Let us know what you're doing for Christmas if you're studying abroad - Tweet us!